With so many details to consider, it's important to understand the timeframe required for successful wedding planning. In this article, we'll explore the various factors that contribute to the overall timeline of planning a wedding, from setting the date and budgeting for success to finding the perfect venue and assembling your dream team of vendors.
When it comes to planning a wedding, understanding the amount of time needed is crucial for a smooth and stress-free experience. Some couples may wonder if they can plan a last-minute wedding in just a few months, while others prefer a longer engagement to carefully curate every detail. Regardless of your preference, it's essential to consider all the variables that come into play when determining how long it takes to plan a wedding.
Throughout this article, we will delve into the specific elements that impact the timeframe of planning a wedding. From choosing the right dress and tuxedo to organizing invitations and RSVPs, we'll provide valuable insights into how each aspect contributes to the overall timeline. By understanding these factors, couples can better prepare for their special day with confidence and ease.
Setting the Date
When it comes to planning a wedding, setting the date is one of the most crucial decisions you'll make. Many factors come into play when determining the perfect day for your special event. One of the first things to consider is the season – do you envision a springtime garden wedding or a cozy winter celebration?
Another key consideration is the availability of your must-have vendors and venue. Popular wedding dates can get booked up quickly, so it's important to start this process early.
Additionally, you'll want to think about any potential conflicts with major holidays or other events that could impact your guest list. From religious holidays to local festivals, there are many reasons why certain dates may not be ideal for your wedding. And don't forget to take into account any personal or family milestones that may hold significance.
Finally, keep in mind that certain days of the week are more cost-effective than others when it comes to booking a venue, catering, and other services. For example, getting married on a Friday evening could save you money compared to a Saturday night wedding.
Factors to Consider
Details
Season
Spring, summer, fall, winter
Vendor and Venue Availability
Book early for popular dates
Potential Conflicts
Holidays, local events, personal milestones
Cost-Effective Dates
These are all important factors when deciding on the perfect date for your wedding day. Taking these considerations into account will ensure that your special day goes off without a hitch.
Budgeting for Success
Planning a wedding is a significant undertaking that requires careful consideration and meticulous attention to detail. One of the most crucial aspects of successful wedding planning is ensuring that you have enough time to bring your dream day to life.
Many couples often wonder, "How long does a wedding take to plan?" The truth is that the timeline for planning a wedding can vary based on numerous factors, including the size and complexity of the event, as well as individual preferences and circumstances.
When budgeting for success in planning your wedding, it's important to allow ample time for each stage of the process. This includes setting realistic deadlines for tasks such as choosing a date, securing a venue, hiring vendors, finding attire, sending out invitations, and finalizing last-minute details. By giving yourself sufficient time to complete these essential steps, you can alleviate stress and reduce the risk of overlooking important elements that could make your special day even more memorable.
In addition to considering how long it takes to plan a wedding, it's vital to create a detailed timeline that outlines specific milestones and deadlines for each aspect of the planning process. Whether you're aiming for an intimate gathering or an extravagant celebration, proper budgeting for time will help ensure that you can achieve your vision without feeling rushed or overwhelmed.
Moreover, allowing ample time enables you to troubleshoot potential issues that may arise along the way, providing you with peace of mind throughout this exciting journey.
| Wedding Planning Milestone | Recommended Timeframe |
| --- | --- |
| Selecting a Date and Venue | 12-18 months prior |
| Hiring Vendors (Caterer, Photographer etc.) | 9-12 months prior |
| Finding Attire (Bride's dress, Groom's tux) | 6-9 months prior |
Finding the Perfect Venue
When it comes to planning a wedding, one of the most crucial aspects is finding the perfect venue. However, this can often be a challenging task, as popular venues tend to get booked up quickly. This is why it's important to start looking for and booking your venue as early as possible.
The Importance of Early Booking
Booking your wedding venue early is essential, especially if you have a specific date in mind. Many popular venues are often reserved months or even years in advance, so if you have your heart set on a particular location, it's best to secure it as soon as you can. By doing this, you can avoid disappointment and ensure that you have the perfect setting for your special day.
Factors to Consider When Choosing a Venue
When looking for the perfect wedding venue, there are several factors to consider. These include the location, capacity, amenities, and overall ambiance of the space. It's also important to consider whether the venue aligns with your vision for the wedding and if it fits within your budget. By weighing these factors carefully and starting your search early, you can increase your chances of finding the ideal venue for your big day.
Securing Your Date
Once you've found the right venue for your wedding, it's crucial to secure your preferred date as soon as possible. This is especially important if you have a specific time of year or day of the week in mind for your celebration. By being proactive and locking in your date well in advance, you can eliminate potential scheduling conflicts and ensure that everything falls into place smoothly when it comes time to tie the knot.
Assembling Your Dream Team
When it comes to planning your dream wedding, assembling the right team of vendors is crucial to ensuring a seamless and memorable event. From photographers and florists to caterers and musicians, each vendor plays a key role in bringing your vision to life. One essential aspect of working with these professionals is the importance of having solid vendor contracts in place.
A well-drafted contract not only protects both parties involved but also provides clarity and peace of mind throughout the planning process. It outlines important details such as services to be provided, payment schedules, cancellation policies, and any additional fees or charges that may apply. By clearly defining these terms in writing, both you and the vendor can avoid misunderstandings or disputes down the line.
Furthermore, having vendor contracts in place early on allows you to secure your preferred vendors well in advance. Popular wedding vendors tend to book up quickly, especially during peak wedding season, so it's important to act swiftly once you've made your decisions. By signing contracts and submitting deposits as soon as possible, you can ensure that your chosen professionals will be available on your special day.
In addition to protecting your interests, having vendor contracts also demonstrates a commitment to professionalism and accountability. This level of formality signals to your vendors that you are serious about working with them, which can lead to better service and a stronger working relationship overall. Ultimately, investing time and attention into creating solid vendor contracts is an integral part of assembling your dream team for the big day.
Choosing the Right Dress and Tux
When it comes to planning a wedding, one of the most crucial aspects is choosing the right attire. The dress and tux are often the centerpiece of the event, so it's essential to start shopping for them early on in the planning process. But how long does it take to find the perfect wedding attire?
First and foremost, it's important to consider that finding the ideal dress or tux can take time. This is why experts recommend starting the search at least 9-12 months before the wedding date. This ample timeframe allows for multiple fittings, alterations, and any unexpected delays that may arise. It also gives you plenty of options to explore different styles and designs.
To ensure a stress-free experience, creating a timeline for attire shopping can be helpful. Here's a basic outline to follow when searching for your dream dress or tux:
9-12 months before: Begin researching styles and designers
6-9 months before: Start trying on different dresses or tuxedos
4-6 months before: Make a final decision and place your order
2-3 months before: Schedule fittings and alterations
1 month before: Pick up your attire and do a final fitting
By following this timeline, you can avoid any last-minute rush or panic and instead enjoy the process of finding the perfect wedding attire for your special day.
Invitations and RSVPs
When it comes to planning a wedding, one of the most important aspects is organizing your guest list and sending out invitations. This step in the process requires careful consideration and attention to detail to ensure that you have an accurate headcount for the big day.
Creating Your Guest List
The first step in organizing your guest list is creating a comprehensive list of potential attendees. Start by sitting down with your partner and making a list of family members, close friends, and other important people in your lives.
Once you have a rough draft of your guest list, consider any restrictions or limitations that may affect the size of your wedding. For example, if you have a strict budget or are limited by the capacity of your chosen venue, you may need to make some tough decisions about who to include on your final list.
Sending Out Invitations
Once you have finalized your guest list, the next step is sending out invitations. It's important to set a timeline for when you will send out your invitations to give guests enough time to RSVP and make arrangements to attend.
Typically, invitations should be sent out at least six to eight weeks before the wedding date. This will give guests plenty of time to RSVP and allow you enough time to finalize details with your vendors and venue based on the number of confirmed attendees.
RSVPs and Finalizing Numbers
As RSVPs start coming in, it's important to keep track of responses and finalize your headcount as soon as possible. Some guests may not respond by the requested deadline, so it's crucial to follow up with them in order to get an accurate count for seating arrangements, catering, and other logistical details.
Once you have received all RSVPs and finalized your guest list, you can move forward with other aspects of planning knowing exactly how many people will be attending your special day.
The Final Countdown
As the big day approaches, the final countdown to your wedding begins. With so many details to consider and confirm, it's important to stay organized and keep a level head during this hectic time. Here are some last-minute details and confirmations to focus on in the weeks leading up to your wedding:
1. Finalize the Seating Chart: Now is the time to put the finishing touches on your seating chart and make any necessary adjustments based on RSVPs. Creating a detailed seating plan will help ensure that your guests have a great time at your wedding.
2. Confirm Vendor Arrangements: Reach out to all of your vendors, including the caterer, florist, DJ or band, and photographer, to confirm arrival times and any last-minute details. Having open communication with your vendors will help alleviate any potential logistical issues on the day of the wedding.
3. Pack for Your Honeymoon: If you're leaving for your honeymoon immediately after the wedding, make sure to start packing early. Check off items from your packing list as you go along so you don't forget anything important.
4. Practice Self-Care: As stress levels may be running high in the days leading up to the wedding, it's crucial to prioritize self-care. Make time for activities that help you relax and unwind, whether it's getting a massage, practicing yoga, or simply taking a long walk.
5. Prepare Your Emergency Kit: Put together an emergency kit containing essential items like safety pins, stain remover wipes, pain relievers, and extra cash. You'll be grateful to have these items on hand in case of any unexpected mishaps on the day of your wedding.
By prioritizing these last-minute details and confirmations in the weeks leading up to your wedding, you can ensure that everything runs smoothly on your special day. Remember to take a deep breath and enjoy this exciting time in your life.
Enjoying the Moment
Planning a wedding can be a daunting task, but with the right strategies in place, it is possible to stay calm and enjoy the process. One of the biggest factors in determining how long a wedding takes to plan is the timeframe you set for yourself. By understanding the various components involved in wedding planning and giving yourself enough time to address them, you can alleviate stress and make the experience more enjoyable.
When setting the date for your wedding, it's important to consider factors such as season, venue availability, and personal schedules. Giving yourself ample time to find the perfect venue and book it early is key to ensuring that your preferred date is available. Additionally, budgeting enough time for attire shopping, vendor contracts, and organizing your guest list will help prevent any last-minute rush.
Another aspect to staying calm during the planning process is taking care of last-minute details and confirmations well in advance. By allowing time for any unexpected hiccups or changes, you can minimize stress and focus on enjoying the final countdown leading up to your special day.
In conclusion, how long a wedding takes to plan ultimately depends on the individual couple's preferences, circumstances, and resources. By setting realistic timelines for each aspect of planning and staying organized throughout the process, you can make it a more enjoyable experience. Remember that this is a once-in-a-lifetime event, so take the time to savor every moment leading up to your big day.
Frequently Asked Questions
How Long Should You Take to Plan a Wedding?
The length of time it takes to plan a wedding can vary depending on personal preferences, wedding size, and available resources. Some couples may take a year or more to carefully plan every detail, while others may be able to plan a smaller wedding in a shorter amount of time.
Can You Plan a Wedding in 3 Months?
It is definitely possible to plan a wedding in 3 months, especially for those who are willing to be flexible and make quick decisions. However, it may require more efficient organization and prioritization of tasks to ensure everything comes together in time for the big day.
Is 2 Years Too Long to Plan a Wedding?
While some couples may prefer a longer planning period to meticulously arrange every aspect of their wedding, 2 years might feel like too long for others. This extended timeline could lead to overthinking and second-guessing decisions, as well as potential changes in personal circumstances that might affect the original wedding plans.
Ultimately, the ideal planning duration varies from couple to couple.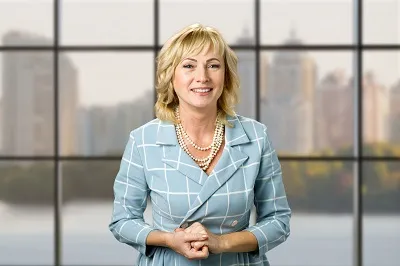 I have been involved in marriages for over 20 years helping couples and singles understand more about them.