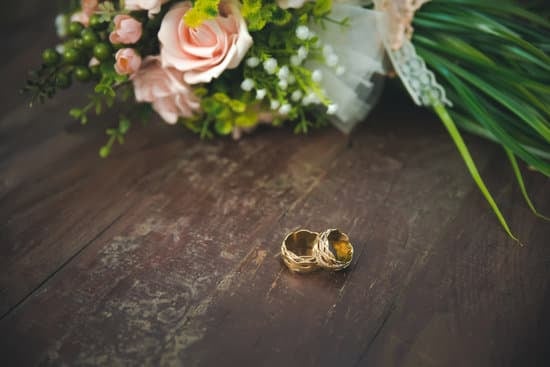 Are you dreaming of a fairy-tale wedding in a breathtaking location? If so, then destination wedding themes might be just what you're looking for.
This article will guide you through the process of choosing the perfect theme for your dream wedding, and provide ideas and inspiration for different types of destination weddings. Whether you envision a beach wedding, a garden ceremony, or want to embrace the local culture, we've got tips and advice to help bring your vision to life.
Destination weddings have become increasingly popular in recent years, offering couples the opportunity to exchange vows in stunning and unique locations. From tropical beaches to lush gardens and exotic cultural settings, there are endless possibilities when it comes to selecting the perfect destination for your big day.
In this article, we'll explore how to choose the ideal location for your wedding, as well as delve into various themes such as beach weddings, garden ceremonies, cultural celebrations, bohemian chic affairs, vintage-inspired nuptials, and more. We'll also provide tips on decor, attire, and offer valuable advice to keep in mind while planning your destination wedding theme.
So if you're ready to embark on this exciting journey, let's dive into the world of destination wedding themes together.
Choosing the Perfect Destination
When it comes to planning a destination wedding, one of the most important decisions you'll make is choosing the perfect location. Here are some key factors to consider when picking the right destination for your dream wedding:
1. Budget: Determine how much you're willing to spend on your wedding and research destinations that fit within your budget.
2. Climate: Consider the weather and climate of potential locations, especially if you have a specific wedding theme in mind. For example, if you're planning a beach wedding theme, you'll want to choose a destination with warm, sunny weather.
3. Accessibility: Think about how easy it will be for your guests to travel to the destination. Choose a location with good transportation options and consider any travel restrictions or visa requirements.
4. Local Services: Research the availability of local vendors, venues, and other services in potential destinations. Consider factors such as language barriers, local marriage requirements, and cultural customs.
Once you've considered these factors and chosen the perfect destination for your dream wedding, you can start diving into the details of planning your wedding theme and creating the ultimate experience for you and your guests. Remember that choosing a destination is one of the first steps in creating an unforgettable wedding experience that reflects your unique style and personality as a couple.
Beach Wedding Theme
A beach wedding theme is the perfect choice for couples who dream of exchanging vows in a tropical paradise. From the sandy shores to the sound of crashing waves, a beach wedding offers a serene and romantic backdrop for your special day. When planning a beach wedding theme, there are several elements to consider in order to create the perfect tropical paradise wedding.
Setting the Scene
To bring your beach wedding theme to life, consider choosing a location that offers stunning ocean views and pristine white sand. Look for a resort or venue that has experience hosting beach weddings and can provide all the necessary facilities for your ceremony and reception. If you want to take advantage of a specific beach destination, be sure to research local regulations and permits required for hosting a wedding on the beach.
Tropical Decor and Details
Incorporate elements of the natural surroundings into your decor by using lush greenery, vibrant flowers, and nautical touches such as driftwood, seashells, and starfish. Consider using tropical colors like turquoise, coral, and seafoam green as part of your color scheme. You can also add personalized touches such as custom signage, tropical-themed centerpieces, and unique favors that tie into the beach wedding theme.
Attire and Accessories
For a beach wedding theme, it's important to choose attire that is appropriate for the warm climate and sandy setting. Breezy fabrics like chiffon or linen are ideal for both bridal gowns and groomsmen attire. Consider embracing barefoot sandals or comfortable wedges rather than traditional heels for footwear. Incorporate tropical flower crowns or leis into your attire or accessorize with seashell jewelry for an added touch of beachy elegance.
Garden Wedding Theme
A garden wedding theme is one of the most romantic and elegant options for a destination wedding. The lush greenery, beautiful flowers, and serene ambiance of a garden provide the perfect backdrop for a fairytale-like celebration of love. If you are considering this theme for your destination wedding, here are some tips on how to bring your dream outdoor wedding to life:
Choose the right garden venue: Look for a garden with stunning landscapes, unique features, and a layout that suits your vision for the wedding.
Floral arrangements and decorations: Emphasize the natural beauty of the garden by incorporating fresh flowers as part of the decor. Consider floral arches, hanging flower installations, or cascading blooms on tables.
Lighting: Enhance the romantic atmosphere with soft lighting such as string lights, lanterns, or candles to create a magical ambience as evening falls.
When planning a garden wedding theme, it's essential to consider every detail carefully to ensure that your special day is everything you've dreamed of. From the choice of venue to the floral arrangements and decor elements, each aspect should reflect your unique style as a couple while complementing the natural beauty of the outdoors.
Cultural Destination Wedding
Research Local Traditions
Before diving into planning a cultural destination wedding, take the time to research and understand the traditions and customs of the location you have chosen. This will help you incorporate meaningful elements into your wedding theme that are true to the local culture. Whether it's traditional clothing, music, dance, or rituals, understanding these cultural aspects will allow you to respectfully integrate them into your celebration.
Incorporate Local Cuisine
One of the best ways to celebrate a cultural destination wedding is through food. Work with a local caterer or chef to create a menu that features traditional dishes from the region. Whether it's a sit-down dinner or a buffet-style reception, serving authentic cuisine can be an exciting way for guests to experience the local culture and traditions.
Ceremony and Rituals
Incorporating traditional ceremonies and rituals into your wedding can add significant meaning to your special day. Whether it's a unity ceremony, blessing, or other customs, integrating these elements can make for a truly memorable experience. Work with local officiants or religious leaders to ensure that these traditions are honored in an appropriate and respectful manner.
By embracing the customs and traditions of your chosen destination, you can create a unique wedding experience that celebrates diversity and creates lasting memories for both you and your guests. It's essential when planning a cultural destination wedding to approach the integration of local traditions with sensitivity and respect, ensuring that they are honored in an authentic way that adds value to your special day.
Boho Chic Wedding Theme
For couples looking to have a laid-back and whimsical wedding, a boho chic theme is the perfect choice for a destination wedding. This style embraces free-spirited and unconventional elements, making it ideal for couples who want a relaxed and non-traditional celebration. To achieve this theme, consider selecting a location with natural surroundings such as a beach, forest, or desert.
When planning a boho chic destination wedding, it's important to focus on creating a comfortable and welcoming atmosphere for your guests. Consider incorporating cozy seating areas with floor cushions, lanterns, and dream catchers to add an extra touch of bohemian charm. Additionally, opt for natural and organic decor such as wildflowers, macramé hangings, and wooden accents to enhance the overall look of your wedding venue.
In terms of attire, a boho chic wedding allows for more freedom when it comes to fashion choices. For the bride, flowy dresses with lace detailing or crochet elements are popular choices that complement the bohemian vibe.
As for the groom and bridal party, light and breathable fabrics in earth tones or floral prints are great options to align with the boho chic theme. Ultimately, embracing nature-inspired elements and incorporating personal touches will help bring your vision of a whimsical boho chic destination wedding to life.
| Boho Chic Wedding Theme Tips | Laid-Back & Whimsical Destination Wedding |
| --- | --- |
| Location | Natural surroundings such as beach, forest or desert. |
| Decor | Cozy seating areas with floor cushions; natural and organic decor like wildflowers & macramé hangings. |
| Attire | Flowy dresses with lace detail or crochet; Light & breathable fabrics in earth tones or floral prints. |
Vintage Destination Wedding
The vintage destination wedding theme is a popular choice for couples who want to create a timeless and classic atmosphere on their special day. This theme can be achieved in a variety of destinations, from historic estates to charming vineyards, adding an extra touch of elegance and sophistication to the wedding celebration. When considering a vintage destination wedding, it's important to focus on elements such as the venue, decor, attire, and entertainment that will bring the theme to life.
When choosing the perfect location for a vintage destination wedding, couples should look for venues with historic charm and architectural details that evoke a sense of old-world elegance. Whether it's a grand ballroom, an elegant estate, or a rustic barn, the venue should provide the perfect backdrop for creating a vintage ambiance. Additionally, destinations that offer stunning natural landscapes or picturesque scenery can add to the romantic and timeless feel of the event.
In terms of decor, incorporating antique furniture pieces, delicate lace linens, vintage china, and heirloom accents can help set the stage for a vintage destination wedding. Soft color palettes such as blush pink, ivory, and gold can enhance the romantic and classic ambiance. For floral arrangements, consider using blooms like roses, peonies, and hydrangeas in muted tones to complement the vintage theme.
A live band or classic jazz ensemble can provide music that matches the timeless ambiance of a vintage wedding. Ultimately, attention to detail is key in achieving an authentic vintage feel at any destination wedding.
| Destination Wedding Element | Ideas for Vintage Theme |
| --- | --- |
| Venue | Look for venues with historic charm and architectural details |
| Decor | Incorporate antique furniture pieces and delicate lace linens |
| Floral Arrangements | Use roses, peonies, and hydrangeas in muted tones |
Destination Wedding Decor
Destination weddings are a popular choice for couples who want to celebrate their special day in an unforgettable and unique setting. One of the most important aspects of a destination wedding is creating the perfect atmosphere with the right decorations and details. The décor can set the tone for the entire event, and it's important to choose elements that will enhance the beauty of your chosen location and bring your wedding theme to life.
When it comes to destination wedding decor, it's essential to consider the natural surroundings of your chosen location. For a beach wedding, you might opt for breezy fabrics, seashells, and tropical flowers to create a relaxed and romantic atmosphere. On the other hand, if you're planning a garden wedding, you could incorporate lush greenery, fairy lights, and floral arrangements to complement the natural beauty of your chosen outdoor venue.
In addition to considering the natural surroundings, it's also important to personalize your destination wedding decor to reflect your chosen theme. Whether you're going for a cultural destination wedding or a vintage-inspired celebration, incorporating meaningful details into your decor can help create an authentic and memorable experience for you and your guests. From personalized signage and table settings to themed favors and centerpieces, there are countless ways to infuse your destination wedding decor with personality and style.
Destination Wedding Attire
When it comes to planning a destination wedding, one of the key elements is choosing the right attire for the occasion. Depending on the theme of your destination wedding, the dress code can vary greatly. For a beach wedding theme, lightweight and flowy fabrics such as chiffon or organza are perfect for creating an effortlessly elegant look. Consider opting for a simple and airy silhouette to suit the laid-back vibe of a tropical paradise wedding.
For a garden wedding theme, brides may want to look for gowns with floral details or lace accents to complement the romantic and elegant outdoor setting. Soft pastel colors or earthy tones can also be ideal for blending in with the natural surroundings. As for grooms, a light-colored linen suit paired with a floral boutonniere can create a fresh and polished look that suits the garden theme perfectly.
If you're planning a cultural destination wedding, it's important to respect and honor local traditions and customs when choosing your wedding attire. Researching traditional clothing worn by locals can provide inspiration for incorporating cultural elements into your wedding outfit. From vibrant saris for an Indian-inspired wedding to embroidered kimonos for a Japanese-themed celebration, there are endless possibilities for weaving cultural influences into your destination wedding attire.
Final Tips and Advice
In conclusion, planning a destination wedding theme can be an exciting and memorable experience for couples looking to tie the knot in a unique and unforgettable setting. With the myriad of options available, from beach and garden themes to cultural and vintage-inspired weddings, there's a perfect destination wedding theme for every couple. However, it's essential to keep some key tips and advice in mind when planning your dream wedding away from home.
First and foremost, when choosing the perfect destination for your wedding, consider the logistics and practicality of the location. Ensure that it is easily accessible for you and your guests, with ample accommodation options and local amenities. Additionally, familiarize yourself with any legal requirements or restrictions for getting married in your chosen destination. This will help avoid any last-minute complications or surprises.
Another crucial factor to consider is the weather at your chosen destination during the time of your wedding. Be mindful of seasonal patterns and potential climate changes that could affect your special day. It's important to have contingency plans in place in case of unexpected weather conditions, especially if you're planning an outdoor wedding theme.
Finally, communicate clearly with your guests about any necessary travel arrangements, such as visas or vaccinations, empowering them to fully enjoy their experience at your destination wedding. By keeping these key tips in mind, you can ensure a smooth and seamless planning process for your dream destination wedding theme.