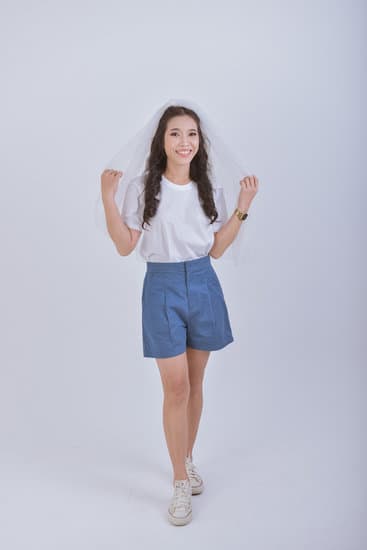 Planning a wedding is an exciting yet intricate journey that requires careful organization and attention to detail. A well-structured wedding planning timeline can help alleviate stress and ensure that everything falls into place seamlessly.
From setting the date to choosing the perfect gown and suit, there are countless decisions to make in preparation for the big day. This article will guide you through each step of the process, providing valuable insights and tips to help you navigate the intricate world of wedding planning.
Setting the stage for your big day begins with selecting the ideal wedding date, determining your budget, and assembling a team of reliable vendors. Each decision plays a pivotal role in creating a memorable and seamless event. With careful consideration, dedication, and adequate preparation, you can craft a wedding celebration that reflects your unique love story.
As you embark on this exciting venture, it's essential to stay organized and focused on each aspect of the planning process. From finalizing details such as RSVPs, seating charts, and timelines to preparing for post-wedding tasks like thank-you notes, every step is crucial in orchestrating a truly unforgettable wedding experience. Join us as we delve into the intricacies of wedding planning, offering invaluable guidance as you prepare for one of life's most special moments.
Setting the Date
When it comes to setting the date for your wedding, there are several factors to consider. Here are some important steps to help you choose the perfect wedding day:
1. Consider the season: Think about which time of year you prefer for your wedding. Whether it's a warm summer day or a cozy winter evening, the season can greatly impact your wedding theme and overall feel of the day.
2. Check for availability: Once you have an idea of which season you want, check with potential venues and vendors to see if they are available during that time. Keep in mind that popular venues and vendors may be booked well in advance, so it's important to start this process early.
3. Consider special dates: If you and your partner have a special date that holds significance, such as the anniversary of when you first met or the date of your first kiss, consider choosing that as your wedding day. It will add an extra layer of meaning to your special day.
Choosing the perfect wedding day is an important step in the wedding planning process. By considering these factors and taking your time to make this decision, you'll be one step closer to creating the memorable day of your dreams.
Budgeting Basics
Budgeting for a wedding can be a daunting task, but with careful planning and consideration, it is entirely possible to have the wedding of your dreams without breaking the bank. The first step in budgeting for your wedding is to determine who will be contributing financially.
Traditionally, the bride's family covered the majority of the costs, but nowadays it is becoming more common for both families and the couple themselves to share in the expenses. Once you have a clear understanding of how much money you have to work with, you can begin allocating funds to different aspects of your wedding.
Creating a detailed spreadsheet or using a wedding budgeting tool can help you keep track of all your expenses and ensure that you stay within budget. When creating your budget, it's important to prioritize what elements are most important to you as a couple.
If having an extravagant venue is at the top of your list, then other areas such as flowers or catering may need to be adjusted accordingly. Allocating funds for unexpected expenses is also crucial as there are often last-minute costs that arise during the planning process.
It's essential not only to set a budget but also to stick to it. Be diligent about tracking your spending and making adjustments as necessary. Additionally, consider setting aside some funds for any potential post-wedding expenses such as thank-you cards or any outstanding vendor payments. By carefully planning and managing your finances throughout the entire process, you can ensure that your wedding day is both memorable and financially sustainable.
| Wedding Budget | Allocation |
| --- | --- |
| Venue | $10,000 |
| Catering | $8,000 |
| Photography/Videography | $5,000 |
| Flowers/Decorations | $3,500 |
Building Your Dream Team
When it comes to planning your wedding, finding the right vendors is essential to bringing your dream day to life. Whether it's the perfect photographer to capture every moment or a talented caterer to create a delicious menu, building your dream team of vendors is crucial for a successful and memorable wedding day.
To ensure you find the best vendors for your big day, consider the following tips:
Do Your Research: Take the time to research different vendors in your area, read reviews, and view their portfolios or sample work. This will give you an idea of their style, quality of work, and reputation within the wedding industry.
Ask for Recommendations: Reach out to friends, family, and other recently married couples for recommendations on vendors they used and loved. Personal referrals can be incredibly valuable in finding trustworthy and talented vendors.
Meet with Potential Vendors: Once you have a shortlist of potential vendors, schedule meetings or consultations with each of them. Use this time to ask questions, discuss your vision for the wedding, and gauge whether they are a good fit for your style and personality.
Finding the right vendors for your wedding can take time and effort, but it's well worth it when you see everything come together on your special day. With the right team by your side, you can relax and enjoy every moment knowing that experienced professionals are making sure everything runs smoothly.
Dress Shopping
Finding the perfect wedding gown and suit is an essential part of the wedding planning process. This is a major decision for both the bride and groom as they want to look their best on this special day. It is important to start this process early to allow enough time for fittings, alterations, and any unexpected delays.
For the bride, dress shopping can be a fun and exciting experience but also overwhelming with so many options to choose from. It's important to consider factors such as body type, personal style, and the formality of the wedding when searching for the right gown. Many bridal shops recommend starting this process at least 6-9 months before the wedding date to ensure there's enough time for ordering, alterations, and accessorizing.
Similarly, grooms should also plan ahead when selecting their wedding suit or tuxedo. They may want to coordinate with their partner's attire in terms of style and color while also considering factors such as comfort and fit. While some grooms may prefer renting a suit or tuxedo, others may opt for purchasing a custom-made suit that they can use beyond the wedding day.
According to The Knot 2018 Real Weddings Study, the average cost of a bridal gown was $1,631 while respondents spent an average of $283 on groom attire. These figures go to show that finding the perfect gown or suit is not only important but can also be a significant part of your overall budgeting for the big day.
| Wedding Attire | Average Cost |
| --- | --- |
| Bridal Gown | $1,631 |
| Groom Attire | $283 |
Deciding on Décor
Once the date is set, and the budget is established, one of the most exciting parts of wedding planning is deciding on the decor. Choosing a theme and color scheme for your big day sets the tone for the entire event and can make it truly memorable. There are several key factors to consider when deciding on decor, including the season, venue, personal style, and overall atmosphere.
Considering the Season and Venue
One important aspect of choosing decor for a wedding is considering the season and venue. For example, if you're having a summer wedding at a beachside venue, you may want to incorporate bright, tropical colors and beach-themed decor. If you're having a winter wedding in a cozy cabin, you might opt for rich jewel tones and rustic, wintery accents. The season and venue can greatly influence the overall aesthetic of your wedding decor.
Reflecting Your Personal Style
Another important factor in choosing decor is reflecting your personal style as a couple. Whether you prefer modern minimalist decor or romantic vintage accents, incorporating your personal style into the theme and color scheme can make your wedding feel uniquely yours. Consider elements that represent both partners' personalities to create a cohesive design that feels authentic.
Creating an Atmosphere
Ultimately, choosing the theme and color scheme for your wedding decor should be about creating a specific atmosphere or feeling for your guests. Decide whether you want an elegant and formal affair or a laid-back and casual celebration. The decor should work together with other elements of your wedding to create an atmosphere that feels right for you as a couple.
By carefully considering these factors, couples can choose a theme and color scheme that will make their special day unforgettable.
Finalizing the Details
As the big day approaches, finalizing the details of your wedding is crucial to ensure that everything runs smoothly. One of the most important aspects of this stage is handling RSVPs. This involves tracking responses from your guests and providing a final headcount to your vendors. It's important to set a deadline for RSVPs well in advance to give yourself enough time to make any necessary adjustments.
Another key part of finalizing the details is creating seating charts for your reception. This can be a daunting task, but it's essential for ensuring that all your guests are comfortably accommodated. Consider seating arrangements based on relationships and common interests to encourage lively conversations and a fun atmosphere.
In addition to managing RSVPs and creating seating charts, finalizing timelines for the wedding day is crucial. Work with your vendors to establish a detailed schedule that includes setup times, ceremony start time, reception activities, and more. Having a well-organized timeline will help everything run smoothly on the big day, allowing you to relax and enjoy every moment. By paying attention to these important details, you can ensure that everything comes together seamlessly for an unforgettable wedding day.
The Big Day
Getting Ready
On the morning of your wedding day, it's important to start the day off calmly and with plenty of time. Make sure you have a clear timeline for hair and makeup appointments, and consider having some light snacks and refreshments available for you and your bridal party. Take some time to relax and enjoy the company of your loved ones before the busy day ahead.
The Ceremony
The ceremony is the heart of your wedding day. Make sure to arrive at the venue with plenty of time to spare, allowing for any unexpected delays. Assign a responsible person to handle any last-minute details so that you can focus on getting ready and enjoying the experience. Remember to take deep breaths and savor every moment as you walk down the aisle and exchange vows with your partner.
The Reception
After the ceremony, it's time to celebrate. Whether you've planned an elaborate sit-down dinner or a casual cocktail reception, take some time to mingle with your guests, enjoy your first dance as a married couple, and soak up all the love and joy in the room. Remember that things may not go exactly as planned, but embrace these unique moments as part of your special day.
Planning a wedding can be both exciting and overwhelming, but by creating a detailed timeline and staying organized throughout the process, you can ensure that everything comes together seamlessly on your big day. Enjoy every moment, because it's a day you'll remember for the rest of your life.
Post-Wedding Tasks
In the aftermath of your big day, it's important to tie up any loose ends and express gratitude to those who made your wedding day special. One of the most important post-wedding tasks is sending out thank-you notes to show appreciation for the love, support, and gifts received from family and friends.
Be sure to personalize each note and mention the specific gift or gesture you received. Sending out these notes in a timely manner will not only show your appreciation but also reflect positively on your character.
Additionally, as you transition from wedding planning mode to married life, there are practical matters that need attending to. This may include returning rented attire or items, finalizing vendor payments, and obtaining copies of your marriage license. It's also a good idea to confirm that all gift registry items have been received and that any leftover wedding items are properly stored or distributed.
Finally, take some time as a couple to reflect on your wedding day and consider preserving memories through photo books or videos. Cherish the moments shared with loved ones, celebrate your union, and make plans for what comes next in this new chapter of your lives together. As you complete these post-wedding tasks and reminisce about your special day, remember the love and commitment that brought you together in the first place.
Frequently Asked Questions
What Is a Typical Wedding Planning Timeline?
A typical wedding planning timeline can range from 12 to 18 months before the wedding date. During this time, couples will book vendors, choose a venue, decide on a theme, and finalize other important details for their special day.
How Long Does It Realistically Take to Plan a Wedding?
Realistically, it takes about 6-12 months to plan a wedding, depending on the size and complexity of the event. This allows enough time to secure the venue, arrange catering and florals, and send out invitations without feeling rushed or stressed.
What Is the Average Timeline for a Wedding?
The average timeline for a wedding often falls around the 12-month mark. This provides sufficient time for decision-making and coordinating various aspects of the event while ensuring that everything comes together seamlessly on the big day.