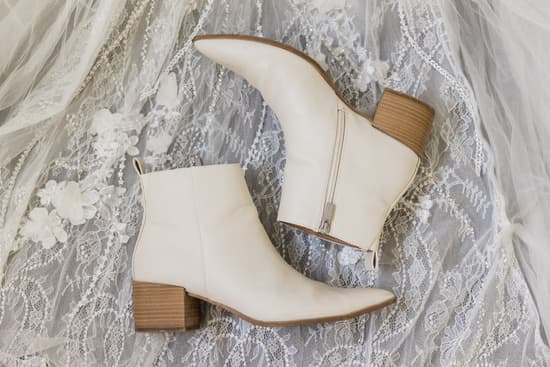 Planning a wedding can be both an exciting and overwhelming experience. From setting the date to choosing the venue, creating the guest list, and finalizing the details, there are countless things to consider. Having a wedding planning checklist is essential to ensure that nothing falls through the cracks. In this article, we will guide you through the entire process of planning your special day, providing tips and advice for each step along the way.
One of the first steps in planning a wedding is setting the date and establishing a budget. This crucial stage will help determine all of your subsequent decisions, from the size of your guest list to the choice of vendors. With our detailed wedding planning checklist, you can ensure that everything stays on track and within budget, making for a stress-free and enjoyable experience.
Once you have your date and budget in place, the next step is choosing the perfect venue. Factors such as location, capacity, and availability must be considered when finding the ideal setting for your big day. Our comprehensive guide will provide you with all the necessary information and questions to ask when touring potential venues, ensuring that you make an informed decision that fits your vision for your wedding.
Setting the Date and Budget
Choosing the Date
When selecting a date for your wedding, there are several factors to consider. You'll want to take into account the availability of your preferred venue, as well as any special dates or anniversaries that are meaningful to you and your partner. It's also important to consider the season and weather in your chosen location, as this can impact everything from attire to transportation.
Setting a Realistic Budget
Before diving into any wedding planning, it's crucial to establish a budget that is realistic and feasible for you and your partner. Take some time to sit down and determine how much you can comfortably spend on your big day, factoring in contributions from family members or any savings specifically designated for the wedding.
Making Trade-Offs
As you begin planning, keep in mind that every decision will have an impact on your overall budget. If there are certain elements of your dream wedding that are non-negotiable, be prepared to make trade-offs in other areas of the wedding. By being flexible and willing to compromise, you'll be able to create a beautiful celebration within your desired budget.
By carefully considering both the date and budget for your wedding early on in the planning process, you'll lay a strong foundation for creating a truly memorable event without unnecessary stress or financial strain.
Choosing the Perfect Venue
When it comes to planning a wedding, one of the most crucial decisions is choosing the perfect venue. The location sets the tone for the entire event, so it's important to consider a few key factors and ask the right questions before making a decision.
Factors to Consider:
Capacity: How many guests can the venue accommodate?
Location: Is the venue easily accessible for both you and your guests?
Style: Does the venue fit with your overall theme and vision for your wedding?
Amenities: What does the venue provide in terms of catering, sound equipment, and other essential services?
Budget: Does the cost of renting the venue fit within your overall wedding budget?
Questions to Ask:
Is the date we want available?
What is included in the rental fee?
Are there any restrictions or noise ordinances we should be aware of?
Can we bring in our own vendors (caterer, florist, etc.) or are there preferred vendors we must use?
What is the cancellation policy?
Choosing a venue is a big decision that will greatly impact your special day, so take your time exploring different options and be sure to visit each potential location in person before making a final choice. By considering these important factors and asking these key questions, you'll be well on your way to finding the perfect place to say "I do".
Creating the Guest List
When it comes to creating a guest list for your wedding, there are several important factors to consider. Here are some tips to help you make those tough decisions:
1. Start with Immediate Family: Begin by creating a list of immediate family members, such as parents, siblings, and grandparents. These are the people who are typically considered must-invite guests.
2. Consider Budget and Venue Capacity: The size of your guest list will greatly impact your budget and the venue options available to you. Be realistic about how many people you can afford to invite and how many your chosen venue can accommodate.
3. Set Clear Criteria: Establish clear criteria for inviting friends and extended family members. Are they close enough to have played a significant role in your life? Have you been in regular contact with them in recent years? Creating these guidelines will help make the decision-making process more objective.
4. Be prepared for Difficult Conversations: Keep in mind that not everyone you want to invite will be able to attend, and not everyone you feel obligated to invite may want to come. Prepare yourself for potential difficult conversations, but remember that it's your special day and ultimately, the choice is yours.
By following these tips and considering these factors, creating a guest list for your wedding can be a bit less stressful – allowing you to focus on other important aspects of planning your big day.
Selecting Vendors
When it comes to planning your wedding, choosing the right vendors can make all the difference in ensuring that your big day runs smoothly and beautifully. One of the most crucial decisions is selecting a photographer who will capture all the special moments of your wedding day. It's important to do thorough research, view portfolios, and meet with potential photographers to ensure they understand your vision for your wedding photos.
Another important vendor to consider is the florist. From bouquets to centerpieces, flowers play a significant role in setting the tone for your wedding. When choosing a florist, it's essential to discuss your preferred flower choices, colors, and overall aesthetic for your wedding. Additionally, make sure to inquire about their experience with weddings and ask for references from previous clients.
In addition to a photographer and florist, other vendors such as caterers, musicians or DJs, and cake bakers also play an essential role in making your wedding day memorable. Each vendor contributes to creating a cohesive and unforgettable experience for you and your guests. Therefore, taking the time to research, meet with different vendors, and ask detailed questions will help ensure that you find the perfect fit for your big day.
| Vendor | Considerations |
| --- | --- |
| Photographer | Review portfolio; Meet potential photographers; Ensure they understand vision |
| Florist | Discuss flower choices; Inquire about experience with weddings; Ask for references |
| Other Vendors (ex: caterers, musicians) | Research different options; Schedule meetings; Ask detailed questions |
Dress and Attire
When it comes to wedding planning, one of the most exciting tasks for many brides is shopping for the perfect wedding dress. From visiting bridal boutiques to browsing online, there are plenty of options available. It's important to start looking for a gown early to allow enough time for custom fittings and alterations. Many brides also opt to involve their close friends and family in the process, making it a fun and memorable experience.
In addition to finding the right wedding dress, it's crucial not to overlook the groom's attire. Whether it's a tuxedo or a more casual suit, the groom's outfit should complement the overall theme and style of the wedding. Just like with bridesmaid dresses, coordinating colors and styles can help create a cohesive look for the bridal party.
Another consideration when shopping for wedding attire is comfort. Both the bride and groom should feel comfortable and confident in what they are wearing on their big day. With all these factors in mind, shopping for wedding attire can be an enjoyable experience for both the bride and groom as they prepare to walk down the aisle.
Designing the Décor
Designing the décor for your wedding is an exciting and creative part of the planning process. It's your opportunity to set the tone and create a beautiful atmosphere for your big day. From the ceremony to the reception, every aspect of the décor should reflect your personal style as a couple.
Ceremony Décor
When it comes to designing the décor for your ceremony, consider the overall theme or ambiance you want to create. Whether you envision a romantic and whimsical setting with soft drapery and flowers, or a more modern and minimalist approach with sleek lines and geometric shapes, the possibilities are endless. From floral arrangements at the altar to aisle runners and seating arrangements, there are plenty of ways to make your ceremony space truly special.
Reception Décor
The reception is often where couples have the most fun with their décor. From selecting centerpieces that complement your color scheme to choosing lighting that sets the mood, there's no shortage of opportunities to personalize your reception space. Consider incorporating elements that reflect your relationship or shared interests, such as themed table names or personalized touches on each place setting.
DIY Décor Ideas
For couples who want to put their personal stamp on their wedding décor, DIY projects can be a great way to add unique touches. From handmade signage and favors to custom photo displays and hand-painted details, there are countless ways to get crafty and infuse your personality into the décor.
Just be sure to plan ahead and give yourself plenty of time for any crafting or DIY projects in order to avoid added stress as the wedding day approaches.
With careful thought and attention to detail, designing the décor for your wedding can truly make it a memorable and beautiful event for both you and your guests. It's an opportunity for you as a couple to showcase your love story through thoughtful design choices that will create an unforgettable atmosphere on one of the most important days of your lives.
Finalizing the Details
As the wedding day approaches, it's essential to finalize all the details to ensure a stress-free and smooth event. One crucial element of finalizing the details is creating a last-minute checklist.
This checklist should include tasks such as confirming vendor timelines, ensuring that all payments have been made, packing an emergency kit, and providing necessary information to your bridal party and vendors. By having a comprehensive last-minute checklist, you can minimize the chances of any last-minute hiccups.
Another important aspect of finalizing the details is to communicate effectively with all parties involved in your wedding day. This includes your vendors, bridal party, family members, and venue staff. Clearly communicating timelines, expectations, and any changes or special requests will help ensure that everyone is on the same page and working together towards a successful event.
In addition to creating a last-minute checklist and effective communication, it's also essential to take some time for self-care in the days leading up to your wedding. Managing stress and taking care of yourself physically and mentally will contribute to an overall positive experience on your big day.
Whether it's getting enough rest, practicing mindfulness, or enjoying moments with loved ones, prioritizing self-care can make a significant difference in how you feel on your wedding day.
| Tasks | Responsibility |
| --- | --- |
| Confirm vendor timelines | Couple/ Wedding planner |
| Ensure all payments are made | Couple/ Family member |
| Pack an emergency kit | Maid of honor/ Best man |
Summary
In conclusion, the wedding planning checklist serves as a comprehensive guide to help couples navigate through the myriad of decisions involved in preparing for their big day. By following this structured outline, couples can ensure that no important detail is overlooked and that they have all their bases covered. From setting the date and budget to finalizing the details, this checklist offers practical advice and tips to help make the wedding planning process as smooth and stress-free as possible.
As couples wrap up their wedding planning checklist and prepare for the big day, it's important for them to take a moment to reflect on the journey they have taken together. Planning a wedding can be both exciting and overwhelming, but it also provides an opportunity for couples to work together, communicate effectively, and strengthen their bond as they make important decisions for their future.
The culmination of this process is not just the wedding day itself, but also the beginning of a new chapter in their lives.
Ultimately, while the wedding planning checklist is a helpful tool, it's important for couples to remember that the most significant part of their big day is the celebration of love and commitment with family and friends. As they approach their wedding day, couples should focus on enjoying every moment and cherish the memories they will create together.
With careful planning and thoughtful consideration of each detail, couples can look forward to a beautiful and memorable wedding day that marks the start of a lifetime of happiness together.
Frequently Asked Questions
What Should Be Included in a Wedding Planning Checklist?
A wedding planning checklist should include all the major tasks and details that need to be taken care of before the wedding day. This can include things like setting a budget, creating a guest list, choosing a venue, hiring vendors (such as caterers, photographers, and florists), selecting a wedding dress and attire for the bridal party, arranging transportation, and planning the honeymoon.
It should also encompass smaller details like creating a timeline for the day and organizing seating arrangements.
What Should Be Included in a Wedding Plan?
A comprehensive wedding plan should cover every aspect of the event, from start to finish. This includes setting a date and budget, choosing a theme or color scheme, finding and booking a venue for the ceremony and reception, deciding on catering options, selecting decorations and floral arrangements, creating a schedule for the day's events, choosing music and entertainment, arranging accommodations for guests (if necessary), and planning any pre- or post-wedding events.
Additionally, it should outline tasks such as sending out invitations, obtaining necessary permits or licenses if applicable, creating a seating chart, and managing RSVPs.
In What Order Should You Plan a Wedding?
When planning a wedding, it's important to establish an order in which to tackle various tasks to ensure everything is organized and executed smoothly. Generally speaking, couples should start by setting a budget and drafting a guest list; followed by finding and booking their desired venue; then securing vendors such as caterers, photographers/videographers, musicians/DJs; next comes selecting attire for the couple and their bridal party; after that is organizing decorations/floral arrangements/other design elements; finally finishing with coordinating transportation/honeymoon planning/seating charts/timeline/etc.
This will help couples stay on track with their planning process.