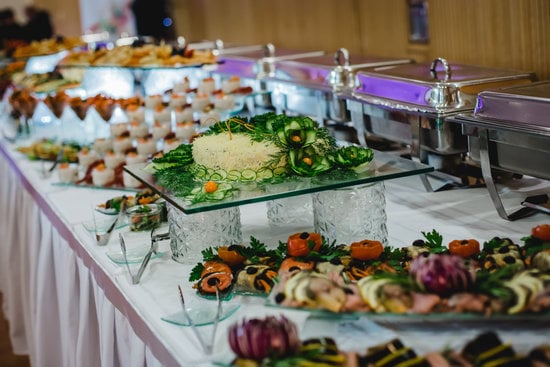 Are you planning a wedding and looking for ways to save money? Look no further. In this article, we will provide you with valuable wedding cost-cutting tips to help you stay within your budget without sacrificing the overall experience. With the rising costs of weddings, it's important to find creative ways to cut expenses without compromising on the vision you have for your special day.
Setting a realistic budget for your wedding is crucial, and we will discuss tips for doing just that. We'll also highlight the importance of prioritizing expenses and focusing on what matters most to you and your partner. Additionally, we'll explore the idea of DIY decor and favors as a way to add personal touches to your wedding while saving money.
When it comes to venue, catering, dress, attire, entertainment, music, invitations, and other stationery items – we've got you covered with cost-effective tips and strategies. Our goal is to empower you with the knowledge and tools needed to make informed decisions about how and where to allocate your wedding budget. Let's get started on finding practical ways to cut costs while still creating the wedding day of your dreams.
Setting Your Budget
When it comes to planning a wedding, setting a budget is an essential first step. Without a clear budget, it's easy for costs to spiral out of control. Here are some tips for setting a realistic budget for your wedding and prioritizing expenses:
Assess Your Financial Situation: Before you can set a budget, you need to take stock of your financial situation. Consider your savings, any contributions from family members, and how much you can realistically afford to spend without going into debt.
Prioritize Your Expenses: Sit down with your partner and make a list of the elements of your wedding that are most important to both of you. This could be the venue, the food, or the entertainment. By prioritizing these expenses, you can focus your budget on what matters most to you.
Research Average Costs: Do some research to get an idea of average costs for weddings in your area. This will give you a baseline to work from when setting your own budget.
Setting a budget may seem like a daunting task, but it's an important part of ensuring that your wedding day is everything you want it to be without breaking the bank. By following these tips and being mindful of your spending, you can prioritize what's most important and create a magical day within your means.
DIY Decor and Favors
When planning a wedding, it's essential to find ways to cut costs without sacrificing the overall experience. One area where couples can save a significant amount of money is by creating their own decorations and favors through do-it-yourself (DIY) projects. Not only can DIY decor and favors help you stay within your budget, but they also add a personal and unique touch to your special day.
Creative Decoration Ideas
There are endless possibilities when it comes to DIY wedding decorations. From handmade centerpieces and floral arrangements to personalized signage and backdrops, there are plenty of creative ways to adorn your venue without breaking the bank. Consider incorporating natural elements such as branches, greenery, and candles for a rustic and romantic atmosphere. Additionally, repurposing items like mason jars, wine bottles, and old picture frames can add charm and character to your decor while saving you money.
Personalized Wedding Favors
Wedding favors are a thoughtful way to thank your guests for celebrating with you, and making them yourself can be both cost-effective and meaningful. Consider creating edible treats like homemade cookies or jams, or craft personalized items such as candles, soaps, or succulent plants for guests to take home.
By adding a personal touch or custom packaging, you can create memorable keepsakes that reflect your unique style as a couple. Plus, involving family members or bridal party members in making these favors can be a fun way to bond and relieve some of the pre-wedding stress.
Venue and Catering
Planning a wedding can be both an exciting and daunting experience, especially when considering the rising costs associated with the big day. One of the most significant expenses for any wedding is often the venue and catering. However, there are several ways to cut costs in these areas without sacrificing the overall experience.
When it comes to selecting a venue, consider non-traditional options such as public parks, community centers, or even a family member's backyard. These locations can provide a beautiful setting for your special day at a fraction of the cost of traditional venues. Additionally, many offer the flexibility to bring in outside caterers or food vendors, which can help save money on catering expenses.
When working with caterers, discuss your budget openly and ask for cost-saving ideas. Buffet-style meals tend to be more budget-friendly than plated dinners, so consider this option if it aligns with your vision for the reception. You can also explore different serving styles such as food stations or family-style meals to keep costs down while still offering delicious food options for your guests.
Another way to explore affordable catering options is by considering local restaurants or culinary schools that may offer catering services at a lower cost than dedicated catering companies. By being open-minded and creative about venue and catering options, you can achieve significant cost savings without compromising on the quality of your wedding day.
| Venue and Catering Tips | Details |
| --- | --- |
| Consider non-traditional venues | Public parks, community centers, family backyards |
| Discuss buffet-style meals with caterers | More budget-friendly than plated dinners |
| Explore local restaurant or culinary school catering services | Potential for lower costs compared to dedicated catering companies |
Dress and Attire
The wedding dress and attire are essential elements of any wedding, but they can also be quite costly. However, there are several ways to find a beautiful wedding dress and stylish attire for the wedding party without breaking the bank. One option is to consider buying a pre-owned wedding dress.
Websites such as Stillwhite, OnceWed, and PreOwnedWeddingDresses offer secondhand dresses at a fraction of the cost of a new one. Many of these dresses have only been worn once and are in excellent condition.
Another cost-saving option is to consider renting a wedding dress. There are now many bridal shops and online retailers that offer rental services for designer gowns at a significantly lower price than purchasing one outright. This can be especially helpful for brides who want to wear a high-end designer gown for their special day without the hefty price tag.
For the rest of the wedding party, consider looking for stylish attire at more affordable stores or even considering renting suits or tuxedos instead of buying them. Many retailers offer formalwear rentals for men at a fraction of the cost of purchasing, making it an economical choice for groomsmen and other members of the wedding party.
It's essential to remember that finding beautiful attire for your special day does not have to break the bank. With careful planning and consideration, you can still achieve the look you desire while staying within your budget.
| Tip | Details |
| --- | --- |
| Consider Buying Pre-Owned | Websites like Stillwhite, OnceWed, and PreOwnedWeddingDresses offer gently used dresses at lower prices. |
| Rent a Wedding Dress | Renting a designer gown can significantly reduce costs compared to purchasing one. |
| Look for Affordable Attire | Search for stylish clothing options at more budget-friendly stores or consider renting formalwear. |
Entertainment and Music
When it comes to keeping your guests entertained at your wedding, there are plenty of cost-effective options that can help you save money without sacrificing the fun and enjoyment of the event. Here are some tips for cutting costs on entertainment and music:
1. Hire a DJ: Instead of booking a live band, consider hiring a DJ to provide music for your wedding reception. A professional DJ can create an enjoyable atmosphere and keep the dance floor packed without the high cost of a full band.
2. Create Your Own Playlist: If you have a specific vision for the music at your wedding, consider creating your own playlist and using a sound system or renting audio equipment to play your favorite songs throughout the reception. This allows you to have complete control over the music while also saving money on hiring a DJ or band.
3. Consider Alternative Entertainment: In addition to music, think about incorporating other forms of entertainment into your wedding day, such as photo booths, lawn games, or even DIY karaoke setups. These alternatives can add an element of fun to your celebration without breaking the bank.
By exploring these cost-effective entertainment options, you can ensure that your guests have a great time at your wedding while staying within your budget. Whether you choose to hire a DJ, create your own playlist, or incorporate alternative forms of entertainment, there are plenty of ways to cut costs without compromising on the overall experience for everyone involved.
Invitations and Stationery
When it comes to planning a wedding, every detail counts, including the invitations and stationery. This is the first glimpse that your guests will have of what to expect on your special day, but this doesn't mean you need to break the bank to make a good impression. There are numerous ways to save money on wedding invitations, save-the-dates, and other stationery items without sacrificing style or quality.
Go Digital
In today's digital age, there are plenty of options for creating beautiful digital invitations and e-save-the-dates. Not only is this a cost-effective option, but it's also an environmentally friendly choice. Websites and apps offer templates where you can customize your designs for a fraction of the price of traditional paper invites.
Printing Options
For couples who prefer physical invitations, there are still ways to save money. Consider printing your own invitations at home using high-quality cardstock paper. This allows for more control over the design and can result in significant savings. Another option is to find affordable printing companies online that offer competitive prices on custom wedding stationery.
Simplify Design
Elegant and timeless designs can be just as impactful as intricate and elaborate ones. Choosing a simpler design with minimal embellishments or colors can lead to cost savings while still showcasing your style and taste. Additionally, consider forgoing additional inserts such as RSVP cards and instead direct guests to RSVP online or by phone.
By implementing these cost-cutting strategies when it comes to wedding invitations and stationery, couples can allocate their budget toward other important aspects of their special day while still setting the tone for their celebration with beautiful and memorable invitations.
Negotiating With Vendors
When it comes to planning a wedding, negotiating with vendors can be a crucial step in keeping costs down. One of the best strategies for negotiating with vendors is to do your research and compare prices from different vendors.
This will not only give you an idea of the average cost for certain services or products, but it will also provide you with leverage when it comes time to negotiate. By being informed about market prices, you can confidently request lower prices or additional services from vendors.
Another key strategy for negotiating with vendors is to be flexible with your wedding date. Vendors often have peak and off-peak seasons, so consider getting married during a less popular time of year if possible. This can help you secure lower prices on venues, catering, and other services. Additionally, being willing to compromise on certain elements of your wedding can give you bargaining power when negotiating with vendors.
Lastly, don't be afraid to ask for discounts or special packages from vendors. Many vendors are willing to work within your budget and may offer discounted rates if you bundle their services together. Keep in mind that it never hurts to ask – the worst they can say is no.
Be polite but firm in your negotiations, and always get any agreements in writing to avoid misunderstandings down the line. With these strategies in mind, you can secure the best deals while staying within your budget for the big day.
Conclusion
In conclusion, planning a wedding can be a stressful and expensive endeavor, but there are many ways to cut costs without sacrificing the overall experience. By following the tips outlined in this article, couples can set a realistic budget, prioritize expenses, and find creative ways to save money on various aspects of their wedding.
It's important for couples to remember that their wedding day is ultimately about celebrating their love and commitment to each other. While it's natural to want a beautiful and memorable event, it's also crucial to prioritize what's most important to them and their partner. Whether it's the venue, the attire, or the entertainment, every couple will have different priorities when it comes to their special day.
By being strategic about where they allocate their budget and being open to DIY projects or negotiating with vendors, couples can have the wedding of their dreams without breaking the bank. It's all about finding a balance between enjoying a wonderful celebration and being fiscally responsible as they start their life together. With careful planning and thoughtfulness, it is possible for couples to have a magical wedding without going into debt.
Frequently Asked Questions
How Can I Reduce My Wedding Costs?
There are several ways to reduce wedding costs without sacrificing the quality of your special day. One option is to consider a less conventional venue, such as a park or a family member's backyard, instead of a traditional banquet hall.
Another way to save money is to limit the guest list to close family and friends, cutting down on catering and venue expenses. Additionally, DIY projects for decorations, invitations, and favors can also help reduce costs.
How Do I Cut Down My Wedding Budget?
Cutting down a wedding budget requires careful planning and prioritizing. One effective method is to identify the most important elements of the wedding and allocate a larger portion of the budget to those aspects.
For example, if photography is a top priority, it may be worth spending more in that area while finding ways to cut costs in other areas like florals or entertainment.
Is $5,000 Enough for a Wedding?
Whether $5,000 is enough for a wedding largely depends on individual preferences and priorities. It's possible to have a beautiful and meaningful wedding with this budget by making smart choices and prioritizing what matters most.
However, it may require some sacrifices in terms of guest count, venue selection, or other elements of the celebration. With careful planning and creativity, it's possible to create a memorable wedding within this budget range.