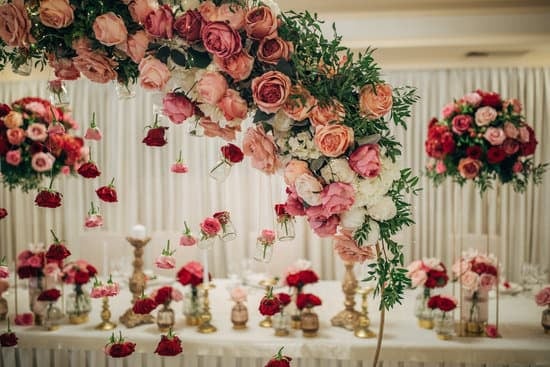 Are you feeling overwhelmed by the thought of planning your dream wedding? In today's digital age, there are a plethora of wedding planning tools available to help streamline the process and reduce stress. From budgeting and venue research to guest list management and timeline organization, these tools are designed to make the journey to "I do" as smooth as possible.
Wedding planning tools have become essential for modern couples looking to navigate the complex world of wedding preparations. With the right tools at your disposal, you can efficiently manage every aspect of your big day, from setting and sticking to your budget to creating a beautiful seating arrangement for your guests.
In this article, we will explore the various types of wedding planning tools available to assist couples in their preparation for their special day. From budgeting tools and venue research platforms to guest list management and communication tools, we will cover everything you need to know about utilizing technology to simplify your wedding planning process.
Whether you're a tech-savvy couple or simply seeking ways to make the journey to your happily ever after more manageable, these wedding planning tools could be exactly what you need.
Budgeting Tools
When it comes to planning a wedding, one of the most important aspects to consider is the budget. Setting and sticking to a budget is crucial for ensuring that the wedding day is everything the couple dreams of without breaking the bank. Fortunately, there are various budgeting tools available to assist couples in this process. Here are some options to consider:
Excel Spreadsheets: Using a simple Excel spreadsheet can be an effective way to track expenses, payments, and overall budget allocation. Couples can create separate sheets for different categories such as venue, catering, attire, and more.
Online Budgeting Tools: There are numerous online platforms and apps specifically designed for wedding budgeting. These tools often provide pre-set categories and customizable features to help couples manage their finances more efficiently.
Wedding Budget Calculators: Some websites offer interactive calculators that allow couples to input their total budget and then allocate funds to different aspects of the wedding based on typical percentages. This can help provide a clear breakdown of where the money should be allocated.
By utilizing these budgeting tools, couples can gain better control over their wedding finances and make informed decisions about their spending. Whether it's through spreadsheets, online platforms, or interactive calculators, having a clear overview of the budget can alleviate stress and ensure that financial resources are allocated appropriately throughout the planning process.
Venue and Vendor Research Tools
When it comes to planning a wedding, one of the most important decisions couples will make is choosing the perfect venue and reputable vendors. Fortunately, there are numerous online platforms and apps that can assist in this process, making it easier for couples to find the ideal setting for their special day and connect with reliable vendors who can bring their vision to life.
Wedding Venue Research Tools
There are several websites and apps specifically designed to help couples search for and compare potential wedding venues. These platforms often allow users to input their specific criteria such as location, guest count, and style preferences, and then receive a list of matching venues along with detailed information about each option. Additionally, many of these tools offer virtual tours or 360-degree views of the venues, giving couples a better sense of the space before scheduling an in-person visit.
Vendor Sourcing Platforms
In addition to finding the perfect venue, couples also need to connect with reliable vendors such as photographers, caterers, florists, and more. Vendor sourcing platforms provide easy access to a wide range of service providers within the wedding industry.
These tools typically allow users to browse through vendor profiles, read reviews from previous clients, view portfolios or sample work, and even communicate directly with potential vendors. By using these platforms, couples can streamline the process of finding and hiring trusted professionals for their big day.
Perks of Using Online Research Tools
Using online research tools to find wedding venues and vendors offers several benefits. Not only does it save time by allowing couples to efficiently compare multiple options in one place, but it also provides access to valuable information that can aid in making informed decisions. Furthermore, these tools often offer features such as price quotes or estimates, availability calendars, and direct booking capabilities-making the entire process more convenient for busy couples juggling multiple aspects of wedding planning.
Guest List and RSVP Management Tools
Planning a wedding involves creating and managing the guest list, as well as tracking RSVPs. This can be a stressful and time-consuming task, but thankfully there are many tools available to simplify this process. Using the right tools can help couples stay organized and ensure that important details aren't overlooked.
Guest List Management Tools
There are several online platforms and apps specifically designed to assist with creating and managing the wedding guest list. These tools often allow couples to input guest information, categorize guests by relationship or group, track RSVP status, and even manage meal preferences. Some tools also offer features for sending digital invitations and reminders to guests.
RSVP Tracking Tools
Tracking RSVPs can quickly become overwhelming, especially as the wedding date approaches. Thankfully, there are tools available that streamline this process. These tools allow couples to easily keep track of who has responded, who still needs to RSVP, and any additional information provided by guests. Some tools even provide automated reminders to non-responding guests, making it easier for couples to get an accurate headcount for their special day.
Integrated Tools
Many wedding planning tools offer integrated guest list management and RSVP tracking features all in one platform. This seamless integration can save couples time and reduce the risk of errors or miscommunications. Utilizing these integrated tools can help ensure that the guest list is complete, up-to-date, and accurate throughout the entire wedding planning process.
Wedding Website Builders
There are several platforms available that allow couples to create their own wedding websites, making it easy to share important details and updates with their guests. These tools can be incredibly useful for keeping everyone informed about the wedding plans and festivities.
Some popular wedding website builders include:
The Knot: This platform offers customizable templates and features such as RSVP management, registry integration, and guest messaging.
Zola: Zola provides a user-friendly interface, allowing couples to create personalized websites with features like an online RSVP tool, digital guest list management, and integration with their Zola registry.
Joy: Joy not only allows couples to create beautiful wedding websites but also offers features like guest list management, RSVP tracking, and photo sharing.
Wedding website builders are a great way for couples to provide all the necessary information for their big day in one convenient location. From venue details to accommodation options, these platforms make it easy for guests to access important information at any time. Additionally, many of these tools also offer mobile optimization, ensuring that guests can stay updated on the go.
Seating Arrangement Tools
Seating arrangements for weddings can be a daunting task, especially when dealing with large numbers of guests. Thankfully, there are numerous seating arrangement tools available to help simplify this process. These tools offer features such as drag-and-drop functionality, customizable floor plans, and guest list integration to make organizing seating charts for both the ceremony and reception more efficient.
One popular seating arrangement tool is AllSeated, which allows couples to create accurate floor plans and seating arrangements. The platform enables users to collaborate with vendors and the wedding venue, making it easier to visualize the layout and ensure that everyone is comfortably seated. AllSeated also offers virtual reality capabilities, allowing couples to take a 3D tour of their event space.
Another useful tool for designing and organizing seating arrangements is TopTablePlanner. This web-based software provides templates for various table shapes and sizes, allowing users to easily arrange seating for guests. TopTablePlanner also offers the ability to import guest lists from spreadsheets and manage RSVPs, streamlining the entire process of creating seating charts.
Additionally, Social Tables is a comprehensive event planning platform that includes features specifically designed for managing seating arrangements. With its drag-and-drop interface and real-time collaboration capabilities, Social Tables makes it simple for couples to design floor plans and assign seats while keeping track of important details such as meal preferences or special accommodations.
| Seating Arrangement Tool | Main Features |
| --- | --- |
| AllSeated | Accurate floor plans; virtual reality capabilities |
| TopTablePlanner | Templates for various table shapes; import guest lists from spreadsheets |
| Social Tables | Drag-and-drop interface; real-time collaboration |
Timeline and Checklist Tools
When it comes to planning a wedding, staying organized and on track with the timeline is essential. Fortunately, there are numerous online tools and apps available to help couples manage their wedding planning process effectively. These tools not only assist in creating a timeline for various tasks but also provide checklists to ensure that no important detail is overlooked.
One popular tool for managing wedding timelines and to-do lists is The Knot Wedding Planner. This comprehensive app allows couples to set up a personalized wedding checklist based on their wedding date, ensuring that they stay on schedule with tasks such as booking vendors, sending invitations, and arranging fittings. The app also provides helpful reminders and tips throughout the planning process.
Another useful tool for creating timelines and checklists is Trello. This project management tool allows couples to create boards for different aspects of their wedding, such as budgeting, vendor management, and day-of timelines. Within each board, they can create checklists for specific tasks and deadlines, as well as assign responsibilities if they are working with a team of planners or family members.
Using these timeline and checklist tools not only helps couples stay organized but also reduces stress by breaking down the planning process into manageable steps. By having a clear overview of upcoming tasks and deadlines, couples can feel more in control of the planning process and can address any potential issues proactively.
| Tool | Description |
| --- | --- |
| The Knot Wedding Planner | A comprehensive app that allows couples to create personalized checklists and timelines based on their wedding date. |
| Trello | A project management tool that enables users to create boards for different aspects of wedding planning and customize checklists for various tasks. |
Communication and Collaboration Tools
In conclusion, the use of wedding planning tools can be incredibly beneficial in simplifying and organizing the wedding planning process. Budgeting tools assist in setting and adhering to a budget, while venue and vendor research tools help in finding the perfect location and reliable vendors. Managing the guest list and RSVPs becomes easier with specialized tools, and building a wedding website provides an efficient way to share important details with guests.
Additionally, seating arrangement tools assist in organizing the layout for both the ceremony and reception, while timeline and checklist tools help couples stay on track with their wedding planning tasks. Finally, communication and collaboration tools are essential for efficient interactions between the couple, wedding party, and vendors, ensuring that everyone is on the same page throughout the planning process.
Overall, utilizing these various wedding planning tools not only reduces stress but also allows couples to focus on enjoying their special day rather than getting caught up in logistical details. By taking advantage of these resources, couples can streamline their planning process and create a memorable event that truly reflects their vision. Wedding planning no longer has to be overwhelming with these valuable tools at your disposal.
Frequently Asked Questions
What Is the Best App to Use for Wedding?
The best app to use for wedding planning is one that suits your specific needs and preferences. Some popular options include The Knot, WeddingWire, and Zola, all of which offer tools for creating guest lists, managing budgets, and organizing timelines.
It's important to choose an app that is user-friendly and has features that align with your wedding planning requirements.
How Do I Start a Wedding Planning Checklist?
To start a wedding planning checklist, begin by outlining the major categories of tasks such as venue selection, guest list management, vendor coordination, and budget tracking. Break down each category into smaller subtasks and establish deadlines for completing each item.
Consider using a digital checklist tool or a printable template to organize and monitor your progress as you move through the wedding planning process.
What Is the Easiest Way to Plan a Wedding?
The easiest way to plan a wedding is to stay organized and prioritize tasks according to their urgency. Start by setting a realistic budget and establishing your wedding date and venue early on.
Utilize online resources such as wedding planning websites or apps to streamline the process of managing guest lists, tracking expenses, and communicating with vendors. Don't hesitate to ask for help from friends or family members when needed in order to lighten the load of planning responsibilities.