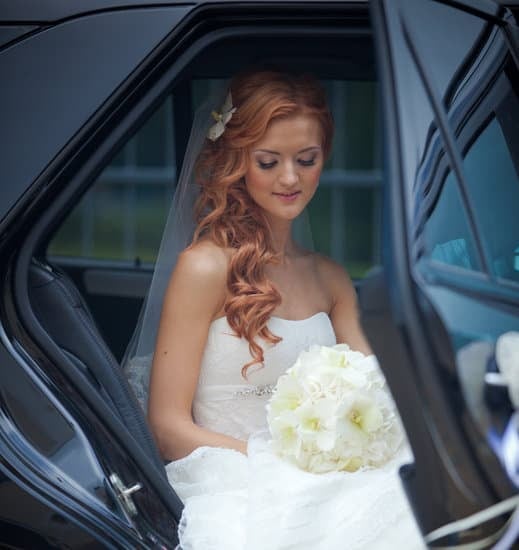 Are you searching for the perfect wedding decor ideas to make your special day truly unforgettable? From ceremony to reception, every detail of your wedding decor plays a crucial role in creating the ambiance you've always dreamed of.
In this article, we'll explore a variety of inspiring and unique ways to transform your venue into a fairytale setting. Whether you're looking for romantic ceremony decor, budget-friendly ideas, or trendy styles and designs, we've got you covered.
Your wedding day is one of the most important and memorable days of your life, and the decor sets the stage for the entire event. From elegant centerpieces to outdoor wedding decor that embraces nature's beauty, there are countless ways to personalize your celebration and make it truly magical. With our comprehensive guide, you'll find plenty of inspiration and tips to help you create the wedding decor of your dreams.
In addition to exploring traditional color schemes and themes, we'll also delve into do-it-yourself decor ideas that will add a personal touch to your big day. We understand that every couple's vision for their wedding is unique, which is why we've curated an array of creative and customizable options for you to consider. Join us as we embark on this exciting journey through the world of wedding decor.
Ceremony Decor
When it comes to planning your wedding, the ceremony decor plays a crucial role in setting the tone for your special day. It's important to create a romantic and enchanting atmosphere that will leave a lasting impression on you and your guests. From the floral arrangements to the aisle decorations, every detail should contribute to the overall ambiance of love and romance.
Here are some ideas to help you create a romantic atmosphere for your wedding ceremony:
Fresh floral arches: Adorn your ceremony space with a beautiful floral arch or canopy. Use lush greenery, delicate blooms, and flowing ribbons to create a stunning focal point for exchanging vows.
Romantic lighting: Set the mood with soft, romantic lighting such as fairy lights, candles, or lanterns. The warm glow will add an intimate touch to the ceremony space.
Aisle decor: Enhance the beauty of the aisle with petals, candles, or decorative runners. Consider incorporating elements that reflect your personal style and love story.
Meaningful signage: Incorporate personalized signs or quotes that hold sentimental value for you and your partner. It's a thoughtful way to infuse meaning into the ceremony decor.
By paying attention to these details, you can ensure that your ceremony space exudes romance and creates an unforgettable experience for everyone involved in your big day.
Reception Decor
The reception decor at your wedding is an essential part of creating a magical and unforgettable experience for you and your guests. There are many ways to transform your venue into a fairytale setting that reflects your personal style and vision for the big day. Whether you're going for a classic, romantic look or a more modern, whimsical vibe, there are countless options to consider when it comes to reception decor.
One popular trend in reception decor is the use of fairy lights and candles to create a warm and enchanting ambiance. These simple yet effective decorations can instantly add a touch of romance to any venue, whether it's an indoor ballroom or an outdoor garden.
Another idea is to incorporate plenty of greenery and floral arrangements to bring the beauty of nature into your reception space. From elegant floral centerpieces to hanging greenery installations, there are endless ways to infuse natural elements into your decor.
When it comes to transforming your venue into a fairytale, don't be afraid to get creative with unique statement pieces such as chandeliers, drapery, or even custom-made backdrops. These eye-catching details can truly elevate the look of your reception space and make it feel like something out of a storybook.
Overall, the key to achieving a fairytale-inspired reception decor is to focus on creating an atmosphere that feels magical and dreamy for both you and your guests.
| Reception Decor Ideas | Description |
| --- | --- |
| Fairy lights and candles | Create a warm and enchanting ambiance |
| Greenery and floral arrangements | Add natural elements into the decor |
| Statement pieces (chandeliers, drapery, backdrops) | Elevate the look of the venue with unique decor elements |
Color Schemes and Themes
Your wedding decor sets the tone for your big day, and choosing the right color scheme and theme is essential to creating the atmosphere you desire. Here are some ideas to inspire you as you plan your dream wedding:
Classic Elegance: Embrace timeless sophistication with a black and white color scheme. Add touches of gold or silver for an extra touch of glamour.
Rustic Charm: If you're dreaming of a rustic or bohemian wedding, consider a color scheme of earthy tones like sage green, dusty rose, and light neutrals. Incorporate elements like wooden accents, burlap fabric, and wildflowers to enhance the theme.
Romantic Pastels: Soft pastel hues like blush pink, lavender, and baby blue can create a dreamy and romantic atmosphere. Pair these delicate colors with touches of lace, pearls, and candlelight for a truly enchanting ambiance.
Modern Minimalism: For a sleek and contemporary vibe, opt for a minimalist color palette of black, white, and pops of vibrant colors like emerald green or deep navy blue. Keep the decor simple and clean to maintain the modern aesthetic.
These are just a few examples to help spark your imagination as you plan your wedding decor. Remember that your color scheme and theme should be a reflection of your personal style as well as the overall mood you want to create on your special day.
DIY Decor Ideas
When it comes to planning your wedding, incorporating do-it-yourself elements into the decor can add a personalized and unique touch to your special day. From handmade signage to customized table settings, DIY decor ideas allow you to showcase your creativity and create a memorable experience for you and your guests.
One popular DIY decor idea is creating your own photo booth with personalized backdrops and props. This interactive element provides entertainment for guests and creates lasting memories captured in fun photos. Additionally, handmade wedding favors such as candles, soaps, or seed packets are thoughtful tokens for guests to take home and cherish.
Another way to add a personal touch to your wedding is by crafting handmade centerpieces using items such as mason jars, vintage books, or fresh flowers. These one-of-a-kind centerpieces can perfectly complement your wedding theme while showcasing your creative skills.
Incorporating DIY decor ideas not only adds a personal touch to your wedding but can also help save costs on traditional decorations. Whether it's through handmade signage, custom table settings, or unique centerpieces, infusing DIY elements into your wedding decor allows you to put your personal stamp on the celebration.
| DIY Decor Ideas | Benefits |
| --- | --- |
| Create personalized photo booth | Entertainment for guests; lasting memories |
| Handmade wedding favors | Thoughful tokens for guests |
| Handmade centerpieces | Complements wedding theme; showcases creativity |
Unique Centerpiece Ideas
When it comes to wedding decor, centerpieces play a key role in creating a visually stunning and memorable experience for your guests. Choosing unique centerpiece ideas can truly make a statement on the tables and elevate the overall ambiance of your reception.
Non-Floral Centerpieces
While floral centerpieces are classic and beautiful, non-floral options can add a creative and unexpected touch to your tables. Consider using elegant candelabras, vintage lanterns, or geometric terrariums filled with succulents. Non-floral centerpieces not only stand out but also provide a long-lasting memento for you and your guests.
Theme-Based Centerpieces
Incorporating your wedding theme into the centerpiece design can tie all aspects of your decor together. Whether you're having a beach-themed wedding with seashell-filled vases or a rustic barn wedding with mason jar candle holders, themed centerpieces can bring cohesion to the overall look and feel of your reception.
Interactive Centerpiece Elements
Adding interactive elements to your centerpieces can engage and entertain your guests throughout the evening. For example, consider incorporating table games, personalized trivia cards about the couple, or even small DIY craft stations where guests can create their own mini centerpieces to take home as a keepsake. Interactive centerpieces not only serve as conversation starters but also provide an opportunity for guests to bond and have fun during the celebration.
Outdoor Wedding Decor
Outdoor weddings are a popular choice for couples who want to embrace the beauty of nature on their special day. When it comes to outdoor wedding decor, there are countless ways to incorporate natural elements into the ceremony and reception. From stunning floral arches to romantic lighting, outdoor wedding decor can create a magical and memorable atmosphere for you and your guests.
One of the most important aspects of outdoor wedding decor is creating a comfortable and inviting space for your guests. Consider providing shade with elegant tents or umbrellas, as well as offering amenities such as fans, bug spray, or blankets depending on the season. Additionally, incorporating natural elements such as wooden accents, stone pathways, and lush greenery can help tie the decor into the surrounding environment.
When planning your outdoor wedding decor, it's crucial to consider the weather and time of day. If you're getting married in a hot climate, provide plenty of cold beverages and consider utilizing light, breathable fabrics for seating and decor. For evening weddings, lighting becomes especially important – consider using string lights, lanterns, or candles to create a warm and romantic atmosphere that complements the natural beauty of your surroundings.
Budget-Friendly Decor Ideas
When it comes to planning a wedding, budget-friendly decor ideas are essential for creating a magical atmosphere without breaking the bank. With some creativity and resourcefulness, couples can still achieve a stunning and memorable wedding without spending a fortune.
DIY Decor
One of the best ways to save money on wedding decor is by incorporating do-it-yourself (DIY) elements. From handmade centerpieces to personalized signage, DIY decor adds a unique and personal touch to the wedding while keeping costs down. Couples can enlist the help of family and friends to assist with DIY projects, making it a fun and memorable experience for everyone involved.
Repurposing Items
Another budget-friendly decor idea is to repurpose items that can be found at home or in thrift stores. Mason jars, old frames, and vintage fabrics can easily be transformed into charming decor elements for the wedding ceremony and reception. By thinking outside the box and getting creative with repurposing items, couples can save money while achieving a stylish and unique look for their special day.
Rentals and Borrowing
Instead of purchasing expensive decor items, consider renting certain pieces or borrowing from friends and family. Many rental companies offer a wide range of items such as linens, tableware, and decorative accents at affordable prices.
Additionally, reaching out to loved ones for borrowed items like candle holders or vases not only saves money but also adds sentimental value to the wedding decor. By being resourceful with rentals and borrowing, couples can allocate their budget towards other important aspects of the wedding while still achieving beautiful decor.
Trendy Wedding Decor Ideas
In conclusion, when it comes to wedding decor, staying on top of the latest trends and designs can really elevate the look and feel of your special day. Whether you choose to incorporate modern geometric shapes, bold metallic accents, or minimalist greenery, keeping up with trendy wedding decor ideas can truly make a statement and create a memorable atmosphere for you and your guests.
By staying informed about the current styles and designs, you can ensure that every aspect of your wedding decor feels fresh and up-to-date. This could mean incorporating popular color schemes, like dusty rose and sage green, or experimenting with unique textures and materials, such as velvet or acrylic. Ultimately, the goal is to create a visually stunning environment that reflects both your personal style and the current trends in the wedding industry.
Additionally, by embracing trendy decor ideas for your wedding, you can also show your guests that you are thoughtful and detail-oriented. From chic lounge areas to custom neon signs, there are countless ways to infuse your celebration with fashionable touches that will leave a lasting impression. So whether you take inspiration from social media influencers or established event designers, don't be afraid to incorporate trendy elements into your wedding decor to achieve a truly stylish and memorable event.
Frequently Asked Questions
How Do I Start Decorating for My Wedding?
When it comes to decorating for your wedding, it's important to start with a vision or theme in mind. Think about the overall atmosphere you want to create – whether it's romantic and elegant, rustic and charming, or modern and sleek.
Once you have a clear idea of the look and feel you want, you can start selecting decorations that align with that vision. Consider elements like flowers, lighting, table settings, and any additional decorative touches that will enhance the ambiance of your special day.
How to Design a Wedding Decor?
Designing wedding decor involves careful planning and attention to detail. Start by creating a color scheme or theme that reflects your personal style as a couple.
From there, consider how different elements like centerpieces, linens, signage, and even the layout of the venue can contribute to the overall design. Don't be afraid to get creative – unique and personalized decor touches can make your wedding truly memorable for you and your guests.
How Can I Make My Wedding Look Cheap and Expensive?
Making your wedding look both cheap and expensive is all about strategic choices when it comes to decor. To achieve this balance, focus on high-impact details that don't necessarily come with a hefty price tag. Elements like lighting, greenery, and candles can create an upscale ambiance without breaking the bank.
Additionally, opting for simple yet elegant decor pieces combined with thoughtful design choices can elevate the overall look of your wedding while keeping costs in check. Ultimately, achieving a luxurious aesthetic on a budget is about prioritizing certain aspects of the decor while being mindful of where to save or splurge.