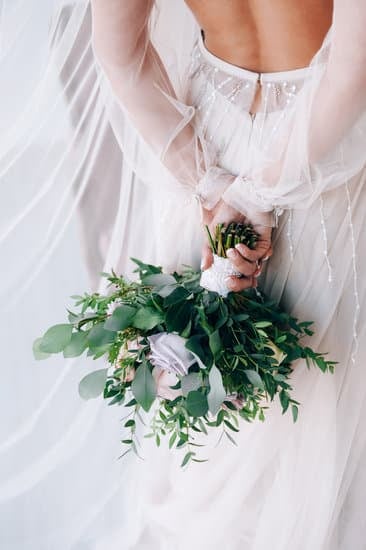 Are you dreaming of the perfect romantic honeymoon? Look no further. In this article, we will explore a variety of romantic honeymoon ideas to help you plan the ultimate post-wedding getaway.
From exotic destinations and luxury accommodations to budget-friendly options and adventure-filled experiences, we have everything you need to set the stage for your dream honeymoon. Whether you're envisioning a relaxing beach escape, an adventurous safari, or a cultural exploration, we've got you covered with tips and inspiration for planning the perfect romantic getaway. Join us as we dive into the world of romantic honeymoons and start your happily-ever-after on the right foot.
When it comes to planning the most important trip of your life, there's no shortage of possibilities for a truly unforgettable honeymoon experience. From overwater bungalows in the Maldives to boutique hotels in Santorini, there are endless options for luxurious accommodations that will take your breath away. But if adventure is more your style, we'll also look at exhilarating activities like scuba diving in the Caribbean or going on a safari in Africa.
But don't worry if you're working with a smaller budget – we'll also explore charming bed and breakfasts and off-the-beaten-path destinations that offer affordable yet incredibly romantic experiences. And what's a honeymoon without indulging in delicious food and wine? Get ready to tantalize your taste buds with local cuisine and wine tastings from around the world.
So whether you're looking for lavish luxury or budget-friendly charm, get ready to be inspired as we delve into different ways to create the perfect romantic honeymoon itinerary. Your dream honeymoon is just around the corner – let's make it happen.
Exotic Destinations
When it comes to planning a romantic honeymoon, choosing an exotic destination can set the stage for an unforgettable experience. From the stunning overwater bungalows of the Maldives to the breathtaking sunsets of Santorini, there are countless exotic destinations that cater to couples seeking a dreamy getaway. The allure of these destinations lies in their idyllic landscapes, crystal-clear waters, and luxurious accommodations that provide the perfect backdrop for a romantic escape.
One popular choice for honeymooners is the Maldives, a tropical paradise known for its serene beaches, vibrant coral reefs, and luxurious resorts. Couples can indulge in private dinners on the beach, explore underwater wonderlands while scuba diving, or simply relax in their overwater villas surrounded by turquoise lagoons.
Another exotic gem is Santorini, with its iconic white-washed buildings perched on cliffs overlooking the Aegean Sea. This Greek island offers stunning panoramic views, charming cobblestone streets, and world-class cuisine, making it an ideal destination for couples looking to immerse themselves in romance and beauty.
For those seeking an escape to a destination that feels like it's from another world, both the Maldives and Santorini offer the perfect blend of luxury and natural beauty that sets the stage for a truly unforgettable honeymoon.
| Destination | Highlight |
| --- | --- |
| The Maldives | Luxurious overwater bungalows and pristine beaches |
| Santorini | Breathtaking sunsets, iconic architecture, and exquisite cuisine |
Luxury Accommodations
When it comes to planning a romantic honeymoon, choosing the perfect accommodations can make all the difference. Overwater bungalows and boutique hotels are two popular options for couples looking for an unforgettable and luxurious experience.
Overwater bungalows, often associated with destinations like the Maldives or Bora Bora, offer a unique and breathtaking setting for a romantic getaway. These private villas sit above crystal-clear waters, providing unparalleled views and a sense of seclusion. Many overwater bungalows feature luxurious amenities such as private decks, outdoor showers, and direct access to the ocean for swimming or snorkeling.
On the other hand, boutique hotels offer an intimate and personalized experience for honeymooners. These smaller properties are known for their attention to detail, unique decor, and top-notch service. From historic mansions in Europe to chic retreats in exotic locations, boutique hotels can provide a romantic atmosphere that larger resorts may not be able to match.
For couples seeking a balance of luxury and privacy during their honeymoon, both overwater bungalows and boutique hotels offer an array of options in various destinations around the world. Whether it's watching the sunset from your private deck or enjoying a candlelit dinner under the stars, these accommodations provide the ideal backdrop for creating unforgettable memories with your loved one.
| Accommodation Type | Key Features |
| --- | --- |
| Overwater Bungalows | Private decks, outdoor showers, direct ocean access |
| Boutique Hotels | Intimate atmosphere, personalized service, unique decor |
Romantic Activities
Sunset Cruises
One of the most romantic activities for honeymooners is a sunset cruise. Whether it's on a traditional sailboat or a luxury yacht, there is something undeniably magical about watching the sun dip below the horizon while out at sea. Many companies offer private sunset cruises complete with champagne, gourmet appetizers, and soothing music, providing the perfect setting for newlyweds to share a special and intimate moment.
Private Dinners
Another romantic activity that honeymooners can enjoy is a private dinner experience. Many resorts and restaurants offer secluded dining options where couples can enjoy a customized menu in a romantic setting. Whether it's on a secluded beach, a candlelit terrace overlooking the ocean, or in a private gazebo surrounded by lush tropical greenery, these private dinners provide an intimate and unforgettable dining experience for couples celebrating their honeymoon.
Couples Massages
Honeymooners often seek relaxation and pampering as part of their romantic getaway, making couples massages a popular activity. Many resorts and spas offer special packages for couples, allowing them to indulge in side-by-side massages in a tranquil and serene environment. This pampering experience not only promotes relaxation but also provides couples with an opportunity to connect and unwind together after the stress of wedding planning.
Adventure Honeymoons
When it comes to adventure honeymoons, the options are endless and can cater to couples with various interests. For those seeking an adrenaline-packed honeymoon, embarking on a safari in Africa is the ultimate adventure.
From witnessing majestic elephants roam freely in the wilderness to spotting the elusive Big Five, an African safari offers a once-in-a-lifetime experience for newlyweds. Couples can stay in luxury tented camps or lodges, enjoy guided game drives, and create unforgettable memories amidst breathtaking landscapes.
On the other hand, for couples who are passionate about marine life and underwater exploration, scuba diving in the Caribbean provides an exhilarating honeymoon experience. With crystal-clear waters teeming with vibrant coral reefs and fascinating sea creatures, destinations like Bonaire, Belize, and the Cayman Islands offer world-class diving opportunities. Newlyweds can embark on guided dives together, explore shipwrecks, and even indulge in romantic beachfront dining after a day of underwater adventures.
Budget-Friendly Options
When it comes to planning a romantic honeymoon, finding budget-friendly options doesn't mean sacrificing luxury or romance. There are plenty of charming bed and breakfasts and off-the-beaten-path destinations that can provide the perfect setting for a memorable and affordable honeymoon. Here are some ideas for couples looking to have their dream honeymoon without breaking the bank:
Charming Bed and Breakfasts: Consider staying at a cozy and intimate bed and breakfast in a picturesque location. Many B&Bs offer personalized service, homemade breakfasts, and unique accommodations that can make your honeymoon feel extra special.
Off-the-Beaten-Path Destinations: Instead of popular tourist hotspots, consider exploring lesser-known destinations that offer untouched natural beauty and authentic cultural experiences. This can provide a more intimate and unique setting for your romantic getaway.
All-Inclusive Packages: Look for all-inclusive honeymoon packages that include accommodations, meals, activities, and other amenities. This can help you stick to your budget while still enjoying a luxurious experience.
By choosing budget-friendly options such as charming bed and breakfasts or off-the-beaten-path destinations, couples can create a romantic honeymoon experience that is both affordable and unforgettable. With careful planning and research, it is possible to have the dream honeymoon without breaking the bank.
Food and Wine Experiences
When it comes to planning a romantic honeymoon, indulging in local cuisine and wine tastings can add an extra layer of romance to your trip. Exploring the food and wine of a new destination can be a sensory delight and provide a deeper understanding of the local culture.
Whether you're savoring fresh seafood by the coast, sampling traditional street food, or enjoying a multi-course meal at a Michelin-starred restaurant, there are endless opportunities to indulge in culinary experiences during your honeymoon.
One way to immerse yourselves in the local food scene is by joining a food tour. These guided tours often take you to hidden gems and local eateries that you might not discover on your own. You'll have the chance to taste authentic dishes, learn about the history and traditions behind the cuisine, and interact with locals. Additionally, many destinations offer wine tastings and vineyard tours where you can sample regional wines and gain insight into the winemaking process.
For couples who appreciate fine dining, booking a reservation at a renowned restaurant can be a memorable experience. From intimate candlelit dinners overlooking breathtaking views to charming bistros nestled in cobblestone streets, there's something undeniably romantic about sharing a meal with your loved one in an exceptional setting. Many establishments also offer curated tasting menus paired with exquisite wines, allowing you to indulge in an elevated gastronomic journey together.
Ultimately, embracing food and wine experiences during your honeymoon provides an opportunity for shared exploration and connection through culinary delights. By seeking out local flavors and savoring each bite or sip together, you're creating cherished memories that will enhance the romance of your special trip.
Planning Tips
When it comes to planning the perfect romantic honeymoon itinerary, there are a few key factors to consider in order to ensure a smooth and unforgettable experience. One of the most important aspects of creating an itinerary is to strike a balance between relaxation and adventure. It's essential to plan some downtime for unwinding and enjoying each other's company, as well as incorporating exciting activities and sightseeing opportunities.
Another crucial consideration when planning a romantic honeymoon itinerary is to personalize the experience based on the couple's interests and preferences. Whether it's exploring local cuisine, embarking on outdoor adventures, or simply indulging in luxury accommodations, tailoring the itinerary to reflect the couple's unique relationship can elevate the overall experience.
Furthermore, it's important to allow for flexibility in the honeymoon itinerary. Unexpected events or opportunities may arise during the trip, so having some leeway in the schedule can allow for spontaneity and serendipitous moments.
Additionally, leaving room for downtime and relaxation is just as vital as scheduling activities, as it allows for quality time together without feeling rushed or over-scheduled. By carefully considering these elements and taking them into account when crafting a romantic honeymoon itinerary, couples can create a truly memorable and special experience that marks the beginning of their lifelong journey together.
Conclusion
In conclusion, a honeymoon is the perfect opportunity to start your married life on the right foot by creating cherished memories with your partner. Whether you prefer exotic destinations, luxury accommodations, adventurous activities, or budget-friendly options, there are endless possibilities for a romantic and unforgettable honeymoon experience. From overwater bungalows in the Maldives to scuba diving in the Caribbean, there are countless options to suit every couple's preferences and budget.
The key to planning the perfect romantic honeymoon itinerary is to consider both partners' interests and desires. Communication and compromise are essential in creating an itinerary that allows both of you to enjoy the experience. Whether you are indulging in local cuisine, wine tastings, or private dinners overlooking breathtaking views, make sure your itinerary includes special moments that reflect your love and commitment to each other.
By taking the time to plan a dream honeymoon, you are not only starting your "happily-ever-after" on the right foot but also laying a strong foundation for your marriage. So whether you choose a relaxing beach getaway or an adventurous safari, remember that the most important thing is celebrating your love and creating unforgettable memories together. Cheers to new beginnings and a lifetime of happiness.
Frequently Asked Questions
What Should Couples Do on Their Honeymoon?
Couples should spend their honeymoon doing activities that they both enjoy, whether it's relaxing on a beautiful beach, exploring a new city, or going on an adventure together. It's important to communicate and plan together to ensure that the honeymoon is enjoyable for both partners.
How Can I Make My Honeymoon Romantic?
To make your honeymoon romantic, consider choosing a destination that has special meaning to both of you, such as where you first met or where you got engaged. Additionally, plan intimate dinners, surprise your partner with thoughtful gestures, and take the time to truly connect and enjoy each other's company without distractions.
Where Is the Most Romantic Place to Honeymoon?
The most romantic place to honeymoon is subjective and depends on the couple's interests and preferences. Some popular romantic destinations include Paris for its charming ambiance, the Maldives for its luxurious overwater bungalows, Santorini for its stunning sunsets, or Bora Bora for its crystal-clear waters and secluded beaches.
Ultimately, the most romantic place is wherever the couple can create cherished memories together.