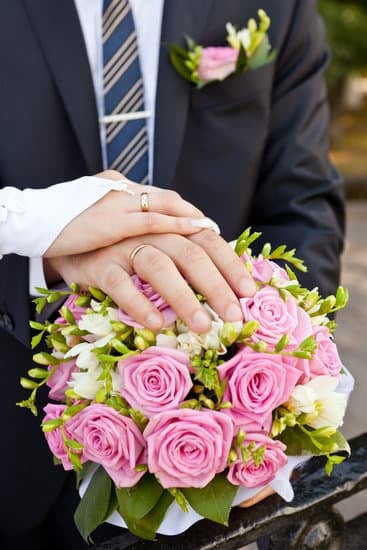 Bridesmaid dresses play a crucial role in the overall look and feel of a wedding. These dresses not only complement the bride's gown but also add to the aesthetic appeal of the entire wedding party. In recent years, there has been a shift towards more modern and unique bridesmaid dress options, making the search for the perfect ensemble an exciting part of the wedding planning process.
As we delve into the top trends for bridesmaid dresses in 2021, it's important to consider various factors such as color, fabric, customization, and accessorizing. Each of these elements contributes to creating a cohesive and visually appealing bridal party. Whether you're a bride searching for ideas or a bridesmaid looking for that perfect dress, this article will cover everything you need to know about choosing and styling bridesmaid dresses.
Beyond just aesthetics, bridesmaid dresses hold sentimental value as every bridesmaid plays an essential role in supporting and celebrating the bride on her special day. From walking down the aisle to standing by her side during key moments, these dresses symbolize unity and solidarity within the bridal party.
With this in mind, finding the right bridesmaid dress is equally as important as finding the right wedding gown. Let's dive into how you can make your bridal party stand out with stylish and flattering bridesmaid dresses.
Top Trends for Bridesmaid Dresses in 2021
As weddings continue to evolve and change, so do the styles and trends for bridesmaid dresses. In 2021, there are some exciting new trends emerging that brides and bridesmaids alike will love. From bold colors to unique design details, there is something for every bridal party to embrace.
Mix and Match
One of the top trends for bridesmaid dresses in 2021 is the mix-and-match approach. Instead of dressing all of your bridesmaids in the same gown, consider choosing a color palette and allowing each bridesmaid to select a dress style that fits her body type and personal style. This not only adds visual interest to your bridal party but also allows each individual to feel confident and comfortable on your big day.
Bold Colors
While pastels and soft hues have long been popular choices for bridesmaid dresses, 2021 is seeing a rise in bold and vibrant colors. Rich jewel tones like emerald green, deep plum, and sapphire blue are making a statement this year, adding a pop of drama and sophistication to any bridal party.
Statement Sleeves
Sleeves are making a comeback in the world of bridesmaid dresses, with puffy sleeves, lace details, and off-the-shoulder designs taking center stage. These statement sleeves add a touch of romance and whimsy to any dress, allowing your bridesmaids to stand out while still complementing your wedding theme.
With these top trends for bridesmaid dresses in mind, you can stay ahead of the fashion curve while ensuring that your bridal party looks stylish and sophisticated on your special day.
Choosing the Right Color for Your Bridesmaid Dresses
When it comes to choosing the right color for your bridesmaid dresses, there are a few factors to consider in order to achieve a cohesive and visually appealing wedding party. Here are some tips for selecting the perfect color:
Consider the wedding theme: Take into account the overall theme and color palette of your wedding when choosing a color for the bridesmaid dresses. Whether it's a rustic outdoor wedding or a glamorous indoor event, you'll want the bridesmaid dresses to complement the aesthetic.
Take skin tones into account: Not all colors look great on every skin tone, so it's important to consider the diversity of your bridal party. Opt for universally flattering colors like navy, emerald green, or burgundy that complement a wide range of skin tones.
Coordinate with the bridal gown: The bridesmaid dresses should complement the bridal gown without overpowering it. Consider shades that will enhance the bride's dress and overall look while still allowing the bridesmaids to stand out.
In addition to these tips, it's also important to communicate with your bridesmaids and consider their preferences when choosing a color for their dresses. Ultimately, selecting a color that makes everyone feel beautiful and confident will contribute to a harmonious and stunning bridal party on your special day.
The Best Fabrics for Bridesmaid Dresses
When it comes to bridesmaid dresses, the fabric plays a crucial role in not only the appearance but also the comfort of the wearers. Choosing the right fabric for your bridesmaid dresses can make all the difference in how the overall bridal party ensemble looks and feels. With countless options available, it's important to consider factors such as season, venue, and personal preferences when selecting the best fabric for your bridesmaid dresses.
Light and Airy Fabrics
For weddings held during warmer months or in outdoor venues, light and airy fabrics are ideal for keeping your bridesmaids comfortable. Consider fabrics like chiffon, organza, or tulle, which are not only lightweight but also drape beautifully and create an elegant look. These fabrics are perfect for flowy silhouettes that are flattering on various body types.
Luxurious Fabrics
If you're aiming for a more formal or luxurious look for your bridal party, consider choosing satin or silk for the bridesmaid dresses. These fabrics have a natural sheen that adds an extra touch of elegance to the overall appearance. Satin and silk also offer a smooth and lustrous texture that complements well with structured silhouettes, making them perfect choices for evening or black-tie weddings.
Comfortable Stretch Fabrics
For brides who prioritize comfort without sacrificing style, stretch fabrics like jersey or spandex blends are great options for bridesmaid dresses. These fabrics offer flexibility and ease of movement while still maintaining a polished look. Bridesmaids will appreciate being able to dance and move comfortably throughout the celebration without feeling restricted by their dresses.
By carefully considering the best fabric options for your bridesmaid dresses, you can ensure that your bridal party not only looks stunning but also feels comfortable on your special day. From lightweight and ethereal fabrics to luxurious and formal choices, there is a perfect fabric option to complement any wedding style or theme.
Customizing Bridesmaid Dresses to Fit Each Bridesmaid
When it comes to bridesmaid dresses, one size definitely does not fit all. Each member of the bridal party has their own unique body shape and size, which is why customizing bridesmaid dresses to fit each individual is crucial. Here are some tips for customizing bridesmaid dresses to ensure that every member of your bridal party looks and feels their best on your big day:
Take accurate measurements: Before ordering or altering bridesmaid dresses, be sure to take accurate measurements of each bridesmaid's bust, waist, hips, and length. This will help ensure a perfect fit.
Consider mix-and-match styles: If your bridesmaids have different body types, consider choosing a color scheme and allowing them to select different dress styles that flatter their individual figures. This allows for customization while maintaining a cohesive look.
Alterations: Once the dresses have been selected, budgeting for alterations is essential. From hemming to taking in or letting out the seams, alterations can make all the difference in achieving the perfect fit.
By customizing bridesmaid dresses to fit each bridesmaid's unique body shape and size, you can ensure that they feel confident and comfortable on your wedding day. Whether it's through mix-and-match styles or tailored alterations, taking the time to customize each dress will result in a stunning and cohesive bridal party look.
Tips for Bridesmaids to Find the Perfect Dress for Their Body Type
Bridesmaids play an essential role in a wedding, and looking for the perfect dress to fit their body type can be daunting. However, with the right tips and guidance, bridesmaids can feel confident and beautiful on the big day. Here are some helpful tips for bridesmaids to find the perfect dress for their body type.
First and foremost, it's crucial for bridesmaids to understand their body shape. Whether they have an hourglass, pear, apple, or rectangular body shape, there are specific dress styles that will complement their figure. For example, an A-line dress is flattering for all body types as it cinches at the waist and flows away from the hips.
Another important tip is to try on different dress silhouettes and styles before making a final decision. Bridesmaids should keep an open mind and be willing to experiment with various necklines, sleeve lengths, and skirt shapes. What may look stunning on a hanger might not necessarily be the best fit once it's worn.
Lastly, don't forget about comfort. Bridesmaids will likely be wearing their dresses for an entire day of celebration, so they should prioritize comfort alongside style. Fabrics such as chiffon or jersey are not only comfortable but also versatile and come in various colors to suit any wedding theme.
| Body Shape | Recommended Dress Style |
| --- | --- |
| Hourglass | Mermaid or Sheath |
| Pear | A-line or Empire waist |
| Apple | V-neck or Wrap dress |
| Rectangular | Ball gown or Peplum top |
How to Accessorize Bridesmaid Dresses for a Cohesive Look
Accessorizing bridesmaid dresses is an important part of creating a cohesive and stylish look for your bridal party. The right accessories can elevate the overall appearance of the dresses and tie everything together seamlessly. When it comes to accessorizing bridesmaid dresses, it's important to strike the perfect balance between adding accents and not overwhelming the outfit.
One popular way to accessorize bridesmaid dresses is by adding statement jewelry. Depending on the neckline of the dress, you can opt for a statement necklace, chandelier earrings, or even a sparkling bracelet. If the dress is already embellished or has intricate details, it's best to choose simpler accessories to avoid clashing.
In addition to jewelry, another way to accessorize bridesmaid dresses is by incorporating hairpieces or headpieces. Floral crowns, hair combs, and embellished headbands can add a touch of elegance and whimsy to the overall look. It's essential to consider the hairstyle of each bridesmaid when choosing hair accessories, ensuring that they complement rather than compete with their chosen hairstyle.
Finally, don't underestimate the power of a chic clutch or handbag as an accessory for bridesmaid dresses. Opt for simple yet elegant designs that complement the color scheme and style of the dresses. This not only adds a practical element but also contributes to an overall cohesive look for your bridal party.
| Accessorizing Tips | Description |
| --- | --- |
| Statement Jewelry | Choose jewelry that complements but doesn't overwhelm the dress. |
| Hair Accessories | Select hairpieces or headpieces that enhance rather than compete with hairstyles. |
| Clutches/Handbags | Consider stylish yet practical handbags that complement the bridesmaid dresses. |
Where to Shop for Affordable and Stylish Bridesmaid Dresses
When it comes to finding affordable and stylish bridesmaid dresses, there are several options to consider. One popular choice is to shop at bridal boutiques that often have a wide selection of bridesmaid dresses in different styles, colors, and price ranges. These boutiques may also offer discounts or promotions for purchasing multiple dresses at once, making it a convenient option for brides on a budget.
Another great place to look for affordable and stylish bridesmaid dresses is online. There are many websites that specialize in selling bridesmaid dresses at lower prices than traditional brick-and-mortar stores. It's important to carefully review the size charts and return policies when shopping for bridesmaid dresses online, but it can be a convenient way to find unique styles and colors that may not be available in local stores.
For those who want to save even more money on bridesmaid dresses, consider renting instead of buying. There are rental companies that offer a range of designer bridesmaid dresses at a fraction of the cost of purchasing them new.
This can be a great option for bridesmaids who may not want to spend money on a dress they might only wear once. Additionally, renting bridesmaid dresses can help reduce overall wedding costs while still providing the bridal party with stylish and elegant attire for the big day.
Conclusion
In conclusion, choosing the perfect bridesmaid dresses is essential to ensure that your bridal party looks and feels their best on your big day. From considering the top trends for 2021 to selecting the right color and fabric, there are many factors to take into account when making this decision. Customizing the dresses to fit each bridesmaid's body type is also crucial in ensuring that everyone feels comfortable and confident.
Accessorizing the bridesmaid dresses can also play a significant role in creating a cohesive and polished look for your bridal party. Whether it's with jewelry, shoes, or hair accessories, finding the right accents can elevate the overall appearance of the bridesmaids.
When it comes to shopping for affordable and stylish bridesmaid dresses, there are various options available both in-store and online. It's important to consider not only the budget but also the preferences and comfort of your bridesmaids when making this decision. Ultimately, by taking all of these factors into consideration, you can ensure that your bridesmaids look and feel their best in their dresses, contributing to a truly memorable wedding day experience.
Frequently Asked Questions
How Early to Order Bridesmaid Dresses?
It's best to order bridesmaid dresses at least six to eight months before the wedding. This allows enough time for the dresses to be made, shipped, and any alterations to be done. Ordering early also ensures that there will be no rush fees or issues with getting the dresses on time.
Who Is Supposed to Pay for Bridesmaid Dresses?
Traditionally, bridesmaids are supposed to pay for their own dresses and accessories. However, if the bride has specific requirements or preferences that lead to higher costs, it's a considerate gesture for her to offer to cover some of the expenses. Ultimately, this is something that should be openly discussed between the bride and her bridesmaids.
What Should I Pay for as a Bridesmaid?
As a bridesmaid, it's generally expected that you will pay for your dress, shoes, accessories, and any travel or accommodation expenses for events like the bridal shower and bachelorette party. Additionally, you may also need to contribute financially towards a group gift for the bride and help cover any other related costs such as hair and makeup services on the wedding day.
It's important for bridesmaids to have open communication with each other about expectations regarding expenses.