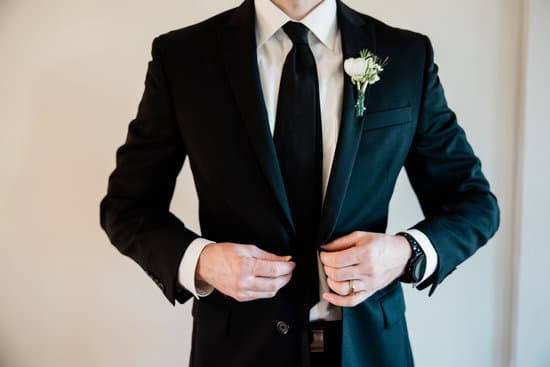 Your wedding reception venue sets the tone for your big day, so it's crucial to choose the perfect location. Whether you're envisioning an outdoor ceremony surrounded by nature's beauty or a cozy indoor gathering, the options are endless. From budget-friendly ideas to dreamy destination locations, there are many factors to consider when selecting the ideal wedding reception venue to celebrate your love and commitment.
When it comes to wedding planning, choosing the right reception venue is often one of the first decisions couples make. The location sets the stage for the entire event and can significantly impact the overall atmosphere and experience for you and your guests. With countless options available, from traditional ballrooms to unconventional spaces, finding a venue that reflects your style and vision is essential.
As you begin your search for the perfect wedding reception venue, there are several important factors to consider. Capacity, amenities, and personalization opportunities all play a significant role in determining which location will best suit your needs and preferences. Whether you're dreaming of an intimate gathering or a grand celebration, finding the right venue is a crucial step in creating a memorable and meaningful wedding day.
Outdoor Wedding Reception Venues
When it comes to planning a wedding reception, choosing an outdoor venue can add a touch of natural beauty and charm to your special day. From picturesque gardens to beautiful vineyards, there are endless options for outdoor wedding reception venues that can create a romantic and enchanting atmosphere for you and your guests.
Scenic Gardens and Parks
One popular choice for an outdoor wedding reception venue is a scenic garden or park. With lush greenery, colorful flowers, and serene surroundings, these locations provide a picturesque backdrop for your celebration. Many gardens and parks also offer various amenities such as gazebos, ponds, or fountains that can enhance the beauty of your reception space.
Vineyards and Wineries
For couples who appreciate wine and want to add a touch of sophistication to their wedding reception, vineyards and wineries are an excellent option. These venues often feature rolling hills, stunning vineyards, and rustic charm that can create a romantic and elegant ambiance for your special day. Additionally, many vineyards offer wine tasting experiences as part of the reception festivities, adding a unique and memorable element to the celebration.
Beachfront or Waterfront Locations
If you dream of exchanging your vows with the sound of waves crashing in the background or have always envisioned a seaside reception under the stars, beachfront or waterfront locations may be perfect for you. These venues offer breathtaking views and a relaxed atmosphere that can make your wedding reception feel like a dreamy escape.
Whether it's a tropical beach destination or a serene lakeside setting, these outdoor venues can provide a one-of-a-kind experience for both you and your guests.
Unique Wedding Reception Venue Ideas
When it comes to planning a wedding, the choice of reception venue sets the tone for the entire celebration. Many couples today are opting for unique and unconventional wedding reception venues that go beyond the traditional banquet hall or hotel ballroom. Thinking outside the box when it comes to your wedding reception venue can make your special day even more memorable and unique.
One popular trend in unique wedding reception venues is hosting the event at non-traditional locations such as museums, art galleries, or historic libraries. These venues provide a one-of-a-kind backdrop for your celebration and add an element of sophistication and culture to the event. Couples who share a love for literature may opt to have their reception at a local bookstore, surrounded by shelves of books, creating a cozy and intimate atmosphere.
For couples who enjoy the great outdoors, hosting a reception at a botanical garden, vineyard, or even on a rooftop overlooking a city skyline can create an unforgettable experience for both the couple and their guests. Embracing nature's beauty not only provides stunning photo opportunities but also allows for creative and customizable décor that complements the natural surroundings.
Another unique wedding reception venue idea is to consider hosting the celebration on a boat or yacht. This provides a romantic and scenic backdrop while allowing guests to enjoy breathtaking views as they celebrate with the newlyweds. It's important when considering non-traditional venues to ensure that they will adequately accommodate your guest list and any specific needs you may have for your wedding day.
| Unique Venue Idea | Description |
| --- | --- |
| Museum or Art Gallery | Offers sophistication and culture as backdrop |
| Botanical Garden or Vineyard | Provides stunning natural scenery for photos |
| Boat or Yacht | Offers romantic backdrop with scenic views |
Indoor Wedding Reception Venues
When it comes to planning a wedding, one of the most important decisions you'll make is choosing the perfect reception venue. Indoor wedding reception venues offer a cozy and intimate atmosphere for couples who want to celebrate their special day in a more controlled environment. Whether you're hosting a small, intimate gathering or a large celebration, there are plenty of indoor venues that can accommodate your needs.
Finding the Right Indoor Venue
When searching for an indoor wedding reception venue, it's important to consider the size of your guest list and the style of your event. Look for venues with ample space for dining, dancing, and socializing. Consider the layout and flow of the space to ensure that it will be comfortable for your guests. Don't forget to take into account any specific needs or preferences you may have, such as accessibility requirements or technological capabilities for music and speeches.
Creating a Cozy Atmosphere
One of the benefits of hosting an indoor wedding reception is the ability to create a warm and inviting atmosphere. From lighting and decor to furniture arrangements and color schemes, there are countless ways to personalize your indoor venue and make it feel cozy and intimate.
Consider using soft lighting, plush seating, and luxurious textiles to set the mood. Adding personal touches like family photos or sentimental decorations can also help create a warm ambiance that reflects your unique style as a couple.
Weather Considerations
Another advantage of indoor wedding reception venues is that they provide protection from unpredictable weather conditions. By choosing an indoor space, you won't have to worry about rain, wind, or extreme temperatures affecting your celebration. This peace of mind allows you to focus on enjoying your big day without any weather-related stress or disruptions. Additionally, indoor venues often offer climate control systems that can keep guests comfortable regardless of the season or weather outside.
Indoor wedding reception venues provide couples with a versatile canvas on which they can create their dream celebration. With careful consideration and thoughtful planning, you can transform an indoor space into an intimate and memorable setting for your special day. Whether you prefer a grand ballroom or a charming historic building, there are endless possibilities for creating the perfect indoor wedding reception venue.
Destination Wedding Reception Venues
If you're looking to add an extra layer of magic to your special day, a destination wedding reception venue may be the perfect choice for you. Imagine exchanging vows with the love of your life against the backdrop of a breathtaking sunset on a secluded beach, or dancing the night away in a charming villa nestled in the rolling hills of Tuscany.
Destination wedding venues offer couples and their guests the opportunity to create unforgettable memories in a dreamy location that perfectly suits their tastes and desires.
One of the advantages of choosing a destination wedding reception venue is the opportunity to extend your celebration into an entire weekend or even longer. Many couples opt for a destination wedding so they can spend quality time with their loved ones before and after saying "I do." From welcome parties and sightseeing excursions to farewell brunches, there are numerous opportunities for meaningful interactions and cherished moments during a destination wedding celebration.
Another benefit of opting for a destination wedding reception venue is the chance to exchange vows in a unique and romantic setting. Whether it's an ancient castle, a tropical resort, or an elegant vineyard, these one-of-a-kind locations provide couples with unforgettable backdrops for their ceremony and reception. From stunning photo opportunities to creating lasting memories with family and friends, a destination wedding allows couples to experience romance and adventure on their big day like never before.
Budget-Friendly Wedding Reception Venues
When it comes to planning a wedding, finding a budget-friendly reception venue is essential for many couples. Fortunately, there are plenty of options available that allow you to have a memorable celebration without breaking the bank. Here are some ideas for budget-friendly wedding reception venues:
Community Centers: Many local community centers offer affordable rental rates for hosting events such as wedding receptions. These venues often provide a blank canvas that can be transformed to fit your wedding theme and style.
Public Parks: Outdoor wedding receptions in public parks can be both beautiful and budget-friendly. With a small rental fee, you can take advantage of the natural scenery and open space for your celebration.
Backyard Weddings: Hosting your reception in a backyard, whether it's your own or that of a friend or family member, can be a cost-effective option. It allows for complete customization and personalization while keeping costs low.
In addition to these options, consider looking into non-traditional venues like art galleries, restaurants with event spaces, or even renting out a vacation home for a unique and budget-friendly wedding reception. By thinking outside the box and exploring alternative options, you can have the perfect celebration without overspending.
Remember that regardless of the venue you choose, there are always ways to save money while still creating a beautiful and memorable experience for you and your guests. From DIY decorations to opting for an off-peak season or day of the week, being resourceful and creative can go a long way in achieving your ideal budget-friendly wedding reception.
Factors to Consider When Choosing a Wedding Reception Venue
When it comes to choosing a wedding reception venue, there are several important factors to consider to ensure that you find the perfect spot for your big day. One of the first things to think about is the capacity of the venue.
You'll need to have a rough idea of how many guests you plan to invite before you start searching for a reception space. The last thing you want is to fall in love with a venue that can't accommodate all of your loved ones.
In addition to capacity, it's also crucial to consider the amenities offered by potential wedding reception venues. Some venues may offer on-site catering services, while others may require you to bring in your own caterers. Similarly, some venues may have beautiful outdoor spaces for ceremonies or cocktail hours, while others may be more focused on indoor entertaining.
Finally, don't forget about the location of the venue. Consider whether it's easily accessible for your guests and if there are nearby accommodations for those traveling from out of town. Choosing a venue that is convenient and well-located can make a big difference in ensuring that your guests have an enjoyable and stress-free experience at your wedding celebration.
| Factors | Considerations |
| --- | --- |
| Capacity | Number of guests |
| Amenities | Catering services, indoor/outdoor spaces |
| Location | Accessibility and nearby accommodations |
How to Personalize Your Wedding Reception Venue
When it comes to personalizing your wedding reception venue, adding your own touches to the space can truly make the event special and unique. Here are some ideas to help you personalize your wedding reception venue:
1. **Custom Decor**: Incorporate personalized decor items such as monogrammed napkins, custom signage, or family heirlooms into the venue to add a personal touch.
2. **Photo Displays**: Create a photo display or gallery showcasing special moments in your relationship. This could include engagement photos, childhood pictures, and memorable moments shared with friends and family.
3. **Signature Drinks**: Work with the venue's bar service to create signature cocktails that reflect you and your partner's personalities or favorite flavors.
4. **Special Entertainment**: Consider hiring entertainment that reflects your interests and hobbies, such as live musicians playing your favorite songs or a dance performance that holds significance for you as a couple.
5. **Interactive Elements**: Incorporate interactive elements such as guest books with prompts for well wishes or date night ideas from guests to contribute to a personalized experience for everyone involved in the celebration.
Personalizing the wedding reception venue is an opportunity for you and your partner to showcase what makes your relationship unique and special, leaving lasting memories for both you and your guests. By incorporating these personalized touches, you can create a memorable and meaningful experience for everyone in attendance on your big day.
The Importance of Location in Wedding Reception Venues
In conclusion, the location of your wedding reception venue plays a crucial role in setting the tone for your big day. Whether you opt for an outdoor venue surrounded by nature's beauty, a unique and unconventional space, or a budget-friendly option, the location sets the stage for your celebration. It is important to consider factors such as capacity, amenities, and personalization opportunities when making your decision.
The perfect wedding reception venue not only provides a beautiful backdrop for your special day but also offers convenience and comfort for you and your guests. Whether you choose an indoor or outdoor setting, the location should align with your vision and theme for the event. Take the time to explore different options and consider how the space can be personalized to reflect your style as a couple.
Ultimately, finding the perfect spot for your wedding reception is about creating lasting memories in a setting that feels right for you. Whether it's a destination wedding venue or a cozy indoor space, the location should reflect your love story and make your celebration truly unforgettable. With careful consideration and planning, you can find a venue that ticks all the boxes and sets the stage for a magical and memorable wedding day.
Frequently Asked Questions
How to Make a Cheap Wedding Reception?
Making a cheap wedding reception can be achieved through various strategies. One option is to choose a non-traditional venue, such as a park or community center, which often have lower rental fees.
Another approach is to consider having the reception at an off-peak time or day of the week when vendors may offer discounted rates. Additionally, opting for a buffet-style dinner or food stations instead of a formal sit-down meal can help save on catering costs.
What Is the Most Popular Type of Wedding Venue?
The most popular type of wedding venue varies depending on individual preferences and cultural traditions. However, in many regions, outdoor venues like gardens, farms, and vineyards are increasingly popular due to their natural beauty and romantic atmosphere. Additionally, historic buildings and barns have also become trendy choices for couples seeking unique and picturesque settings for their special day.
What Is a Popular Location to Get Married Besides a Church Name?
A popular location to get married besides a church is a beach. Many couples opt for beach weddings due to the serene and picturesque backdrop that these locations provide.
Whether it's a tropical destination or a local beach setting, the natural beauty of the ocean and sandy shores offers a romantic ambiance for exchanging vows. Beach weddings also allow for creative decor options and typically provide stunning sunset photo opportunities for the newlyweds.