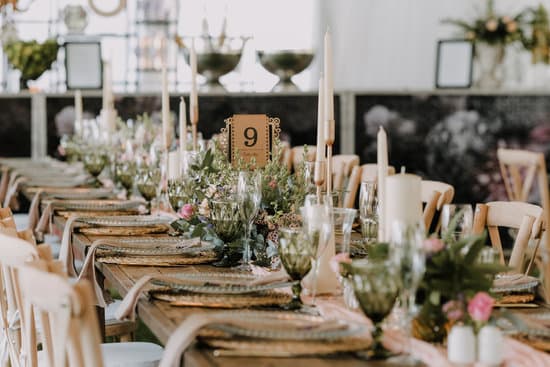 Are you and your partner in search of the perfect honeymoon destinations to start off your new life together? Choosing the ideal location for this special getaway is crucial, as it sets the stage for a romantic and unforgettable experience. Whether you're seeking a traditional, unique, adventurous, relaxing, budget-friendly, or all-inclusive destination, there are plenty of options to cater to every couple's preferences.
When it comes to honeymoon destinations, the world is your oyster. From classic favorites like Paris and Hawaii to off-the-beaten-path treasures like Santorini and Bali, there are countless options to consider. Each destination offers its own allure and appeal for newlyweds looking to create lasting memories in their first trip as a married couple.
In this article, we'll explore the various types of honeymoon destinations available, from traditional and relaxing spots to adventurous and unique locations. We'll also provide some practical planning tips to help you choose the perfect destination based on your interests and personalities. So sit back, relax, and get ready to embark on an exciting journey to find the honeymoon destination that best suits your dream romantic getaway.
Traditional Honeymoon Destinations
When it comes to traditional honeymoon destinations, there are a few classic locations that immediately come to mind. These destinations have long been popular among newlyweds for their romantic charm and timeless appeal. Whether it's strolling along the streets of Paris, lounging on the beaches of Hawaii, or staying in overwater bungalows in the Maldives, these traditional honeymoon spots offer an unforgettable experience for couples.
Paris: Known as the "City of Love," Paris boasts iconic landmarks such as the Eiffel Tower, Notre-Dame Cathedral, and the Louvre Museum. Couples can enjoy romantic walks along the Seine River and indulge in gourmet meals at charming bistros.
Hawaii: With its stunning beaches, lush landscapes, and vibrant culture, Hawaii is a paradise for honeymooners. Whether it's exploring volcanic landscapes on the Big Island, snorkeling in crystal-clear waters on Maui, or attending a luau on Oahu, there's no shortage of activities for couples to enjoy.
The Maldives: This tropical paradise is renowned for its luxurious overwater villas, pristine beaches, and clear turquoise waters. Honeymooners can spend their days lounging on private decks or engaging in water sports like snorkeling and diving to explore the vibrant marine life.
These traditional honeymoon destinations continue to capture the hearts of couples seeking a romantic and unforgettable getaway after their wedding celebrations.
Unique Honeymoon Destinations
When it comes to planning a honeymoon, more and more couples are opting for unique and off-the-beaten-path destinations that offer a one-of-a-kind experience. These unconventional locations provide a sense of adventure, romance, and discovery for couples looking to celebrate their new life together. From the picturesque landscapes of Santorini to the lush jungles of Bali and the stunning overwater bungalows of Bora Bora, these unique honeymoon destinations are sure to create lasting memories.
Discovering Santorini
Santorini, with its iconic whitewashed buildings and crystal-clear waters, is a popular choice for couples seeking a unique honeymoon experience. The island's breathtaking sunsets, charming villages, and romantic cliffside restaurants make it a dream destination for newlyweds. Couples can explore the island's volcanic beaches, visit ancient ruins, or simply relax on a private terrace overlooking the Aegean Sea.
Immersing in Balinese Culture
Bali offers newlyweds an enchanting blend of natural beauty, rich culture, and luxury accommodations. From exploring lush rice terraces and ancient temples to experiencing traditional Balinese dance performances and indulging in rejuvenating spa treatments, there is no shortage of unique experiences for couples to enjoy on this Indonesian island.
Experiencing Romance in Bora Bora
The idyllic island of Bora Bora is synonymous with luxury and romance. Couples can stay in overwater bungalows perched above turquoise lagoons, indulge in gourmet dining experiences under the stars, and partake in water activities such as snorkeling or paddleboarding. The unparalleled beauty and exclusivity of this destination make it perfect for couples seeking an extraordinary honeymoon experience.
These unique honeymoon destinations offer a combination of romance, adventure, and unmatched beauty that set them apart from more traditional vacation spots. Whether it's exploring the charming towns of Santorini, immersing in Balinese culture in Indonesia, or indulging in luxury on the shores of Bora Bora, these off-the-beaten-path locations promise an unforgettable start to married life.
Adventurous Honeymoon Destinations
For couples looking for an adrenaline-packed honeymoon, there are plenty of thrilling destinations to consider. Whether it's bungee jumping in New Zealand, zip-lining through the cloud forests of Costa Rica, or skiing in the Swiss Alps, these adventurous honeymoon destinations offer a unique and memorable experience for newlyweds.
Some potential activities and excursions for adventurous couples include:
Hiking to stunning waterfalls and geysers in New Zealand
White-water rafting through the wild rapids of Costa Rica
Skiing or snowboarding in the picturesque mountains of the Swiss Alps
These destinations not only provide opportunities for heart-pumping adventures but also create lasting memories for couples seeking an unconventional honeymoon experience.
For thrill-seekers looking to embark on a one-of-a-kind journey with their partner, these adventurous honeymoon destinations offer the perfect combination of excitement and romance. Whether it's exploring the natural wonders of New Zealand, embracing the lush rainforests of Costa Rica, or indulging in the winter wonderland of the Swiss Alps, couples can bond over their shared love for adventure in these extraordinary locations.
Relaxing Honeymoon Destinations
For couples looking to unwind and bask in the tranquility of a beautiful destination, there are several options that offer the perfect backdrop for a relaxing honeymoon. The Seychelles, an archipelago in the Indian Ocean, is known for its pristine beaches, lush landscapes, and luxurious resorts.
The Seychelles provides an idyllic setting for couples seeking a peaceful and romantic escape. Similarly, Fiji offers stunning natural beauty with its crystal-clear waters, overwater bungalows, and unmatched hospitality, making it an ideal destination for couples wanting to relax and rejuvenate.
Another exceptional option for a relaxing honeymoon is the Amalfi Coast in Italy. This picturesque coastline boasts charming villages, dramatic cliffs, and breathtaking views of the Mediterranean Sea. Couples can enjoy leisurely strolls along the coast, savor romantic sunset dinners, and explore the region's rich history and culture. These destinations create the perfect atmosphere for newlyweds to unwind after their wedding celebrations and simply enjoy each other's company in a beautiful setting.
Furthermore, these tranquil locations are known for providing top-notch spa services and wellness experiences that cater to honeymooners looking to pamper themselves. Whether it's indulging in a couple's massage on the beach or practicing yoga overlooking the ocean, these destinations offer a range of opportunities for relaxation and self-care. With their serene surroundings and luxurious amenities, these relaxing honeymoon destinations ensure that couples can create unforgettable memories as they begin their journey together as spouses.
| Destination | Highlights |
| --- | --- |
| The Seychelles | Pristine beaches, lush landscapes, luxurious resorts |
| Fiji | Crystal-clear waters, overwater bungalows, unmatched hospitality |
| Amalfi Coast | Charming villages, dramatic cliffs, breathtaking views of the Mediterranean Sea |
Budget-Friendly Honeymoon Destinations
When planning a honeymoon, it's essential to consider the budget without sacrificing the experience. There are various incredible destinations around the world that offer affordability without compromising on romance and adventure. From exploring vibrant cultures to relaxing on pristine beaches, here are some budget-friendly honeymoon destinations that are perfect for couples looking for an unforgettable experience without breaking the bank.
Thailand
One of the most popular budget-friendly honeymoon destinations is Thailand, known for its stunning beaches, rich culture, and delicious cuisine. Couples can explore bustling cities like Bangkok, visit ancient temples in Chiang Mai, or relax on the picturesque islands of Phuket or Koh Samui. With affordable accommodations, transportation, and activities, Thailand offers an excellent value for couples on a budget.
Mexico
Mexico is another top choice for budget-friendly honeymoons, offering beautiful beach resorts, vibrant cities, and fascinating historical sites. Couples can choose from a variety of destinations such as Cancun for its white sand beaches and lively nightlife or Tulum for its bohemian-chic atmosphere and ancient Mayan ruins. With affordable all-inclusive resorts and plenty of free or low-cost activities, Mexico provides an ideal setting for a romantic yet economical honeymoon.
Portugal
For couples seeking a mix of history, culture, and natural beauty at an affordable price point, Portugal is an excellent option. From exploring charming cities like Lisbon and Porto to relaxing on the stunning Algarve coast, there's something for every couple in Portugal. With reasonably priced accommodations, dining options, and local experiences such as wine tastings and scenic train rides through the countryside, Portugal offers great value for honeymooners looking to make their budget stretch without skimping on quality.
All-Inclusive Honeymoon Destinations
One of the main benefits of choosing an all-inclusive honeymoon destination is the ease of planning. With most, if not all expenses covered upfront, couples can avoid the stress of budgeting for meals, drinks, and entertainment during their trip. Additionally, these resorts often offer special packages tailored specifically for honeymooners, including romantic dinners on the beach or couples' spa treatments.
When it comes to accommodations, all-inclusive resorts usually offer a variety of room options to suit different preferences. Couples can opt for private bungalows overlooking the ocean, lavish suites with personal butler service, or cozy beachfront villas for a more intimate experience. This flexibility allows honeymooners to tailor their stay to their specific desires.
Lastly, many all-inclusive resorts provide a wide array of activities and excursions within the package price. From water sports like snorkeling or kayaking to guided tours of local attractions and cultural experiences, these offerings ensure that couples have plenty of options for adventure and exploration during their romantic getaway.
| Destination | Main Feature |
| --- | --- |
| Caribbean | Luxurious beachfront accommodations and comprehensive activity offerings |
| Maldives | Overwater bungalows with direct access to pristine coral reefs and marine life |
| Cancun | All-inclusive packages featuring gourmet dining options and vibrant nightlife |
Planning Tips for the Perfect Honeymoon
In conclusion, choosing the perfect honeymoon destination is a crucial decision for newlyweds as it sets the tone for a romantic getaway that will be cherished forever. Whether couples opt for traditional, unique, adventurous, relaxing, budget-friendly, or all-inclusive destinations, there are endless possibilities to tailor their honeymoon experience to fit their preferences and budget.
It's essential to consider each other's interests and personalities when selecting a destination to ensure that both partners feel comfortable and excited about the trip.
When planning the perfect honeymoon, couples should take into account various factors such as accommodations, activities, transportation, and overall budget. Researching potential destinations thoroughly can help couples make informed decisions about where to spend this special time together. From choosing between classic locations like Paris or Hawaii to exploring off-the-beaten-path spots such as Santorini or Bali, there are countless options available for creating a memorable post-wedding vacation.
Ultimately, the key to planning the perfect honeymoon is open communication between partners. By discussing their preferences and expectations for the trip, couples can work together to create an unforgettable experience that reflects their unique love story. With careful consideration and thoughtful planning, each couple can find a honeymoon destination that perfectly suits their desires and sets the stage for a lifetime of beautiful memories.
Frequently Asked Questions
Where Is the Best Place to Go for a Honeymoon?
The best place to go for a honeymoon ultimately depends on the preferences and interests of the couple. Some popular destinations include tropical islands like Bora Bora or Bali, romantic cities such as Paris or Venice, or exotic locations like the Maldives or Santorini.
It's important for couples to consider what type of experience they want to have – whether it's relaxation on a beach, exploration of a new city, or adventure in nature.
Where Is the Best Place for a Couple to Go on a Honeymoon?
The best place for a couple to go on a honeymoon also varies depending on their interests and desires for the trip. Some couples may prefer an all-inclusive resort in the Caribbean, while others may opt for a European getaway filled with history and culture.
It's essential for couples to communicate and decide together what kind of destination will provide them with the most memorable and enjoyable experience.
What Is the Number One Honeymoon Destination in the US?
The number one honeymoon destination in the US is often considered to be Hawaii. With its stunning beaches, lush landscapes, and vibrant culture, Hawaii offers couples a perfect blend of relaxation and adventure.
Other popular honeymoon destinations within the US include Napa Valley for wine enthusiasts, New York City for city lovers, and the breathtaking coast of California's Big Sur. Ultimately, it depends on what type of experience the couple wants from their honeymoon.