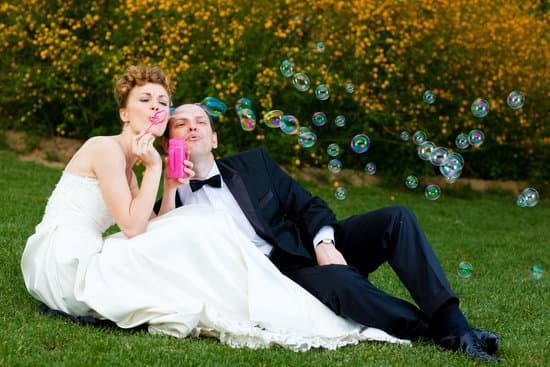 Your wedding day is one of the most important and memorable events in your life, but planning for it can be overwhelming. From setting a budget to managing guest lists and dealing with unexpected challenges, there are many aspects to consider when organizing a wedding.
In this article, we will provide you with valuable wedding planning tips to help you navigate through the process and ensure that your special day goes smoothly. Whether you're just starting out or need some last-minute advice, these tips will guide you through every step of the way.
Setting a budget for your wedding is crucial, as it will determine how much you can allocate for different aspects of the event such as the venue, vendors, and decorations. Finding the perfect venue is also essential, and we'll discuss factors to consider and questions to ask when scouting for the ideal location for your big day.
Choosing the right vendors is another important consideration, from caterers to photographers and DJs. We'll provide you with tips on how to select the best professionals to make your wedding day unforgettable.
In addition to these key aspects, we'll also cover creating a detailed timeline for scheduling and organizing your wedding day, managing guest lists, incorporating DIY elements into your planning process, and handling unexpected challenges that may arise along the way. Whether you're looking to add personal touches while saving money or dealing with last-minute changes and surprise issues, our comprehensive guide to wedding planning will offer practical advice every step of the way.
Stay tuned for valuable insights on making your dream wedding a reality.
Setting a Budget
When it comes to planning a wedding, setting a budget is crucial. One of the first steps in wedding planning should be deciding how much you can realistically spend on your special day. After determining this, it is essential to allocate funds for different aspects of the wedding.
According to The Knot's 2019 Real Weddings Study, the average cost of a wedding in the United States is $33,900. However, it's important to note that this number can vary greatly depending on location and personal preferences.
One of the biggest expenses when it comes to weddings is the venue and catering. Typically, these two items will take up about 40% of your total budget. When allocating funds for these aspects, keep in mind that some venues may have all-inclusive packages that include catering services as well. This could potentially save you money and help you stay within your budget.
Another major expense when planning a wedding is photography and videography. On average, couples tend to allot around 20% of their budget for these services. It's crucial not to skimp on a good photographer or videographer since these are the professionals who will capture memories that will last a lifetime. It's essential to thoroughly research potential photographers and videographers before making a decision on who to hire.
| Aspect of Wedding | Percentage of Budget |
| --- | --- |
| Venue & Catering | 40% |
| Photography & Videography | 20% |
| Wedding Attire | 10% |
Finding the Perfect Venue
It's also important to ask questions when visiting potential venues. Inquire about available dates, pricing and payment schedules, as well as any restrictions or specific rules they may have in place.
Other key questions include whether they have an on-site coordinator or if one is required, what is included in the rental fee, and whether there are any noise restrictions or curfews. By asking these questions, you can gain a clear understanding of what each venue offers and make an informed decision.
Moreover, be mindful of the amenities that each venue has to offer. Some venues may provide catering services or have partnerships with preferred vendors such as photographers or florists. Others may have limitations on décor or setup options. Understanding what each venue can provide will help you determine which one best aligns with your vision for your special day.
| Factors to Consider | Relevant Questions |
| --- | --- |
| Location and convenience | Is the location convenient for guests? What is the backdrop for photos? |
| Capacity and size | Can the venue comfortably accommodate our guest list? Are there any restrictions on guest count? |
| Amenities | What services do they offer (catering, coordination)? Any partnership with vendors? |
Choosing the Right Vendors
When planning a wedding, choosing the right vendors can make a significant difference in the overall success of the event. From the food to the photographs and music, each vendor plays a crucial role in creating a memorable day for the couple and their guests. When it comes to selecting the best caterers, photographers, and DJs, there are essential factors to consider to ensure that you're getting top-quality service and value for your money.
When it comes to selecting caterers for your wedding, it's crucial to taste their food before making any decisions. Ask for a tasting session so that you can sample their dishes and assess the quality of their cuisine.
Additionally, consider the style of service they provide – whether it's plated meals, buffet-style, or family-style dining. It's also important to discuss any special dietary requirements or menu customization options with potential caterers to ensure that they can accommodate your needs.
For photographers, reviewing their portfolios is essential. Look for photographers whose style aligns with your vision for capturing your special day. Whether you prefer traditional and posed shots or candid and artistic photos, finding a photographer whose work resonates with you is critical. Moreover, inquire about packages offered, including hours of coverage, prints or albums included, and any additional services such as engagement photo sessions.
When it comes to selecting a DJ or entertainment provider for your wedding reception, communication and versatility are key factors to consider. A great DJ should not only be able to keep the party going but also be receptive to your musical preferences and requests.
Discuss their experience in handling different types of crowds and venues as well as any specific songs or genre preferences you may have for your wedding reception. Finding a DJ who can strike a perfect balance between engaging the crowd and meeting your musical expectations will contribute greatly to an unforgettable celebration on your big day.
Creating a Detailed Timeline
Start Early and Be Realistic
The key to creating a successful wedding day timeline is to start early and be realistic about the time needed for each activity. Begin by working backwards from the time of the ceremony or reception, and allocate sufficient time for hair and makeup, getting dressed, transportation, photography sessions, cocktail hour, and any other planned activities.
Consult With Your Vendors
It is important to consult with your vendors, such as the photographers, caterers, and venue staff, when creating your wedding day timeline. They can provide valuable input on how much time they will need to set up equipment or prepare for specific events. Communicating with them also ensures that everyone is on the same page regarding timing and logistics.
Include Buffer Time
Another important tip is to include buffer time in your wedding day timeline to account for unexpected delays or last-minute changes. Build in extra time between activities or events to allow for any unforeseen issues that may arise. This will help reduce stress and prevent any schedule disruptions if things don't go exactly as planned.
By following these tips for creating a detailed wedding day timeline, you can help ensure that your special day runs smoothly and according to plan. Taking the time to carefully schedule and organize each aspect of your wedding day will allow you to relax and enjoy the celebration without worrying about any logistical hiccups.
Managing Guest Lists
When it comes to wedding planning, one of the most daunting tasks can be managing the guest list. With so many people to consider and limited space at the venue, it's important to carefully create and finalize the list of invited guests. Here are some tips to help you navigate this aspect of wedding planning.
Start Early and Set Priorities
As soon as you start planning your wedding, it's essential to begin compiling a list of potential guests. Start by making a rough draft including family members, close friends, and other essential individuals. Once you have a general idea of who you want to invite, prioritize the names based on how important their presence is to you and your partner.
Be Realistic About Numbers
It's important to be realistic about the number of guests you can accommodate at your chosen venue. Consider factors such as the size of the space, your budget, and any restrictions that may apply. Be prepared for difficult decisions and remember that it's okay if not everyone can be invited.
Communicate Clearly
Once you have finalized your guest list, it's crucial to communicate clearly with your guests. Send out invitations in a timely manner and include all necessary details such as RSVP deadlines, plus-ones policy, dress code, and any other relevant information. Additionally, be prepared for late responses or unexpected additions and have a plan in place for managing these situations without adding unnecessary stress.
DIY Wedding Planning
Planning a DIY wedding can be a great way to add personal touches and save money on your big day. One of the best ways to personalize your wedding is by incorporating do-it-yourself projects into the decor, invitations, and favors. From handmade centerpieces to custom-designed signage, DIY projects can help make your wedding unique and memorable. Additionally, taking on some tasks yourself can also help you save money on the overall cost of your wedding.
When it comes to DIY wedding planning, organization is key. Start by creating a detailed timeline for your DIY projects, setting aside specific time for crafting and assembling.
It's important to be realistic about what you can accomplish on your own, so consider enlisting friends and family to help with certain tasks. Hosting a crafting party or two can be a fun way to get loved ones involved in the wedding planning process while knocking items off your DIY to-do list.
Another tip for successful DIY wedding planning is to prioritize which elements are most important for you to personalize. Whether it's hand-lettered escort cards or homemade favors, focusing your efforts on the areas that matter most to you will ensure that you have enough time and energy to devote to those special touches. Remember, while DIY projects can add a personal touch to your wedding, it's okay to delegate some tasks or seek professional help when needed.
Dealing With Unexpected Challenges
Planning a wedding can be an exciting and joyous experience, but it's important to remember that unexpected challenges may arise. From last-minute changes to surprise issues, it's crucial for couples to be prepared to handle these unforeseen circumstances. Here are some tips on how to effectively deal with unexpected challenges during the wedding planning process:
Stay Calm and Flexible: When faced with unexpected challenges, it's important to remain calm and flexible. Keep in mind that not everything will go according to plan, and being able to adapt to changes is key.
Communication is Key: Effective communication is essential when dealing with last-minute changes or surprise issues. Whether it's with vendors, family members, or the wedding party, clear and open communication can help resolve problems quickly and efficiently.
Have a Contingency Plan: It's always wise to have a backup plan in case of unexpected challenges. Whether it's a sudden change in weather for an outdoor ceremony or a vendor cancelation, having alternative options in place can provide peace of mind.
Remember that no matter how well you plan, there may still be unexpected challenges along the way. By staying calm, communicating effectively, and having contingency plans in place, you can navigate through these hurdles with grace and ensure that your special day goes as smoothly as possible.
Conclusion
In conclusion, wedding planning can be a daunting task, but with the right tips and guidance, it can also be a rewarding and fulfilling experience. Setting a budget is crucial for ensuring that you have allocated funds for every aspect of the wedding, from the venue to the vendors. By carefully considering each factor and asking the right questions when looking for the perfect venue and vendors, you can make informed decisions that will contribute to a memorable wedding day.
Creating a detailed timeline is essential for keeping everything organized and ensuring that the wedding day runs smoothly. Managing guest lists may also present its own challenges, but by following some helpful tips, you can finalize your list and ensure that everyone important to you is included. For those looking to add personal touches and save money, DIY wedding planning can be a great option, as long as you are willing to put in the time and effort.
Finally, unexpected challenges are almost inevitable when it comes to wedding planning. Handling last-minute changes and surprise issues with grace and flexibility will ultimately contribute to a successful and enjoyable event. Remember that while planning your special day can be stressful at times, it's important to take a step back and enjoy the process. With these important tips in mind, you'll be well-equipped to plan the wedding of your dreams.
Frequently Asked Questions
What Are the First Things to Do When Planning a Wedding?
When planning a wedding, the first things to do are to set a budget, establish a rough guest list, and choose a potential date and location for the event. These initial steps will help lay the foundation for the rest of the planning process and provide a clear starting point for making further decisions.
What Are the Basics for Planning the Wedding?
The basics for planning a wedding include determining the overall vision for the event, selecting a theme or color scheme, finding and booking key vendors such as the venue, catering, photographer, and florist, and creating a timeline for important milestones like sending out invitations and arranging fittings.
In What Order Should You Plan a Wedding?
The order in which to plan a wedding typically begins with setting a budget and creating a guest list, followed by choosing a venue and locking in key vendors.
Once these foundational elements are in place, couples can move on to deciding on other important details such as their attire, music, and any extra special touches they'd like to incorporate into their big day.