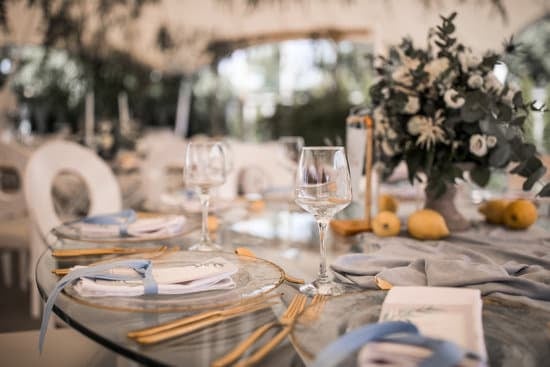 Are you considering a bohemian wedding theme for your upcoming nuptials? From its origins to incorporating nature and the boho vibe, this article will guide you through every aspect of planning a bohemian-inspired celebration. As more couples opt for non-traditional weddings, the bohemian theme has become increasingly popular for its free-spirited and eclectic charm. Whether you're envisioning an outdoor affair or a whimsical indoor setting, the bohemian wedding theme offers endless possibilities for creativity.
The term "bohemian" originated in France during the 19th century to describe individuals who maintained unconventional lifestyles. Today, a bohemian wedding theme embraces this unconventional spirit by drawing inspiration from nature, art, and individual expression. With its roots in free-spirited and carefree living, a bohemian wedding celebrates the beauty of imperfection and embraces an organic and harmonious atmosphere.
Throughout this article, we will explore various aspects of planning a bohemian wedding – from choosing the perfect venue to selecting attire and incorporating unique elements into every aspect of your celebration. Whether you're drawn to ethereal florals, flowing fabrics, or an eclectic mix of vintage décor, a bohemian wedding theme allows couples to create a personal and authentic experience that truly reflects their love story.
So let's embark on this journey together as we dive into the enchanting world of bohemian weddings.
Bohemian Wedding Decor
When it comes to creating a Bohemian wedding theme, incorporating nature and embracing the boho vibe is essential for setting the tone of the celebration. There are various ways to infuse natural elements and a free-spirited atmosphere into your wedding decor. Here are some ideas to help you achieve the perfect Bohemian ambiance for your special day:
Use natural materials: Incorporate natural materials such as wood, rattan, macrame, and jute into your decor. From wooden signage to macrame backdrops, these elements add warmth and an organic feel to the overall aesthetic.
Floral arrangements: Embrace lush and organic floral arrangements using wildflowers, pampas grass, eucalyptus, and other greenery. Consider using non-traditional vessels like vintage bottles, brass containers, or even hanging floral installations for a boho touch.
Soft textiles: Incorporate soft textiles such as lace, crochet, or vintage fabrics into your decor. Whether it's through table runners, dreamcatchers, or cozy lounge areas with bohemian rugs and pillows, these textiles add texture and a relaxed feel to the space.
Incorporating nature and embracing the boho vibe in your wedding decor is all about creating a free-spirited atmosphere that reflects your unique style as a couple. By incorporating natural materials, lush floral arrangements, and soft textiles, you can achieve the perfect Bohemian ambiance for your special day.
Choosing the Perfect Bohemian Wedding Venue
When planning a Bohemian wedding, one of the most important decisions to make is choosing the perfect venue. A Bohemian wedding venue should reflect the free-spirited and nature-inspired vibe of the theme. Here are some considerations to keep in mind when selecting the ideal location for your Bohemian celebration:
Outdoor Venues: Consider choosing an outdoor location such as a garden, forest clearing, or beach for your Bohemian wedding. Outdoor venues provide a natural and relaxed setting, perfect for embracing the Boho vibe.
Intimate Settings: Look for venues that offer intimate settings such as cozy barns, rustic cabins, or even tipis. These types of venues create a sense of closeness and warmth that align with the Bohemian spirit.
Natural Backdrops: Choose a venue with stunning natural backdrops like mountains, lakes, or meadows. The beauty of these landscapes will add an ethereal and romantic touch to your Bohemian wedding.
Additionally, consider incorporating elements such as dreamy lanterns, floral arches, and vintage rugs to enhance the Bohemian feel of your chosen venue. Ultimately, the perfect Bohemian wedding venue should capture the essence of nature's beauty while providing an intimate and whimsical ambiance for you and your guests to enjoy. Choose a location that speaks to both your personalities as a couple and the unique vision you have for your special day.
By carefully selecting a venue that aligns with the bohemian theme, you can create an unforgettable atmosphere that sets the stage for a magical celebration of love and unity.
Bohemian Wedding Attire
When it comes to a Bohemian wedding theme, the attire is an essential part of bringing the entire look together. For the bride, a Bohemian wedding dress typically features flowing silhouettes, ethereal fabrics, and intricate lace details.
Many brides opt for off-the-shoulder or boho-inspired long sleeve dresses, often with unique and whimsical embellishments like flower crowns or hair vines. For those looking for a more relaxed feel, various styles of bohemian wedding dresses are available to suit different preferences.
For the groom and groomsmen, suits made from linen or other lightweight fabrics are popular choices for a Bohemian wedding theme. Earthy tones such as tan, beige, or light gray are often chosen to complement the natural surroundings of a boho-inspired setting. Bowties or open-neck shirts and suspenders can add a touch of casual elegance to complete the groom's ensemble.
Accessorizing for Bohemian Weddings
In addition to the attire itself, accessories play a crucial role in achieving the Bohemian aesthetic. Brides may choose handmade jewelry featuring natural elements like feathers, gemstones, or floral designs. Lace shawls or vintage-inspired veils are also popular choices among boho brides. Grooms can opt for simple yet stylish accessories like leather belts and bracelets, along with casual footwear such as loafers or even ankle boots.
Bridesmaid and Groomsmen Attire</
When selecting attire for the bridal party, flowy dresses in earthy tones or mix-and-match styles are perfect for creating a cohesive yet relaxed look that aligns with the overall Bohemian theme. Groomsmen can also follow suit with relaxed suits in similar color palettes and incorporate bohemian elements into their ensembles through accessories like colorful suspenders or mismatched boutonnieres.
Unique Bohemian Wedding Invitations and Stationery
Bohemian wedding invitations and stationery play a crucial role in setting the tone for the entire wedding celebration. When it comes to creating the perfect bohemian-inspired wedding invites, there are various elements to consider. From the design and color scheme to the choice of paper and typography, every detail should reflect the free-spirited and unconventional nature of a boho wedding theme.
When selecting or designing bohemian wedding invitations, couples often opt for earthy tones such as terracotta, sage green, mustard yellow, or rust. These colors not only complement the natural surroundings typically associated with bohemian weddings but also add a touch of warmth and vibrancy to the overall aesthetic. In terms of design, incorporating floral motifs, dreamcatcher illustrations, or watercolor elements can help achieve a whimsical and organic feel that is characteristic of boho style.
Aside from the actual invitation cards, bohemian-inspired stationery items such as save-the-date cards, RSVPs, menus, programs, and seating charts also present an opportunity to infuse unique and artistic touches into the wedding theme. Embracing handcrafted or recycled paper for these stationery pieces can further enhance the rustic and eco-friendly appeal of a bohemian wedding.
In addition to visual elements, couples may also choose to include sentimental details in their invitations and stationery. Personalized wax seals featuring meaningful symbols or initials, vintage postage stamps, or hand-calligraphed envelopes can add an intimate and romantic touch that resonates with the carefree spirit of a bohemian celebration.
| Aspect | Description |
| --- | --- |
| Color Scheme | Earthy tones such as terracotta, sage green, mustard yellow |
| Design Elements | Floral motifs, dreamcatcher illustrations, watercolor elements |
| Stationery Items | Save-the-date cards, RSVPs, menus, programs, seating charts |
Incorporating Bohemian Elements in the Ceremony and Vows
A Bohemian wedding theme is all about embracing nature, free-spiritedness, and individuality. When it comes to incorporating Bohemian elements in the ceremony and vows, there are plenty of ways to infuse this unique vibe into your special day. One of the most meaningful ways to do this is by writing your own vows. Embrace the bohemian spirit by pouring your heart out with personalized vows that truly reflect your love story and journey as a couple.
Another way to incorporate Bohemian elements into your ceremony is through ritualistic practices that celebrate nature and spiritual connections. Consider including handfasting or a tree planting ceremony as part of your nuptials. Both are deeply rooted in ancient traditions, making them perfect for a Bohemian wedding. You can also opt for natural elements like feathers, crystals, or dream catchers as decorative symbols within the ceremony space.
Aside from personalizing your vows and incorporating nature-inspired rituals, you can also infuse a bohemian atmosphere through live music or poetry readings during the ceremony. Whether it's acoustic guitar melodies, soulful singing, or recitations of romantic verses, these artistic expressions add an intimate and free-spirited ambiance to the celebration.
| Idea | Description |
| --- | --- |
| Handfasting Ceremony | A ritual where the couple's hands are tied together with cords or ribbons to symbolize their unity. |
| Tree Planting Ceremony | The couple plants a sapling together as a representation of their growing love and commitment. |
| Nature-Inspired Decorations | Incorporate feathers, crystals, dream catchers, or wildflowers into the ceremonial space. |
Bohemian Wedding Food and Drink Ideas
When planning a bohemian wedding, the food and drink options should complement the laid-back and eclectic vibe of the theme. From the main course to signature cocktails, there are plenty of ways to infuse your celebration with bohemian flair.
Farm-to-Table Menu Options
Embrace the bohemian spirit by opting for a farm-to-table menu that highlights fresh, locally-sourced ingredients. Consider serving dishes with organic produce, artisanal cheeses, and free-range meats. Family-style dining or buffet service can create a communal atmosphere and allow guests to savor a variety of flavorful options.
Unique Beverage Selections
Instead of traditional wine and beer offerings, consider incorporating unique beverage selections into your bohemian wedding. Feature craft cocktails made with fresh herbs and botanicals, or provide a selection of natural wines and organic spirits. Non-alcoholic options such as kombucha mocktails or fruit-infused sparkling water can also add to the boho vibe while catering to all guests' preferences.
Rustic Dessert Stations
For a whimsical touch, set up rustic dessert stations featuring an array of sweet treats. Consider a build-your-own donut bar, gourmet s'mores station, or an assortment of mini pies and tarts. A mix of decadent desserts with natural elements like edible flowers or seasonal fruits can tie in beautifully with the bohemian aesthetic.
By incorporating these food and drink ideas into your bohemian wedding, you can create an unforgettable culinary experience that reflects the free-spirited nature of this unique theme. From farm-fresh fare to creative libations and delightful sweets, every aspect of the menu can contribute to the overall ambience of your celebration.
Music and Entertainment for a Bohemian Wedding Celebration
When planning a Bohemian wedding celebration, it is important to consider the music and entertainment that will perfectly complement the laid-back and free-spirited vibe of the theme. Music is an integral part of any wedding celebration, and for a Bohemian wedding, it's all about creating a relaxed and joyful atmosphere for guests to enjoy.
Live acoustic performances or folk bands are popular choices for Bohemian weddings, as they can set the perfect ambiance with their soulful and earthy tunes.
In addition to live music, consider incorporating other forms of entertainment that align with the Bohemian theme. For instance, you may want to set up a DIY photo booth complete with vintage props and Polaroid cameras for guests to capture fun memories.
Another idea is to arrange for activities such as tarot card readings, henna tattoo artists, or even a small craft station where guests can create their own flower crowns or dream catchers. These interactive elements can add an extra touch of whimsy and creativity to your Bohemian wedding celebration.
When it comes to dancing, create a space where guests can kick off their shoes and sway under the stars. Whether it's a cozy bonfire accompanied by acoustic guitar music or a beautifully decorated dance floor under string lights, make sure there's plenty of room for spontaneous and carefree movements.
Ultimately, the goal is to provide an unforgettable experience for everyone present at your Bohemian wedding celebration through music and entertainment that reflects the free-spirited nature of the occasion.
Bohemian Wedding Favors and Keepsakes for Guests
In conclusion, a Bohemian wedding theme offers a unique and relaxed alternative for couples looking to infuse their special day with elements of nature, free-spiritedness, and individuality. From the decor to the attire, invitations, ceremony vows, food and drink, music and entertainment, and even down to the favors and keepsakes for guests, there are endless opportunities to incorporate bohemian elements into every aspect of the celebration.
When it comes to choosing Bohemian wedding favors and keepsakes for guests, couples can get creative with items that reflect the carefree and natural vibe of the theme. From personalized succulents or wildflower seeds to handmade dream catchers or scented candles, there are plenty of options that can serve as a lovely memento of the special occasion. Couples could also consider giving out artisanal soaps, crystals or stones with positive energy properties, or custom-designed tea blends in beautiful packaging.
At the end of the day, what truly matters is that couples infuse their personalities into every aspect of their Bohemian wedding theme. By incorporating meaningful details into their favors and keepsakes for guests, they can ensure that everyone leaves with a lasting memory of the love-filled celebration. Whether it's a small token or a personalized item that reflects their journey together as a couple, these thoughtful gestures will surely be appreciated by all who attend.
Frequently Asked Questions
What Is a Bohemian Wedding Theme?
A Bohemian wedding theme is characterized by its free-spirited, eclectic, and non-traditional elements. It often includes natural and vintage elements, along with a sense of wanderlust and adventure. This theme is all about embracing individuality and incorporating personal touches that reflect the couple's unique style.
What Makes a Wedding Dress Bohemian?
A wedding dress is considered bohemian if it exudes a relaxed, romantic, and whimsical vibe. Typically, bohemian wedding dresses feature flowing silhouettes, delicate lace details, ethereal fabrics such as chiffon or tulle, and often incorporate elements from nature such as floral or botanical motifs. These dresses are designed to be comfortable and effortless, perfect for outdoor or unconventional settings.
What Is Bohemian Theme?
The Bohemian theme encompasses a carefree and unconventional approach to design and style. It draws inspiration from various sources such as nature, travel, art, and different cultures around the world.
This theme often embraces mismatched decor, vibrant colors, natural textures like macrame or wood, and an overall laid-back ambiance. Whether it's in fashion or interior design, the Bohemian theme encourages self-expression and creativity without strict rules or guidelines.