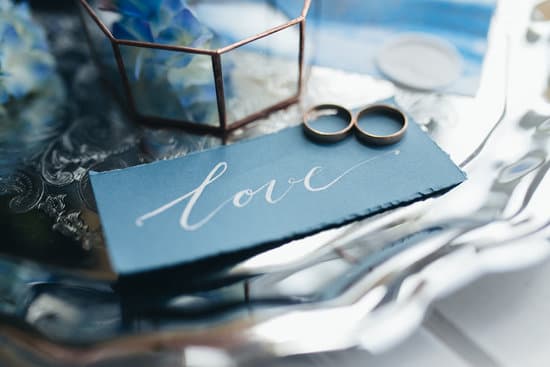 Planning a wedding can be overwhelming, but with the right tools and resources, it doesn't have to be. A wedding planning checklist printable is a valuable resource for organizing every aspect of your big day. This comprehensive guide will help you navigate through the chaos of wedding planning, ensuring that no detail is overlooked.
Setting the date and choosing a venue are just the beginning of a long list of tasks that need to be accomplished. From budgeting and guest lists to vendors and dcor, there are endless decisions to be made. A printable wedding planning checklist can provide structure and guidance as you move through each step of the planning process.
In this article, we will explore the importance of a wedding planning checklist and how it can help alleviate stress and streamline the planning process. We'll also provide tips on setting a realistic budget, narrowing down your guest list, selecting vendors, creating beautiful dcor, and organizing a seamless timeline for your special day.
Whether you're just starting your wedding planning journey or feeling overwhelmed by all the details, this guide will help you stay organized and prioritize what's truly important for your dream wedding.
Setting the Date
When it comes to setting the date for your wedding, there are several factors to consider to ensure that you choose the perfect day for your big event. Here are some key tips for choosing the ideal wedding date:
Consider the season: Think about what kind of weather you would like for your wedding day. Whether you prefer a sunny outdoor ceremony in the spring or a cozy winter wedding, the season can play a big role in determining your ideal wedding date.
Check for conflicts: Before finalizing your wedding date, be sure to check for any potential conflicts with major events, holidays, or other weddings within your circle of family and friends. You'll want to ensure that your loved ones will be available to celebrate with you on your special day.
Think about meaningful dates: Consider choosing a wedding date that holds special significance for you and your partner. This could be the anniversary of when you first met, a meaningful number, or a date that holds personal importance to both of you.
By carefully considering these factors, you can choose a wedding date that is perfect for you and your partner. Remember, the most important thing is to select a date that feels right for both of you and sets the tone for the unforgettable celebration of your love.
Budgeting Basics
Creating a realistic budget for your wedding is crucial to ensuring that you don't overspend and start your married life in debt. The first step in budgeting for your big day is to sit down with your partner and have an open and honest conversation about how much you are willing and able to spend on the wedding.
It's important to consider not only your current financial situation, but also any future financial goals you may have as a couple.
Once you have a clear understanding of how much you can spend, it's time to start breaking down the costs. Make a list of all the elements of the wedding – from the venue and catering to the dress, flowers, and photographer – and research the average costs for each in your area. This will give you a better idea of where you should allocate your funds.
It's also important to build in some wiggle room in your budget for unexpected expenses that may arise as you plan your wedding. Whether it's a last-minute alteration on the dress or additional decor items that catch your eye, having a cushion in your budget will help alleviate stress as you approach the big day. By creating a realistic budget and sticking to it, you can have the wedding of your dreams without breaking the bank.
Finding the Perfect Venue
When it comes to choosing the perfect venue for your wedding, there are several factors to consider. Here are some tips to help you make the right decision:
1. Consider your budget: Before you start looking at venues, sit down with your partner and decide on a realistic budget for the venue. Keep in mind that the cost of the venue can vary depending on the location, amenities, and time of year.
2. Think about your guest list: The size of your guest list will play a big role in determining the type of venue you need. If you have a large number of guests, you'll want to look for a venue that can accommodate everyone comfortably.
3. Visit potential venues: Once you have an idea of what you're looking for in a venue, start visiting potential options. Take note of the atmosphere, amenities, and any restrictions that may apply. Be sure to ask about availability for your desired wedding date.
Remember that finding the perfect venue is an important step in creating your dream wedding. Take your time, consider all of your options, and choose a location that speaks to both you and your partner's vision for your big day.
The Guest List
Creating the guest list for your wedding can be a daunting task, but with some strategic planning, it can be a more manageable process. The first step is to sit down with your partner and determine the total number of guests you want to invite. This will help you establish a framework for creating your list.
Once you have a rough estimate, consider dividing your guest list into categories such as immediate family, extended family, close friends, and work colleagues. This will give you a clearer picture of who you want to include in each category.
It's important to be mindful of your budget when creating your guest list. Remember that every person on your list represents an additional cost, so it's crucial to only invite those who are truly important to you. While it may be difficult to narrow down your invitees, especially when dealing with pressure from family members, remember that it is ultimately your day and you should surround yourself with the people who mean the most to you.
Another key consideration when finalizing your guest list is the capacity of your chosen venue. Some venues may have restrictions on the number of guests they can accommodate, so it's essential to know this information beforehand. Keeping these factors in mind while crafting your guest list will ensure that everyone on the list is someone meaningful to both you and your partner.
| Guest List Categories | Considerations |
| --- | --- |
| Immediate Family | Create a framework for creating the list |
| Extended Family | Be mindful of budget constraints |
| Close Friends and Colleagues | Consider venue capacity limitations |
Vendor Vetting
Once you have set the date, created a budget, and chosen the perfect venue for your wedding, it's time to start thinking about the vendors who will help bring your big day to life. Whether it's the photographer who will capture your memories, the caterer who will provide delicious food, or the florist who will create beautiful arrangements, selecting the right vendors is crucial to a successful wedding.
When researching potential vendors, start by asking for recommendations from friends and family who have recently been married. You can also attend bridal shows or search online for local vendors in your area.
Once you have a list of potential candidates, take the time to read reviews and testimonials to get an idea of their reputation and quality of service. Additionally, don't hesitate to schedule meetings with each vendor to discuss your vision for the wedding and see if they are a good fit for what you're looking for.
It's important to keep track of all communications with each vendor as well as any contracts or agreements made. This includes saving emails, noting down conversations over the phone, and keeping physical copies of any signed documents. Doing so will help ensure that there are no misunderstandings or disputes leading up to your wedding day.
| Vendor | Details |
| --- | --- |
| Photographer | Recommendations from friends and family; research online; schedule meetings |
| Caterer | Attend bridal shows; read reviews; keep track of communications |
| Florist | Ask for recommendations; check reputation and testimonials; save all communication & contracts. |
Designing the Décor
Choosing a Theme and Color Scheme
When it comes to designing the décor for your wedding, one of the first steps is to choose a theme and color scheme. Whether you're going for a rustic, bohemian, modern, or traditional look, it's important to select a theme that reflects your personal style as a couple.
Once you've decided on a theme, selecting the perfect color scheme will help tie everything together. Consider colors that complement each other and match the overall vibe you want to create.
DIY vs. Professional Decor
After deciding on a theme and color scheme, you'll need to consider whether you want to DIY your wedding décor or hire professionals. DIY projects can be a fun way to add personal touches to your special day while also saving some money. However, if DIY isn't your forte or you simply don't have the time, hiring professionals can take the stress off your shoulders and ensure that everything looks picture-perfect on the big day.
Centerpieces, Floral Arrangements, and More
Once you've made decisions about themes, colors, and who will handle the decor logistics, it's time to delve into the specifics of your wedding day atmosphere. This includes selecting centerpieces for tables, floral arrangements for both the ceremony and reception spaces, as well as any additional items such as candles, lighting fixtures, table linens, and other decorative elements.
Consider how these details will enhance your chosen theme and color palette while also creating an inviting and picturesque ambiance for both you and your guests.
The Day-of Timeline
Creating a Detailed Schedule
As the big day approaches, it's crucial to have a detailed timeline in place to ensure that everything runs smoothly. Work with your wedding planner or day-of coordinator to create a comprehensive schedule that outlines the timing of each event, from the ceremony to the reception. Consider factors such as transportation, hair and makeup appointments, photography sessions, and any cultural or religious customs that need to be incorporated into the timeline.
Communicating With Vendors and Bridal Party
Once you have finalized the day-of timeline, it's essential to communicate this schedule to all relevant parties, including vendors and the bridal party. Make sure that everyone involved in your wedding is aware of their specific roles and responsibilities at each stage of the day. This will help avoid any confusion or delays on the wedding day itself.
Building in Buffer Time
Even with a meticulously planned timeline, unexpected delays can still occur on your wedding day. To account for this, it's wise to build in some buffer time between key events. Whether it's traffic on the way to the ceremony or additional time needed for group photos, having a bit of flexibility in your schedule can help alleviate stress and ensure that you have time to enjoy every moment of your special day.
By paying careful attention to your day-of timeline and making adjustments as necessary, you can set yourself up for a smooth and stress-free wedding day. A well-organized schedule will allow you to relax and fully immerse yourself in each special moment as you celebrate your love with family and friends.
Conclusion
In conclusion, it's clear that a wedding planning checklist is an essential tool for ensuring that your big day goes off without a hitch. By following the steps outlined in this article, from setting the date to designing the décor, you can create a comprehensive plan that will help keep you organized and on track throughout the entire planning process.
One of the key benefits of using a printable wedding planning checklist is that it allows you to have all of the important details in one convenient place. Instead of trying to juggle multiple spreadsheets, emails, and documents, you can simply refer to your checklist to make sure that nothing falls through the cracks. This level of organization can help alleviate stress and allow you to focus on enjoying the journey to your special day.
Ultimately, by taking the time to carefully plan and prepare for your wedding using a printable checklist, you can set yourself up for a smooth and stress-free experience. From staying on budget to coordinating with vendors and creating a beautiful atmosphere, having a detailed plan in place will give you peace of mind so that you can relax and fully savor every moment of your wedding day.
So don't underestimate the value of a well-organized checklist – it could be the key to having the wedding of your dreams.