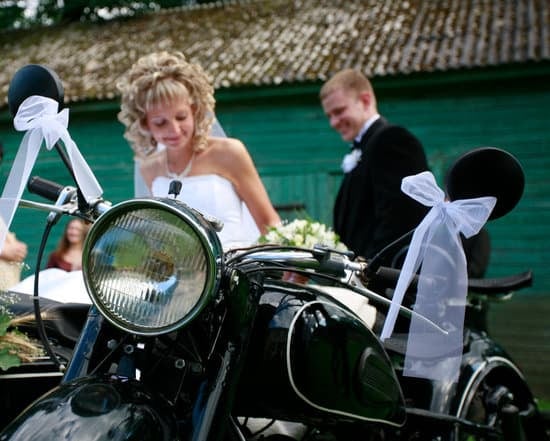 Are you looking for exciting and unique wedding reception ideas to make your special day unforgettable? From choosing the perfect venue to planning a personalized program, there are countless ways to elevate your wedding reception and create a truly memorable experience. In this article, we'll explore a variety of creative decor ideas, delicious menu options, entertainment and music ideas, as well as personalized touches and DIY inspirations to help you plan the perfect celebration.
Whether you're working with a tight budget or ready to splurge, we've got you covered with tips and inspiration for every couple. Let's dive into the world of wedding receptions and make your dream event a reality.
When it comes to planning a wedding reception, one of the first things couples consider is the venue. The right location can set the tone for the entire celebration, creating the perfect ambiance for your big day. We'll discuss how to choose the perfect venue that fits your style and budget, ensuring a beautiful backdrop for all your festivities.
Of course, no wedding reception is complete without stunning decor to add personality and charm to the space. We'll explore creative decor ideas that will elevate your reception's aesthetic and create a warm and inviting atmosphere. From floral arrangements to lighting concepts, we'll provide inspiration for every style and theme. Get ready to transform your venue into a dreamy setting that reflects your unique love story.
Choosing the Perfect Venue for Your Wedding Reception
Location is key when selecting a venue for your wedding reception. Consider whether you want a local venue or if you're open to destination options. Local venues may be more convenient for guests, but a destination wedding can add an element of adventure and create lasting memories. Additionally, think about the logistics of getting to and from the venue and whether it offers accommodations for out-of-town guests.
Capacity is another important consideration when choosing a wedding reception venue. You'll need to have a rough idea of how many guests you plan to invite in order to find a space that can comfortably accommodate everyone. It's also essential to consider the layout of the venue and how it will flow with your planned activities.
Lastly, think about the style or theme you want for your wedding reception. Do you envision an elegant ballroom affair, a rustic barn celebration, or a beachside vibe? The style of the venue should align with your overall vision for the day and enhance the atmosphere you want to create.
| Factor | Consideration |
| --- | --- |
| Location | Local vs. destination options |
| Capacity | Accommodating all guests comfortably |
| Style/Theme | Elegant ballroom, rustic barn, beachside vibe, etc. |
Creative Decor Ideas to Elevate Your Wedding Reception
When it comes to planning a wedding reception, the decor is an essential element that sets the tone and ambiance for the entire event. Creative and thoughtful decorations can elevate the space, creating a beautiful and memorable setting for the celebration. There are countless ways to incorporate unique and personalized decor ideas into your wedding reception, from stunning centerpieces to stylish signage and lighting.
One popular trend in wedding decor is incorporating natural elements such as flowers, greenery, and wooden accents to bring a touch of nature into the venue. Couples can also consider using elegant drapery, twinkling fairy lights, or even hanging installations to add a touch of whimsy and romance to their reception space. Another idea is to create personalized table settings with custom place cards, menu cards, or favors that reflect the couple's personality and style.
In addition to traditional decor elements, couples can also think outside the box by incorporating unexpected details such as vintage furniture rentals, oversized balloons, or eye-catching backdrops for photo opportunities. By mixing different textures, colors, and styles, couples can create a visually stunning and cohesive look for their wedding reception decor that will leave a lasting impression on their guests.
| Decor Idea | Description |
| --- | --- |
| Natural Elements | Incorporate flowers, greenery and wooden accents for a touch of nature. |
| Lighting Effects | Use elegant drapery, fairy lights or hanging installations for added romance. |
| Personalized Touches | Create custom place cards, menu cards or favors that reflect your personality. |
Delicious Menu Options for a Memorable Wedding Reception
When it comes to planning a memorable wedding reception, one of the key elements to consider is the menu. A delicious and well-planned menu can elevate the overall experience for you and your guests. Here are some menu options to consider for your special day:
Buffet-style meal: A buffet-style meal offers a wide variety of options for guests to choose from. This can include a mix of cuisines, such as Italian, Mexican, or Asian, to cater to different taste preferences.
Plated dinner service: For a more formal affair, a plated dinner service with multiple courses can add an elegant touch to your reception. Consider offering a choice of entrees to accommodate dietary restrictions or preferences.
Food stations: Interactive food stations can be a fun and engaging option for guests. This could include a sushi bar, carving station, or dessert bar, allowing guests to customize their dining experience.
In addition to the main courses, don't forget about appetizers and desserts. Hors d'oeuvres during cocktail hour can keep guests satisfied as they await the main meal, while a dessert table or sweet treats passed around later in the evening can provide a sweet ending to the celebration.
When designing your wedding menu, it's important to consider any dietary restrictions or food allergies that your guests may have. Offering vegetarian, vegan, or gluten-free options ensures that all attendees are able to enjoy the culinary delights at your reception.
Overall, planning a delicious and diverse menu will leave a lasting impression on your guests and contribute to the overall success of your wedding reception.
Entertainment and Music Ideas to Keep the Party Going
When it comes to wedding receptions, entertainment and music are essential components to keep the party going and ensure that guests have a great time. Whether you opt for a DJ, a live band, or other forms of entertainment, there are plenty of ideas to consider to make your reception memorable.
Hire a Live Band
One popular option for wedding receptions is hiring a live band to entertain guests throughout the evening. A talented band can provide a vibrant and interactive experience, playing a mix of music genres that cater to the diverse tastes of your guests. Whether it's jazz, pop, rock, or R&B, a live band can create an energetic atmosphere that will have everyone on the dance floor.
Interactive Entertainment
Consider incorporating interactive entertainment elements into your wedding reception to keep guests engaged and entertained. This can include hiring a magician or caricature artist to provide personalized entertainment, setting up photo booths with fun props for guests to take memorable pictures, or even organizing lawn games for outdoor receptions.
Create a Fun Playlist
If you opt for a DJ or even just background music, creating a fun playlist is crucial to keeping the party atmosphere alive. Mix in some classic hits, popular dance tracks and maybe even some sentimental songs that hold meaning for you as a couple. Encourage guests to request songs ahead of time so they can feel involved in the music selection.
Unique Wedding Reception Program Ideas
Creating a unique and memorable wedding reception program is essential for setting the tone for the celebration. One way to make your program stand out is by incorporating personalized elements that reflect your personalities and love story. Consider including fun facts about the couple, such as how they met or their favorite travel destinations, as part of the program to engage and entertain guests.
Another idea for an unforgettable wedding reception program is to incorporate interactive elements that involve the guests. This could include games, trivia about the couple, or even dance lessons to get everyone on their feet and involved in the celebration. Interactive programs not only keep guests entertained but also encourage them to feel more connected to the newlyweds and each other.
In addition to traditional reception activities like speeches and dances, consider adding unexpected surprises throughout the program to keep guests engaged and excited. Whether it's a special performance, a surprise guest appearance, or a unique photo booth experience, these unexpected additions can elevate your wedding reception from ordinary to extraordinary. By infusing creativity and personalization into your wedding reception program, you can ensure that your celebration will be a cherished memory for both you and your guests.
Personalized Touches and DIY Wedding Reception Ideas
Your wedding reception is the perfect opportunity to showcase your unique love story and personalize every aspect of the celebration. Adding personalized touches and incorporating do-it-yourself (DIY) elements can bring a special and intimate feel to your special day. Here are some creative ideas to add that personalized and DIY flair to your wedding reception:
Customized Wedding Favors: Show your appreciation to your guests with thoughtful and personalized wedding favors. Consider creating homemade treats, crafting custom candles, or designing unique keepsakes that reflect your personalities as a couple.
Handmade Decorations: Add a personal touch to your wedding reception decor by incorporating handmade elements. Consider crafting centerpieces, table numbers, or signage that reflects your style and theme. Using materials like wood, fabric, or paper can add a charming and individualized feel to the venue.
Personalized Photo Displays: Showcase your journey as a couple by creating a display of photos from milestone moments in your relationship. Consider creating a timeline collage, a photo guestbook, or an interactive photo booth for guests to enjoy.
Remember that adding personalized touches and DIY elements to your wedding reception not only adds sentimental value but also allows you to showcase your creativity as a couple. It's an opportunity to infuse every detail with meaning and make lasting memories for you and your loved ones on this momentous day.
Budget-Friendly Wedding Reception Ideas for Every Couple
Planning a wedding can quickly become expensive, but it is possible to have a beautiful and memorable reception without breaking the bank. There are many budget-friendly ideas that couples can consider for their wedding reception that are both cost-effective and stylish.
DIY Decorations
One of the best ways to save money on wedding decorations is to get creative and make your own. From simple centerpieces to personalized signage, there are countless DIY decor ideas that can add a personal touch to your reception without costing a fortune. Consider using items like mason jars, twinkle lights, and repurposed wood or crates for a rustic and budget-friendly look.
Opt for Buffet or Food Stations
Instead of a traditional plated dinner, consider having a buffet or food stations at your reception. Not only does this give guests more options, but it can also be more cost-effective than individual plated meals. Couples can also explore options such as brunch receptions or cocktail-style events which may be less expensive than a formal sit-down dinner.
Simplify the Entertainment
Entertainment is an important aspect of any wedding reception, but it doesn't have to be costly. Instead of hiring multiple performers or a live band, consider creating playlists on streaming services like Spotify or Apple Music. You could also ask friends or family members who are musically inclined to perform during the reception, saving money while still providing great entertainment for your guests.
By incorporating these budget-friendly ideas into your wedding reception plans, you can create a beautiful and memorable celebration without overspending. With careful planning and attention to detail, couples can host an unforgettable event that reflects their unique style and love for each other while staying within their budget.
Tips for Planning the Perfect Wedding Reception
In conclusion, planning the perfect wedding reception involves a combination of elements that come together to create a joyful and memorable celebration for the couple and their guests. From choosing the ideal venue and creating an inviting atmosphere with creative decor, to selecting delicious menu options and entertaining activities, every detail contributes to the overall success of the event.
It is important for couples to consider personalized touches, DIY ideas, and budget-friendly options that reflect their unique style and create a special experience for everyone in attendance.
When it comes to planning the perfect wedding reception, communication and organization are key. Couples should prioritize clear communication with vendors, planners, and other involved parties to ensure that their vision for the day is executed flawlessly. Furthermore, staying organized with timelines, checklists, and schedules can help alleviate stress and ensure that everything runs smoothly on the big day.
Ultimately, while there may be challenges along the way, the end result will be worth it as couples witness their dream wedding reception come to life. By incorporating these tips and taking advantage of the various ideas presented throughout this article, couples can look forward to an unforgettable celebration surrounded by love, laughter, and cherished memories that will last a lifetime.
Frequently Asked Questions
How Can I Make My Wedding Reception More Fun?
There are many ways to make your wedding reception more fun. Consider adding interactive elements such as a photo booth, lawn games, or a live band to keep your guests entertained.
You can also incorporate unique and personal touches, like custom cocktails or a fun theme that reflects you and your partner's personalities. Another option is to create a lively atmosphere with a dance floor and encourage everyone to get up and move.
What Should Be Done at a Wedding Reception?
A wedding reception typically includes several key components such as the first dance, toasts from family and friends, cutting the cake, and of course, dining. It's important to create an inclusive and enjoyable atmosphere for all guests, so consider including activities or entertainment that cater to different ages and interests.
Additionally, providing ample time for socializing and dancing is crucial for a successful wedding reception.
What Can You Do Instead of a Reception at a Wedding?
If you're considering something other than a traditional wedding reception, there are alternative options to explore. For example, you could have an intimate dinner party with close family and friends in lieu of a larger reception.
Alternatively, some couples choose to have a destination wedding where the ceremony itself serves as the main event and celebration, eliminating the need for a separate reception. Others opt for a casual gathering at home or at a favorite local spot as an informal way to celebrate their marriage without the formality of a traditional reception.