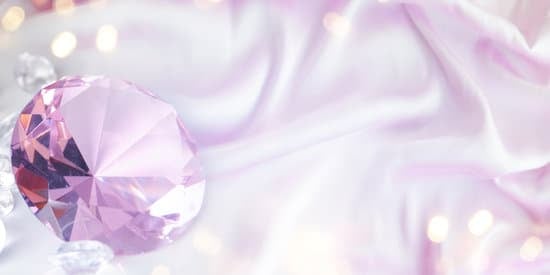 Beach wedding themes have become increasingly popular in recent years, and it's no wonder why. The idea of exchanging vows with the sand between your toes and the sound of ocean waves in the background is undeniably romantic. In this article, we will explore the beauty of beach weddings and the different themes that can be used to create a memorable celebration by the sea.
Whether you're dreaming of a tropical destination wedding or simply want to bring the coastal vibe to your local beach, there are endless possibilities for beach wedding themes. From rustic bohemian beach vibes to elegant nautical affairs, there is something for every couple looking to tie the knot with a waterfront backdrop.
With the rising interest in beach weddings, couples are seeking out unique ways to infuse their love for the sea into their special day. From decor and design elements to creative ceremony ideas and reception setups, there's no shortage of inspiration when it comes to planning a beach-themed wedding. Let's dive into the details and explore how you can make your dream beach wedding a reality.
Choosing the Perfect Beach Destination
When it comes to planning a beach wedding, one of the most important decisions to make is the choice of location. There are countless stunning beach destinations around the world that are popular for destination weddings. Some of the top choices include the pristine white sand beaches of the Caribbean, the picturesque coastal settings of Hawaii, and the breathtaking coastal landscapes of Greece. Each destination offers its own unique charm and beauty, providing an unforgettable backdrop for a wedding ceremony.
When choosing the perfect beach location for a wedding, there are several factors to consider. Accessibility is key, as you'll want your guests to be able to easily reach the destination. Consider travel time, proximity to airports, and available transportation options. Another important factor is the local marriage requirements and regulations in your chosen destination. Some locations may have specific legal requirements or restrictions for foreign couples getting married there.
In addition to accessibility and legal considerations, it's also important to think about the overall ambiance and atmosphere of the beach location. Whether you're dreaming of a secluded cove with crystal clear waters or a vibrant beachfront with lively activities, each destination offers its own unique vibe. It's essential to consider what type of setting aligns with your vision for your special day before making your final decision on a beach wedding destination.
| Beach Destination | Key Factors |
| --- | --- |
| Caribbean | Pristine white sand beaches; Accessibility; Legal requirements |
| Hawaii | Picturesque coastal settings; Travel time; Ambiance |
| Greece | Breathtaking coastal landscapes; Proximity to airports; Atmosphere |
Coastal Decor and Design
Color Schemes
When it comes to creating a beach-inspired wedding theme, color schemes play a crucial role in setting the tone for the event. Soft pastel shades like aqua, seafoam green, and pale pink can evoke a sense of tranquility and romance, while bold and vibrant hues such as coral, turquoise, and sunny yellow can bring a fun and energetic atmosphere to the celebration.
Consider incorporating neutral tones like ivory, beige, and sand to balance out the color palette and create a cohesive look.
Floral Arrangements
Incorporating natural elements like fresh flowers into the decor is essential for creating a beach wedding ambiance. Opt for blooms that are reminiscent of coastal landscapes, such as tropical orchids, delicate hibiscus flowers, and lush greenery. Seashells, driftwood, and starfish can be used as unique accents to complement floral arrangements and add an extra touch of seaside charm.
Decor Details
To bring the beauty of the beach indoors, consider incorporating decor details that capture the essence of coastal living. Elements like woven rope accents, weathered wood furniture pieces, and gauzy fabric draping can infuse a sense of laid-back luxury into the wedding design. Incorporating nautical touches such as anchor motifs or boat oars can add a whimsical yet sophisticated touch to the overall decor scheme.
By carefully selecting color schemes, floral arrangements, and decor details that capture the essence of coastal living, couples can create a beautiful beach-inspired wedding theme that will leave a lasting impression on their guests.
Beach Wedding Attire
When it comes to choosing the right attire for a beach wedding, the goal is to strike a balance between looking stylish and feeling comfortable in a warm, outdoor setting. For the bride, lightweight and flowy fabrics such as chiffon, organza, or lace are popular choices for beach wedding dresses.
These fabrics are breathable and provide an ethereal look that complements the beach setting. Consider opting for a simple silhouette with minimal embellishments to avoid weighing down the dress and making it difficult to move around in the sand.
Grooms have various options when it comes to beach wedding attire, ranging from casual linen suits to dressy guayabera shirts paired with white or khaki trousers. Light-colored suits or separates work well for beach weddings, as they reflect sunlight and keep the wearer cool. To tie the look together, consider incorporating nautical-themed accessories such as anchor cufflinks or a seashell boutonniere.
For the wedding party and guests, it's essential to choose lightweight and breathable fabrics that are appropriate for a beach setting. Women can opt for maxi dresses in soft pastel hues or tropical prints, while men can lean towards linen shirts paired with dress shorts. It's also important to take footwear into account – sandals or espadrilles are popular choices for both men and women because they're comfortable and easy to wear on sand.
| Attire Type | Recommended Fabrics |
| --- | --- |
| Bride | Chiffon, Organza, Lace |
| Groom | Linen, Seersucker, Cotton |
| Wedding Party/Guests | Cotton Blends, Lightweight Knits |
Beach-Inspired Ceremony
When planning a beach wedding, the ceremony is often the focal point of the entire event. A beach-inspired ceremony can be incredibly romantic and memorable, with the natural beauty of the seaside serving as a stunning backdrop for the exchange of vows. Here are some suggestions for creating a unique and unforgettable beach wedding ceremony:
1. Beach-Themed Vows: Consider writing your own vows that are inspired by the ocean, nature, and the tranquility of the beach. Incorporate meaningful anecdotes and promises that hold significance within the context of your relationship.
2. Seaside Readings: Choose readings or poems that speak to love, romance, and the natural elements found at the beach. Consider passages from literature or classic love stories that resonate with you as a couple.
3. Rituals: Embrace beach-themed rituals such as a sand ceremony, where couples symbolically blend two different colored sands into one container to represent their unity. Alternatively, consider a shell blessing ritual where guests pass around seashells and offer well wishes or blessings for the couple.
By incorporating these elements into your beach wedding ceremony, you can create an atmosphere that reflects your love for each other while celebrating the beauty of your chosen coastal setting. Remember to check with local authorities for any permits required for hosting ceremonies on public beaches and always have contingency plans in place in case of inclement weather.
Beach Wedding Reception Ideas
When it comes to beach wedding reception ideas, the options are endless for creating a memorable and unique celebration. From beachfront venues to outdoor setups, there are many ways to bring the beauty of the coastal setting into the reception festivities.
Beachfront Venues
One of the most popular and picturesque options for a beach wedding reception is to choose a venue that is right on the sand. Whether it's a resort with a private beach area, a beach club, or a waterfront hotel, these venues offer stunning views and an authentic coastal ambiance for the reception.
Outdoor Setups
For couples looking for a more laid-back and relaxed atmosphere, an outdoor setup on the beach itself can create a magical setting for the wedding reception. Tents, canopies, or even open-air seating arrangements can be arranged directly on the sand, allowing guests to enjoy the natural beauty of the seaside while celebrating.
Beach-Themed Menu Options and Signature Cocktails
When planning a beach wedding reception, incorporating menu options and signature cocktails with coastal flavors can enhance the overall theme. Fresh seafood selections, tropical fruits, and refreshing beverages can all contribute to creating a culinary experience that complements the seaside surroundings.
From live steel drum bands to fire dancers or even just an acoustic guitarist playing in the background, entertainment at a beach wedding reception can help set the mood and keep guests entertained throughout the celebration. Incorporating elements like bonfires or sparkler send-offs can also add an extra touch of magic to end the evening by reflecting both romance and seaside ambiance.
Incorporating Nautical Elements
Beach weddings are a popular choice for couples looking to have a unique and picturesque wedding ceremony. One theme that goes hand in hand with beach weddings is the incorporation of nautical elements. By adding hints of nautical charm to the wedding decor and design, couples can elevate their beach wedding theme to create a truly memorable and cohesive event.
When incorporating nautical elements into a beach wedding, there are several ideas and DIY options to consider:
Seashells: Utilize seashells as part of the table centerpieces, place card holders, or even as part of the wedding bouquet for a whimsical touch.
Anchors and ropes: Integrate anchor motifs or rope details into the wedding invitations, signage, or even as part of the bride and groom's attire for a subtle nautical vibe.
Nautical colors: Choose a color palette inspired by the sea, such as navy blue, white, and touches of red or gold for an elegant maritime feel.
By carefully selecting nautical elements that complement the beach setting, couples can effortlessly tie in this theme into their overall wedding decor and design. Whether it's through small details or larger statement pieces, incorporating nautical elements can add depth and character to a beach wedding, creating a truly enchanting atmosphere for both the couple and their guests.
Planning Tips for a Beach Wedding
Planning a beach wedding requires careful consideration and attention to detail in order to ensure that everything goes smoothly on the big day. One of the most important factors to keep in mind when planning a beach wedding is the weather.
While a sunny, clear day may be ideal, it's important to have a backup plan in case of rain or inclement weather. Consider renting a tent or choosing a venue with indoor options to accommodate any unexpected changes in the weather.
Another essential aspect of planning a beach wedding is obtaining the necessary permits and permissions for your chosen location. Many beaches require permits for events such as weddings, so be sure to research and secure any permits needed well in advance. It's also important to consider the logistics of getting guests, vendors, and equipment to and from the beach location. Providing clear directions and transportation options for guests can help ensure that everyone arrives on time and safely.
When working with vendors for a beach wedding, communication is key. Be sure to discuss any specific requirements or challenges that come with having an event on the beach, such as setup limitations, electrical needs, and accessibility.
Creating a detailed timeline for the wedding day can also help keep things running smoothly and ensure that all aspects of the event are coordinated effectively. With thorough planning and attention to detail, a beach wedding can be a beautiful and memorable experience for both the couple and their guests.
Conclusion
In conclusion, a beach wedding theme offers couples the opportunity to exchange their vows in a stunning and unforgettable setting. The beauty of the beach, coupled with the various themes and design elements that can be incorporated, makes it a popular choice for many engaged couples. Whether it's a tropical destination or a local coastal celebration, the beach provides a romantic backdrop for weddings of all sizes.
When considering a beach wedding, it's important to choose the perfect destination that aligns with your vision and accommodates your guests. From there, exploring coastal decor and design, selecting appropriate attire, and planning a unique ceremony and reception are all essential aspects of bringing your beach wedding theme to life. By incorporating nautical elements and following practical planning tips, couples can ensure that their beach wedding is both beautiful and seamless.
Overall, a beach wedding theme allows for creativity and personalization while offering an unparalleled natural backdrop. As more couples embrace the idea of tying the knot by the sea, there are endless resources available to inspire and assist with planning this type of celebration. Whether it's through online research or consulting with experienced wedding professionals, embarking on the journey towards a beach wedding can be an exciting venture full of promise and romance.
Frequently Asked Questions
What Is the Best Motif for Beach Wedding?
The best motif for a beach wedding is one that captures the essence of the seaside environment. This could be represented through motifs such as seashells, starfish, sand dollars, or even nautical elements like anchors and ropes. These motifs can be incorporated into decorations, invitations, and even attire to create a cohesive beach wedding theme.
How Do You Make a Beach Wedding Unique?
Making a beach wedding unique can be achieved by incorporating personal touches and unexpected elements. This could include having a sunset ceremony, arranging for beach games or activities for guests, or opting for non-traditional beach wedding attire. Additionally, adding in local traditions or cultural aspects of the beach location can also make the wedding uniquely memorable.
Can You Have a Beach Theme Wedding Not at the Beach?
It is possible to have a beach-themed wedding even if it's not actually held at the beach. This can be accomplished by incorporating beach-inspired elements into the decor and overall vibe of the event.
For example, using a color palette reminiscent of the ocean or integrating seashells and driftwood into centerpieces can help create a beachy atmosphere no matter where the wedding takes place. Ultimately, it's about evoking the feeling of being at a beach without actually being there.