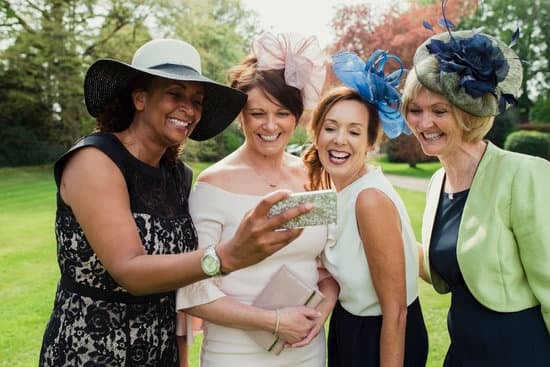 Rustic wedding themes have become increasingly popular in recent years, with their charming, earthy aesthetic and relaxed atmosphere. This timeless yet trendy theme is perfect for couples looking to tie the knot in a setting that exudes warmth and natural beauty. From the venue to the decor to the attire, rustic weddings offer endless opportunities for creativity and personalization.
When it comes to planning a rustic wedding, one of the first decisions to be made is choosing the perfect venue. Whether it's a cozy barn, a picturesque vineyard, or a scenic outdoor space, the venue sets the stage for the entire wedding experience. Once the venue is selected, attention turns to decor ideas, color palettes, DIY projects, attire, and incorporating nature into every aspect of the celebration.
In this article series, we will explore everything you need to know about planning a rustic wedding. From selecting the right color palette to creative DIY projects to incorporating nature into your special day, we've got you covered. Let's dive into the world of rustic weddings and discover how you can plan your perfect celebration with charm and elegance.
Choosing the Perfect Rustic Wedding Venue
When it comes to planning a rustic wedding, the venue sets the tone for the entire event. Here are some factors to consider when choosing the perfect rustic wedding venue:
Location: Look for venues that are surrounded by natural beauty such as barns, farms, vineyards, or outdoor gardens.
Size: Consider the number of guests you plan to invite and ensure that the venue can comfortably accommodate everyone.
Aesthetic: Pay attention to the overall look and feel of the venue. Rustic venues often feature exposed wood, stone, and other natural elements that add to the charm of a rustic wedding.
To help you in your search, here are some popular rustic wedding venues that you might want to consider:
The Barn at Timber Creek
Willow Ridge Manor
The Farm at Dover
Redwood Ridge Estate
Keep in mind that availability and pricing vary depending on location and season, so be sure to schedule visits to potential venues as early as possible to secure your ideal rustic wedding location.
Rustic Wedding Decor Ideas
When it comes to planning a rustic wedding, the decor plays a crucial role in creating the perfect atmosphere for your special day. The key to achieving a rustic-themed wedding is to incorporate natural elements and vintage touches that exude warmth and charm. From the ceremony and reception space to the small details, there are plenty of creative ideas to consider when it comes to rustic wedding decor.
One popular trend in rustic wedding decor is the use of wooden elements such as farm tables, cross-back chairs, and wooden signs. These natural elements add a sense of authenticity and organic beauty to the overall aesthetic of the wedding. In addition, incorporating soft linens, burlap accents, and lace details can further enhance the rustic ambiance.
Another important aspect of rustic wedding decor is choosing the right floral arrangements. Wildflowers, baby's breath, and other locally sourced blooms can add a touch of whimsy and natural elegance to the setting. Consider using mason jars, vintage vases, or wooden crates as unique containers for your floral arrangements.
In terms of lighting, consider using string lights or lanterns to create a warm and intimate atmosphere for your rustic wedding. Enhance the magical ambiance by adding candles or floating tea lights throughout the venue. These simple yet effective lighting options can elevate the overall look and feel of your rustic-themed celebration.
| Rustic Decor Element | Description |
| --- | --- |
| Wooden Elements | Farm tables, cross-back chairs, wooden signs |
| Floral Arrangements | Wildflowers, baby's breath, mason jars |
| Lighting | String lights, lanterns, candles |
Selecting the Right Color Palette for a Rustic Wedding
When it comes to planning a rustic wedding, choosing the right color palette is essential in creating the perfect ambiance for your special day. Whether you're envisioning a romantic and soft look or a more bold and vibrant feel, the colors you choose will set the tone for your entire event.
For a soft and romantic rustic wedding, consider using a color palette of blush pink, sage green, and light grey. These soothing hues will create an elegant and timeless atmosphere, perfect for a rustic chic celebration. Adding in touches of ivory or cream can further enhance this romantic look.
On the other hand, if you're looking to infuse your rustic wedding with more vibrant colors, consider using shades of deep red, navy blue, and mustard yellow. These bold colors can bring warmth and energy to your event, creating a more lively and festive feel that is still perfectly in line with a rustic theme.
No matter what color palette you choose for your rustic wedding, incorporating natural elements such as wood accents, burlap details, or fresh greenery can help tie everything together and enhance the overall rustic aesthetic.
| Romantic Rustic Color Palette | Bold Rustic Color Palette |
| --- | --- |
| Blush Pink | Deep Red |
| Sage Green | Navy Blue |
| Light Grey | Mustard Yellow |
DIY Rustic Wedding Projects
Planning a rustic wedding often involves incorporating handmade elements and do-it-yourself projects to achieve that charming, down-to-earth aesthetic. DIY projects not only add a personal touch to your special day but can also help you save on costs while showcasing your creativity and style. Here are some creative and budget-friendly rustic wedding projects to consider for your big day:
Handmade wooden signs: Add a personalized touch to your wedding décor with handmade wooden signs. Whether it's directing guests to the ceremony or pointing them in the direction of the reception, rustic wooden signs with hand-painted lettering can add a whimsical and homespun touch to your venue.
Mason jar centerpieces: Mason jars are a staple in rustic wedding décor. Get crafty by filling mason jars with wildflowers, baby's breath, or candles for charming and budget-friendly centerpieces.
Rustic photo booth: Create a fun and memorable experience for you and your guests with a DIY rustic photo booth. Gather vintage props, such as old picture frames, burlap banners, and mismatched furniture to set up a cozy photo area for capturing precious memories.
These DIY projects can not only add a personal touch to your wedding but also serve as lasting mementos of the love and effort put into creating them. With careful planning and creativity, you can infuse your rustic wedding with unique touches that reflect your individuality as a couple. Remember that the key is to have fun and enjoy the process of bringing these handmade elements to life.
Rustic Wedding Attire and Accessories
When it comes to a rustic wedding theme, the attire and accessories play a significant role in bringing the whole look together. The bride's and groom's outfits are crucial, as well as the attire for the bridal party. Here are some tips and ideas for choosing the perfect rustic wedding attire and accessories.
Bride's Attire
For the bride, a classic lace or bohemian-style wedding dress is often chosen to complement a rustic theme. Dresses with flowing silhouettes and delicate details are popular choices. Pairing the dress with natural-inspired accessories such as flower crowns, vintage jewelry, or even cowboy boots can add to the rustic charm.
Groom's Attire
For the groom, a more laid-back approach to attire is common for a rustic wedding. Instead of a formal tuxedo, many grooms opt for tailored suits in earthy tones like brown or navy, paired with casual accessories like patterned ties or bowties. Some even choose to forego a tie altogether for a more relaxed look.
Bridal Party Attire
When it comes to the bridal party, mix-and-match bridesmaid dresses in varying shades of pastel or earthy tones can create an effortlessly coordinated look that complements the rustic theme. For groomsmen, coordinating their attire with the groom while adding unique touches such as suspenders or vests can complete the overall aesthetic.
With these tips in mind, finding the perfect rustic wedding attire and accessories can help create an unforgettable and cohesive look for your special day.
Incorporating Nature Into Your Rustic Wedding
When it comes to planning a rustic wedding, one of the key elements is incorporating nature into your theme. Whether you are having an outdoor or indoor wedding, there are many ways to bring the beauty of nature into your special day. From floral arrangements to natural materials, there are endless possibilities for incorporating nature into your rustic wedding.
One way to incorporate nature into your rustic wedding is through the use of natural materials in your decor. Consider using wooden accents such as tree slices for centerpieces, burlap table runners, and mason jars filled with wildflowers. You can also incorporate greenery such as eucalyptus and ferns into your floral arrangements for a fresh and natural look.
Another way to bring nature into your rustic wedding is by choosing a venue that is surrounded by natural beauty. Consider getting married in a barn, vineyard, or garden for a truly rustic experience. If an outdoor ceremony or reception is in your plans, take advantage of the natural surroundings for a picturesque backdrop for your special day.
In addition to decor and venue choices, consider incorporating other natural elements into your wedding day such as using locally sourced flowers and produce for your food and drink options. By embracing the beauty of nature in every aspect of your wedding, you can create a magical and memorable day that celebrates the great outdoors.
Rustic Wedding Food and Drink Ideas
Local and Seasonal Menu
One of the key elements of a rustic wedding is embracing the natural and organic, which can also be reflected in the food and drink offered to guests. Consider creating a menu that features locally sourced and seasonal ingredients. From farm-to-table dishes to artisanal cheeses and charcuterie boards, serving food that celebrates the flavors of the region can add a charming and authentic touch to your rustic wedding.
Outdoor Barbecue or Picnic-Style Buffet
For a more laid-back and casual approach to dining, consider hosting an outdoor barbecue or picnic-style buffet. This can include grilled meats, fresh salads, and an assortment of sides served family-style. Incorporating classic comfort foods like macaroni and cheese or cornbread can also add to the relaxed vibe of a rustic wedding. To complement this, offer refreshing drinks such as homemade lemonade or sweet tea.
Rustic Dessert Station
When it comes to desserts, create a charming rustic dessert station featuring sweets like pies, cobblers, and cookies. You can also include a s'mores station for guests to enjoy by a fire pit. Consider serving these treats on vintage platters or wooden crates to enhance the overall rustic aesthetic. Additionally, offering locally brewed craft beers or signature cocktails made with fresh ingredients can elevate the drink options at your rustic wedding celebration.
Creative Rustic Wedding Favors
When it comes to planning a rustic wedding, the favors you choose for your guests can add the perfect finishing touch to the overall theme. Creative rustic wedding favors can be a fun way to show appreciation for your guests and give them something to remember your special day by. There are plenty of charming and unique ideas that will fit perfectly with the rustic theme of your wedding.
One popular option for rustic wedding favors is to give out small potted plants or succulents. These not only add a natural and earthy element to your wedding décor, but they also serve as a lasting reminder of your big day. You can even personalize the pots or containers with your names and wedding date for an extra special touch.
Another creative idea is to provide guests with homemade jams, honey, or preserves. These delicious treats are not only practical but also bring a cozy, country feel to your wedding.
If you're looking for something more personalized, consider giving out custom wooden coasters, engraved with your initials or a meaningful quote. This makes for a practical and thoughtful favor that guests can use in their own homes long after the wedding has ended.
Additionally, handmade candles in mason jars or burlap bags are another charming option that aligns perfectly with the aesthetic of a rustic wedding. Whatever you choose, be sure it reflects the charm and warmth of your special day.
Conclusion
In conclusion, planning a rustic wedding can be a wonderful and unique experience that allows you to incorporate nature, DIY projects, and personalized touches into your special day. When choosing a venue, consider outdoor locations such as charming barns, vineyards, or gardens to create the perfect rustic backdrop for your celebration. Selecting the right color palette is essential for setting the tone of your event, whether you opt for earthy tones or soft pastels to complement your rustic theme.
When it comes to decor, think about incorporating natural elements like wood, burlap, and wildflowers to add a rustic charm to your ceremony and reception. DIY projects can also add a personal touch to your wedding, from handmade signage to unique centerpieces created by you and your partner. Additionally, be sure to carefully select attire and accessories that complement the overall rustic theme of your wedding.
Another important aspect of planning a rustic wedding is incorporating nature into the details. Whether it's using locally sourced flowers for decor or serving farm-to-table cuisine at your reception, embracing the beauty of the outdoors can truly enhance the overall atmosphere of your special day.
Finally, don't forget to show appreciation to your guests with creative rustic wedding favors that reflect the charm and warmth of your celebration. By carefully considering these tips and ideas, you can plan the perfect rustic wedding that captures the romance and natural beauty of this timeless theme.
Frequently Asked Questions
What Is a Rustic Theme for a Wedding?
A rustic theme for a wedding is characterized by its natural, organic, and earthy elements. This can include using materials such as wood, burlap, and lace in the decor, as well as incorporating wildflowers or other natural elements into the design.
The overall atmosphere of a rustic wedding is relaxed, cozy, and often set outdoors or in a barn or farm setting.
How Do I Make My Wedding Look Rustic?
To make your wedding look rustic, you can start by choosing a venue that fits the theme – such as a barn, farm, vineyard, or outdoor space. Incorporate natural elements into the decor like wooden signs, mason jars, wildflowers, and burlap table runners.
For the color palette, consider earthy tones like browns, greens, and neutrals. Adding personal touches like handmade crafts or DIY projects can also enhance the rustic vibe of the wedding.
How Do You Dress for a Rustic Wedding?
When dressing for a rustic wedding as a guest, consider wearing attire that is casual yet elegant. For women, this could be a flowy sundress paired with boots or sandals and natural makeup. Men could opt for khakis or dark-colored jeans with a button-down shirt and possibly even suspenders for added country charm.
It's important to keep in mind the venue's potential outdoor setting and choose appropriate footwear that can withstand walking on grass or uneven terrain. Overall, aim for an outfit that reflects the relaxed and down-to-earth feel of the rustic theme while still looking polished for the occasion.