Are you attending a summer wedding and wondering what to wear? Finding the perfect outfit for a summer wedding can be a daunting task, especially with the various dress codes and style options to consider. Whether you're the bride, groom, bridesmaid, groomsman, or guest, it's essential to dress appropriately for the occasion while still being comfortable in the warm weather.
As the sun shines bright and the flowers bloom, summer weddings offer a beautiful backdrop for celebrating love and commitment. The season calls for light and breezy attire that complements the joyful atmosphere of the event. In this article, we'll cover everything you need to know about dressing for a summer wedding, from understanding dress codes and picking the right outfit to choosing accessories that elevate your look.
From deciphering dress codes to finding the perfect footwear for indoor and outdoor venues, we've got you covered with fashion tips for both men and women. Plus, we'll share some hair and makeup ideas to help you stay fresh and stylish throughout the celebration. Join us as we set the scene for a stylish summer wedding look that will make heads turn on your special day.
Deciphering the Dress Code
When it comes to attending a summer wedding, understanding the dress code specified on the invitation is crucial. Whether it's a formal black-tie affair or a more casual beach wedding, deciphering the dress code will help you narrow down your outfit options and ensure that you are dressed appropriately for the occasion.
Below is a guide to help you understand some common dress codes for summer weddings:
Black-Tie: For black-tie weddings, men should opt for a tuxedo or a dark suit with a tie, while women can choose an elegant floor-length gown or a sophisticated cocktail dress.
Semi-Formal: For semi-formal events, men can wear a suit and tie or opt for a dressy shirt and trousers, while women have the flexibility to choose from knee-length dresses, chic jumpsuits, or dressy separates.
Casual: Casual summer weddings allow for more relaxed attire. Men can go for light-colored suits or dress shirts paired with chinos or linen pants. Women have the option to wear sundresses, flowy maxi dresses, or stylish separates such as skirts and blouses.
Understanding the specific requirements of the dress code will ensure that you are dressed in line with the couple's vision for their special day. If in doubt about what to wear for the summer wedding, don't hesitate to reach out to the bride or groom for clarification before making your fashion choices.
Men's Fashion
When it comes to attending a summer wedding, the attire for men can sometimes be less clear than for women. However, there are still some key fashion tips and guidelines to keep in mind in order to look stylish and appropriate for the occasion.
One popular option for a summer wedding is a light-colored suit, such as khaki or light gray, which can help keep you cool while still looking elegant and polished. For a more casual wedding, consider pairing dress pants with a stylish linen shirt for a relaxed yet put-together look.
If the invitation specifies formal or black-tie attire, opt for a classic tuxedo in a lightweight fabric such as cotton or seersucker. To add a touch of personality to your outfit, consider incorporating subtle patterns or pastel colors into your accessories, such as your tie or pocket square. This can help you stand out from the crowd while still adhering to the dress code.
Another important consideration when dressing for a summer wedding is the choice of footwear. For outdoor venues or beach weddings, breathable loafers or dressy sandals are appropriate choices. For indoor weddings, classic leather dress shoes are always a safe bet. Regardless of the type of shoe you choose, make sure they are well-polished and in good condition.
Overall, the key to dressing for a summer wedding as a man is finding the right balance between staying cool and comfortable while also looking stylish and sophisticated. Keep in mind the venue and dress code when selecting your outfit to ensure that you strike the perfect sartorial note.
| Category | Recommendations |
| --- | --- |
| Suits | Opt for light-colored suits such as khaki or light gray; Consider classic cotton tuxedos for formal events |
| Shirts | Pair dress pants with breathable linen shirts; Add personality with subtle patterns and pastel colors |
| Footwear | Breathable loafers or dressy sandals for outdoor venues; Classic leather shoes for indoor weddings |
Women's Fashion
When it comes to attending a summer wedding, women have plenty of stylish options to choose from. Whether the dress code calls for casual chic or formal elegance, finding the perfect outfit for a summer wedding can be both fun and exciting. From flowy floral dresses to sophisticated jumpsuits, here are some fashion tips for women on what to wear to a summer wedding.
Dresses
For a more traditional approach, opting for an elegant dress is always a safe bet for a summer wedding. Look for lightweight fabrics such as chiffon, organza, or silk that will keep you cool and comfortable during the warm weather. Consider bright and cheerful colors like pastel pinks, sky blues, or lavender tones. Floral prints are also popular choices for a summertime wedding, adding a whimsical and feminine touch to your ensemble.
Jumpsuits
For those who want to break away from the traditional dress attire, choosing a chic jumpsuit can make a bold fashion statement at a summer wedding. A jumpsuit with wide-leg pants in a solid color or with minimal prints can create an effortlessly sophisticated look. Pair it with statement earrings and strappy heels to elevate the overall style of your outfit.
Accessories
Accessorizing your outfit is key to completing your summer wedding look. Consider adding dainty jewelry pieces such as stackable bracelets or layered necklaces for an elegant touch. A small clutch or handbag in complementing hues can also add a polished finish to your ensemble. And don't forget about headwear – whether it's a wide-brimmed hat for an outdoor garden ceremony or a delicate hairpiece adorned with flowers, the right accessory can tie your whole look together.
With these fashion tips in mind, you'll be ready to make the perfect style statement at any summer wedding you attend while feeling comfortable and confident in your outfit choice.
Accessories
When accessorizing for a summer wedding, it's important to consider the venue and dress code. For outdoor weddings, opt for hats and sunglasses that not only complement your outfit but also provide practical sun protection. Choosing accessories that match the color scheme of your outfit is another essential tip to keep in mind. Coordinating your accessories with your attire shows attention to detail and creates a polished overall look.
Lastly, don't underestimate the power of well-chosen footwear as an accessory. For both men and women, finding the right shoes can bring the entire look together. Women may opt for strappy sandals or wedges for outdoor venues and elegant heels for indoor events. Men can choose between loafers or dress shoes that complement their suit or ensemble.
Accessories
Summer Wedding
Statement earrings
Dress codes
Delicate necklaces
Hats and sunglasses
Loafers & dress shoes (men) Suitable footwear
Footwear
When it comes to attending a summer wedding, choosing the right footwear is essential for both comfort and style. Whether the wedding is held at an outdoor garden or an indoor venue, there are a few key considerations for finding the perfect shoes for the occasion. Here are some tips on what to wear for a summer wedding:
Sandals: For outdoor weddings, especially those held in a beach or garden setting, sandals are a popular and practical choice. Opt for dressy sandals with minimal embellishments that can easily transition from the ceremony to the reception without sacrificing style.
Wedges: If you want to add height without sacrificing stability, wedges are a great option for outdoor weddings. Look for wedges in neutral tones that won't sink into grass or sand, and consider styles with espadrille details for a summery touch.
Block Heels: For indoor venues, block heels are a comfortable yet stylish choice for summer weddings. Choose a pair in a complementary color to your outfit and consider opting for slingback or ankle strap styles for added support while dancing.
Ultimately, the key to finding the right footwear for a summer wedding is to strike a balance between style and practicality. Regardless of whether you opt for sandals, wedges, or block heels, choosing shoes that you can comfortably wear throughout the day and night will ensure that you can enjoy the celebration without any discomfort.
Hair and Makeup
Summer weddings are a beautiful opportunity to showcase your personal style while also adhering to the summer weather. When it comes to hair and makeup, it's essential to consider the heat and potential humidity that often accompanies this season. Whether you're a bridesmaid, a guest, or the bride herself, these summer-proof beauty tips will ensure that you look flawless throughout the celebration.
Opt for Lightweight Formulas
During the summer, heavy makeup can feel uncomfortable and may not last as long. Opt for lightweight formulas such as tinted moisturizers or BB creams instead of full-coverage foundations. These products will give you a natural-looking base while allowing your skin to breathe in the warm temperatures. Additionally, consider using cream-based products for blush and highlighter as they tend to blend seamlessly into the skin without looking cakey.
Long-Lasting Hairstyles
With rising temperatures, it's crucial to choose hairstyles that will withstand the heat and humidity of a summer wedding. Consider elegant updos like a sleek bun or braided chignon for a timeless and sophisticated look. If you prefer wearing your hair down, use styling products specifically designed to combat frizz and hold curls or waves in place throughout the day.
Sweat-Proof Makeup Techniques
To ensure your makeup stays put during a summer wedding, it's essential to employ sweat-proof techniques. After applying your makeup, set it with a translucent powder to lock everything in place. Additionally, consider using a setting spray with a dewy finish to give your skin a natural glow while ensuring your makeup remains intact throughout the event. And don't forget to keep blotting papers on hand for quick touch-ups if needed.
By following these hair and makeup tips, you can confidently attend a summer wedding knowing that you'll not only look stunning but also be prepared for whatever weather comes your way.
Plus One
When attending a summer wedding as a plus one, it's important to choose an outfit that not only complements your partner's look but also adheres to the dress code specified on the invitation. Whether you're accompanying your significant other to a casual beach wedding or a formal indoor affair, there are several considerations to keep in mind when selecting your ensemble.
For men, a tailored suit in a light color such as beige, light grey, or soft pastels can be the perfect choice for a formal summer wedding. Pair it with a crisp white shirt and add a pop of color with a vibrant tie or pocket square.
For more relaxed and outdoor settings, consider opting for linen pants paired with a well-fitted dress shirt or polo shirt. Top off the look with some stylish loafers or dressy sandals depending on the venue.
Women have numerous options when it comes to dressing for a summer wedding as a plus one. A flirty floral maxi dress or a chic cocktail dress in lightweight fabric can be ideal choices for both indoor and outdoor ceremonies.
If you prefer separates, consider pairing an elegant blouse with tailored trousers or a midi skirt for an effortlessly chic look. Jumpsuits are also gaining popularity as an alternative to dresses and can make a fashionable statement at any summer wedding.
As always, it's essential to pay attention to the specific dress code mentioned on the invitation and ensure that your outfit not only reflects your personal style but also aligns with the formality of the event. By keeping these tips in mind, you can confidently show up as the best-dressed plus one at any summer wedding.
Conclusion
In conclusion, attending a summer wedding is a delightful experience that allows guests to have fun with fashion while adhering to the event's dress code. Deciphering the invitation and understanding the suggested attire is essential in order to make a lasting impression as a well-dressed guest. For men, light suits and stylish linen shirts are excellent options, while women can opt for elegant dresses or chic jumpsuits in summery colors and fabrics.
Accessories play a crucial role in elevating an outfit for a summer wedding. Whether it's statement jewelry, a stylish hat, or a colorful clutch, these additions can enhance your overall look and add personality to your ensemble. Additionally, finding the right footwear for both indoor and outdoor venues is important for comfort and style.
When it comes to hair and makeup, it's important to choose products and styles that will withstand the summer heat. Opt for lightweight and waterproof makeup products, as well as hairstyles that will stay intact throughout the day.
Lastly, when attending with a date or partner, coordinate your outfits to complement each other without being too matchy-matchy. By following these dos and don'ts for a stylish summer wedding look, you can be sure to stand out for all the right reasons on the special day.
Frequently Asked Questions
What Should Guests Wear to a Summer Wedding?
Guests should wear light and airy clothing to a summer wedding, such as a flowy sundress or linen suit. It's important to consider the location of the wedding, whether it's indoors or outdoors, and choose appropriate attire that is comfortable for the warmer temperatures.
Can You Wear Bright Colors to Summer Wedding?
Bright colors can be a great choice for a summer wedding, as they can complement the vibrant and cheerful atmosphere of the season. However, it's important to consider the formality of the event and avoid wearing anything too flashy that might overshadow the bride or groom.
Is It Okay to Wear Dark Colors to a Summer Wedding?
While dark colors are traditionally associated with more formal events, they can still be worn to a summer wedding if done tastefully. Opt for lighter fabrics in dark hues, such as a navy blue chiffon dress or charcoal gray suit, to strike a balance between elegance and seasonal appropriateness.
Just be mindful of not appearing overly somber in comparison to the joyful occasion.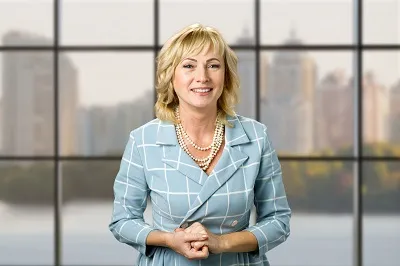 I have been involved in marriages for over 20 years helping couples and singles understand more about them.