On the day of your wedding, it's important to start off on the right foot with a stress-free morning. From getting ready to saying "I do" and celebrating as a newlywed couple, there are numerous activities to consider to ensure everything runs smoothly. In this article, we'll provide you with some helpful tips and ideas for what to do on the day of your wedding.
First and foremost, the morning of your wedding should be as stress-free as possible. We'll offer valuable advice on how to make that happen – from managing your time effectively to staying calm amidst the excitement and nerves. You'll also find helpful suggestions for welcoming some pampering time into your morning routine through spa appointments or DIY self-care, as well as tips for enjoying a scrumptious breakfast with your wedding party.
Our article will guide you through the various stages of preparation, including putting on and caring for your wedding gown, working with photographers and videographers, and ensuring that all details are finalized for the reception. Whether you're seeking advice on combating nervousness before taking those life-changing steps down the aisle or simply aiming to enjoy every moment of this special day, we've got useful insights to share.
Breakfast of Champions
On the morning of your wedding, it's important to start the day with a nutritious and enjoyable meal. Preparing and enjoying a meal with your wedding party can set the tone for the rest of the day. Here are some tips for making this part of your day as stress-free as possible.
Plan Ahead
Before the big day, take some time to plan what you'll be eating for breakfast. Consider ordering in from a favorite local restaurant or having a potluck-style meal where everyone contributes something. Make sure to accommodate any dietary restrictions or preferences among your wedding party.
Keep It Light
While it's important to eat something substantial to fuel you through the day, try to keep breakfast on the lighter side. Heavy, greasy foods can weigh you down and make you feel sluggish. Opt for a balanced meal that includes protein, healthy fats, and complex carbohydrates to keep your energy levels up without feeling too full.
Enjoy Each Other's Company
Use this time to relax and enjoy being surrounded by your closest friends and family members before things get busy. Take the opportunity to share stories, reminisce about special moments, and simply soak in the excitement of the day ahead. Having a positive and joyful breakfast experience with your wedding party can help set a happy and relaxed tone for the rest of your special day.
Don't forget that while planning this part of your morning routine is important, it's equally essential to be flexible if anything goes off-script. Whether you're dining at a luxurious restaurant or having a cozy meal at home, savoring this time with loved ones is what truly matters on the day of your wedding.
Pampering Time
As the day of your wedding approaches, it's important to take some time for self-care and relaxation. Many brides choose to schedule a spa appointment for the morning of their wedding, allowing them to feel pampered and rejuvenated before walking down the aisle. Whether it's a massage, facial, or manicure/pedicure, a spa appointment can help you feel calm and ready for the day ahead.
If you prefer to have a more budget-friendly approach or simply enjoy doing things yourself, consider DIY self-care on the morning of your wedding. You can create a calming atmosphere at home with essential oils, candles, and soothing music. Treat yourself to an at-home facial mask, soak in a luxurious bath, or give yourself a manicure and pedicure. Taking this time for self-care will help you relax and focus on the joy of the day.
No matter which option you choose, making time for pampering on your wedding day is essential in ensuring that you look and feel your best when you say "I do." Whether it's spending quality time at the spa or creating your own oasis at home, taking this time for yourself will set a positive tone for the rest of the day.
| Pampering Choices | Benefits |
| --- | --- |
| Spa Appointment | Professional treatments that help with relaxation and rejuvenation. |
| DIY Self-Care | Budget-friendly approach that allows you to create your own calming environment. |
The Dress
On the day of your wedding, one of the most important tasks is to properly put on and care for your wedding gown. This is a crucial step in ensuring that you look and feel your best as you walk down the aisle and throughout the rest of your special day.
Putting on Your Gown
First and foremost, make sure to have a trusted friend or family member help you put on your wedding gown. They can assist with fastening buttons, tying up corsets, or zipping up the dress to ensure a flawless look. It's also essential to allocate enough time for this process to avoid any last-minute stress.
Caring for Your Gown
It's important to handle your wedding gown with care to prevent any damage or stains. Throughout the day, be mindful of where you sit or walk to avoid dirt or tears. Additionally, consider designating a trusted individual to help lift your train when necessary in order to keep it pristine. In case of any accidents, having a small emergency kit with sewing supplies and stain removers could be extremely helpful.
Transporting and Touch-Ups
Lastly, consider how you will transport and store your gown before the ceremony. Whether you're traveling by car or need somewhere safe to hang it at the venue, make sure there are precautions in place to prevent wrinkles or damage.
Pack any necessary touch-up items, such as a handheld steamer or lint roller, so that you can easily fix any imperfections before walking down the aisle. Taking these steps will help ensure that your dress looks picture-perfect throughout your wedding day.
By following these tips for putting on and caring for your wedding gown, you can navigate this important aspect of your special day with ease and grace.
Capture the Moment
On the day of your wedding, capturing the precious moments is essential to preserving memories that will last a lifetime. Working with your photographer and videographer is an important task that requires some planning and coordination. Here are some tips to ensure you get the best possible photos and videos of your special day:
Meet with your photographer and videographer before the wedding day to discuss any specific shots or moments you want captured. This could include family portraits, candid moments, or special details of the venue.
Create a shot list for both your photographer and videographer to ensure all important moments are captured. This could include the first look, exchange of vows, first dance, and cake cutting.
Communicate with your photographer and videographer about any specific preferences or styles you may have. Whether it's a particular editing style, use of natural light, or capturing black-and-white images, make sure your vision is conveyed.
Remember that communication and planning are key when working with your photographer and videographer on your wedding day. By discussing expectations beforehand and coordinating closely with them on the day of, you can ensure that every precious moment is beautifully captured for you to cherish forever.
Saying I Do
On the day of your wedding, preparing for the ceremony and overcoming nerves is a crucial aspect of ensuring a smooth and enjoyable experience. Here are some helpful tips to help you navigate this part of your special day:
Practice mindfulness and relaxation techniques: Start your day with some meditation or deep breathing exercises to calm your nerves. This will help you stay present and focused on the true meaning of the day.
Surround yourself with loved ones: Spend time with your close friends and family members who can provide support and encouragement. Their presence can help ease any pre-ceremony jitters.
Have a "first look" moment: Consider having a private moment with your partner before the ceremony to share words of love and reassurance. This can help strengthen your bond and alleviate anxiety before walking down the aisle.
Remember that feeling nervous is completely normal, so embrace those emotions and allow yourself to fully experience the excitement of getting married. By incorporating these strategies into your wedding day, you can effectively prepare for the ceremony and conquer any nerves that may arise.
Reception Ready
On the day of your wedding, it's crucial to not only finalize all the details for the reception but also take a moment to relax and enjoy some quiet time before the festivities begin. As you prepare for this special part of your day, make sure everything is in place for a seamless transition from the ceremony to the reception.
Confirm with your wedding coordinator or venue staff that all decorations, seating arrangements, and entertainment elements are set up according to plan. This will help alleviate any last-minute stress before the party gets started.
In addition to last-minute details, take some time to soak in the moment with your partner and loved ones. Whether it's a quiet walk around the venue, a few minutes alone together, or simply taking deep breaths to calm any nerves, finding a moment of relaxation will help you fully enjoy and take in the excitement of your reception.
Remember that this is ultimately a celebration of love and commitment – so savor each moment and cherish the feelings of joy and happiness.
Once everything is finalized and in place, take some time to greet and thank your guests as they arrive at the reception. This will create a warm and welcoming atmosphere as everyone celebrates this special day with you. Additionally, consider having a designated time during the reception dedicated to capturing photos with family and friends, preserving those once-in-a-lifetime memories of your big day.
| Reception Ready: Finalizing Details | Enjoying a Moment of Relaxation |
| --- | --- |
| Finalize all reception details | Take some time for quiet moments |
| Greet and thank guests | Capture photos with loved ones |
Cheers to the New Mr and Mrs
As you and your partner celebrate the start of your new journey as Mr. and Mrs. it's important to take a moment to savor the joy and happiness of the day. Your wedding day is a once-in-a-lifetime occasion, and there are many ways to make the most of it.
Whether it's enjoying a quiet moment together, soaking in the love and support of your guests, or simply reveling in the magic of the day, remember to take time to appreciate every beautiful moment.
After all the planning and anticipation, your wedding day will pass by in a blur. Take this opportunity to truly enjoy each moment and create lasting memories with your loved ones. Whether it's stealing a private moment with your partner, sharing a dance with your parents, or laughing with friends, these small moments will become cherished memories for years to come.
As you celebrate becoming husband and wife, remember that this day is about the two of you. Take a step back from all the hustle and bustle of the day and cherish the special moments together. As you bask in the glow of newlywed bliss, make sure to take time for each other amidst all the celebrations. Remember that this is your day – so be sure to embrace every precious moment.
Frequently Asked Questions
What Do You Do the Day of the Wedding?
On the day of the wedding, people typically take care of last-minute preparations and details. This may include getting hair and makeup done, putting on the wedding attire, and making sure everything is ready at the venue. There may also be some nerves and excitement to manage as well.
What Should You Do if on Your Wedding Day?
On your wedding day, it's important to take a moment for yourself to relax and soak in the significance of the day. It's also crucial to stay organized and stick to the planned timeline to avoid any unnecessary stress. Additionally, make sure to spend time with loved ones who are there to support you.
What Do People Do the Morning of Their Wedding?
The morning of their wedding, many people participate in various rituals and traditions that hold personal or cultural significance. This could include getting ready with their wedding party, exchanging gifts or letters with their partner, or simply taking some quiet moments for reflection before the festivities begin.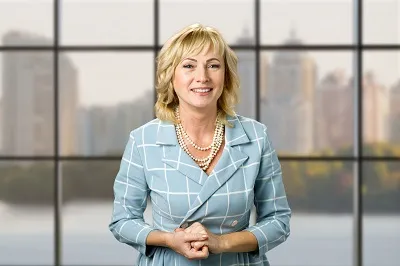 I have been involved in marriages for over 20 years helping couples and singles understand more about them.