Celebrating a 50th wedding anniversary is a momentous occasion that deserves to be honored and commemorated in a special way. It is an incredible milestone that represents the enduring love, commitment, and dedication of a couple who have spent five decades together. As such, it is essential to mark this significant achievement with meaningful and memorable activities. Many couples wonder what to do on their 50th wedding anniversary to properly celebrate this momentous event.
The significance of reaching a 50th wedding anniversary cannot be understated. It symbolizes not only the length of time spent together but also the trials overcome, the joy shared, and the love that has grown stronger over the years. It is an opportunity for couples to reflect on their journey together, appreciate all they have experienced, and look forward to many more years of happiness.
Whether it's through intimate gatherings with close family and friends or luxurious vacations spent just as a couple, there are countless ways to celebrate such an important milestone. The key is to plan unique and personalized activities that reflect the couple's relationship and bring joy and meaning to their special day. In this article, we will explore various ideas for celebrating a 50th wedding anniversary and provide tips on making it an unforgettable occasion for all involved.
Planning the Celebration
When it comes to celebrating a 50th wedding anniversary, careful planning is essential to ensure that the occasion is truly special and memorable. One of the first things to consider is whether you want to have a small intimate gathering or a larger party with family and friends.
For those who prefer an intimate celebration, consider hosting a romantic dinner at a favorite restaurant or even at home with close family members. If you opt for a larger party, think about booking a venue that has sentimental value or is meaningful to you both as a couple.
Another important aspect of planning the celebration is choosing the right date and location. Coordinate with your loved ones and close friends to ensure that everyone important can attend this momentous event. A common trend in recent years has been selecting unique locations for celebrations. For example, some couples choose to renew their vows aboard a cruise ship or celebrate in a destination location such as Hawaii or Paris.
Lastly, don't forget to plan for entertainment, food, and decorations. When planning the menu, consider including your favorite dishes from over the years or even hiring caterers that specialize in fine dining experiences. Decorate with elements that represent your journey together as a couple – whether it's displaying old photographs, using your wedding colors as part of the dcor theme, or incorporating items that have sentimental value.
| Planning Aspects | Considerations |
| --- | --- |
| Gathering Type | Small intimate vs larger party |
| Date and Location | Coordinate with loved ones; consider unique destinations |
| Entertainment and Dcor | Select menu reflects couple's favorites; decorate with sentimental items |
Anniversary Trip Ideas
Celebrating a 50th wedding anniversary is a significant milestone that warrants a special and memorable celebration. One of the ways to commemorate this achievement is by planning an unforgettable anniversary trip. Whether it's a romantic getaway for just the two of you or an adventure with family and friends, there are countless options to consider.
Romantic Destinations
For those looking to spend their 50th wedding anniversary in a romantic setting, there are several destinations to choose from. Consider traveling to picturesque locales such as Paris, Venice, or Santorini for a truly romantic experience. These cities offer stunning scenery, delectable cuisine, and charming accommodations that are perfect for celebrating such a momentous occasion.
Local and International Options
Not everyone wants to travel long distances for their anniversary celebration. For those who prefer something closer to home, there are plenty of local options to consider as well.
A weekend getaway to a cozy bed & breakfast or a scenic drive through wine country can be just as special as an international trip. Alternatively, if you're looking for international travel but want to stay closer to home, destinations such as Mexico or the Caribbean offer beautiful beaches and luxurious resorts for a relaxing anniversary escape.
No matter what destination you choose for your 50th wedding anniversary trip, the most important thing is that it provides an opportunity for you and your partner to create new memories together and strengthen the bond that has kept you together for fifty years.
Renewing Vows
The 50th wedding anniversary is a monumental occasion, signifying half a century of love, commitment, and partnership. For many couples, this milestone calls for a meaningful and memorable celebration to honor their enduring bond. One popular way to commemorate such a special event is by renewing vows. Renewing wedding vows on the 50th anniversary allows couples to recommit themselves to each other and celebrate the journey they have shared together.
Concept of Renewing Vows
Renewing vows is a symbolic gesture that reaffirms the love and commitment between spouses. It is an opportunity for couples to reflect on the years they have spent together and express their ongoing devotion to each other. The ceremony can be customized to fit the couple's preferences, whether they choose to exchange new vows or recite their original wedding vows once more.
Planning and Execution
When planning a vow renewal ceremony for the 50th anniversary, there are several factors to consider, such as venue, officiant, readings, and music. Couples may opt for an intimate gathering with close family and friends in a meaningful location, or they may decide to host a larger event with a formal ceremony and reception. Whether it's a simple backyard ceremony or an extravagant affair, careful planning can ensure that the vow renewal is both heartfelt and memorable.
Renewing vows on the 50th wedding anniversary is not only a beautiful way to celebrate lasting love but also offers an opportunity for couples to express their continued commitment to each other in front of loved ones. It provides a chance to honor the past while looking forward to many more years of love and companionship ahead.
Party Planning
Throwing a celebratory party is a classic way to commemorate a 50th wedding anniversary, but careful planning is key to making the celebration truly memorable. When deciding on the type of party to host, consider whether you prefer an intimate gathering with close friends and family or a larger event with a wider guest list. An intimate celebration allows for heartfelt conversations and meaningful connections, while a larger party can create a lively and festive atmosphere.
When planning the party, think about incorporating elements that are significant to the couple's relationship. Personalized dcor, such as photos from their wedding day or throughout their marriage, can add sentimental value to the event. Additionally, consider selecting a theme that reflects the couple's interests or favorite time period. Whether it's a glamorous black-tie affair or a casual backyard barbecue, the chosen theme can set the tone for the entire celebration.
Entertainment is another important aspect of party planning. Depending on the couple's preferences, you may want to hire live musicians or DJs to provide music for guests to enjoy. For those who love dancing, creating a dance floor will encourage everyone to join in on the celebration. Furthermore, incorporating interactive games or activities into the event can help keep guests engaged and entertained throughout the party.
| Party Planning Tips | Intimate Gathering Ideas |
| --- | --- |
| Incorporate personalized dcor and photos | Host at home or rent a small venue |
| Select a meaningful theme based on couple's interests | Create an intimate atmosphere for heartfelt conversations |
| Hire live musicians or DJs for entertainment | Plan interactive games or activities to keep guests engaged |
Personalized Gifts
When celebrating a 50th wedding anniversary, finding the perfect personalized gift can be a meaningful way to commemorate such a special occasion. Here are some thoughtful and unique personalized gift ideas to consider:
Engraved jewelry: Consider a piece of jewelry such as a necklace, bracelet, or watch that can be engraved with the couple's names or their wedding date. This gift will serve as a beautiful and everlasting reminder of their love and commitment to each other.
Customized photo album: Compile a collection of photos from throughout the couple's 50 years of marriage into a customized photo album. You can include pictures from their wedding day, family gatherings, vacations, and other memorable moments. Adding personalized captions or quotes will make the album even more special.
Personalized art or home dcor: Commissioning a custom piece of art or home dcor that symbolizes the couple's journey together can be a touching gift. This could include a custom family portrait, personalized wall art with their names and wedding date, or even customized throw pillows with meaningful quotes about love.
Memory book: Create a personalized memory book filled with heartfelt letters from family and friends sharing their favorite memories of the couple. Include photographs and mementos to make it even more sentimental. This is an incredibly personal and touching keepsake that they'll cherish for years to come.
These personalized gifts not only celebrate the enduring love of the couple but also serve as lasting reminders of their 50-year journey together. The thought and effort put into these gifts will undoubtedly make the celebration even more special and memorable for everyone involved.
Anniversary Activities
There are countless ways to celebrate a 50th wedding anniversary, but the key is to plan activities that are meaningful and enjoyable for both partners. Here are some ideas for how to celebrate this momentous occasion:
1. Romantic dinner: A romantic dinner at a favorite restaurant or at home can be a perfect way to celebrate a 50th wedding anniversary. Consider choosing a restaurant with sentimental value or recreating the couple's first date for a nostalgic touch.
2. Weekend getaway: A weekend getaway to a nearby picturesque location can provide the opportunity for relaxation and quality time together. Whether it's a cozy cabin in the mountains or a charming bed and breakfast by the beach, getting away from daily routines can be rejuvenating.
3. Family photo album: Creating a family photo album that showcases the journey of the past 50 years can be a heartwarming activity. Gather old and new photos, include handwritten notes, and reminisce about special moments as you compile the album together.
4. Adventure activity: For couples who enjoy adventure, planning an exciting activity such as hot air ballooning, zip-lining, or hiking can add an element of thrill to the anniversary celebration.
5. Renewing vows ceremony: Another beautiful way to commemorate 50 years of marriage is by renewing vows in a touching ceremony surrounded by loved ones. This reaffirmation of love and commitment can be deeply meaningful for both partners.
6. Moonlit stroll: Taking a moonlit stroll in a serene setting, such as along the beach or through a garden, offers an intimate opportunity for reflection and connection.
These activities offer opportunities for celebrating this milestone while creating cherished memories that will last another 50 years.
Reflection and Gratitude
In conclusion, celebrating a 50th wedding anniversary is an incredibly significant and joyous occasion, marking five decades of love, commitment, and partnership. Whether it's a small intimate gathering, a lavish party with friends and family, or a romantic getaway for two, there are countless ways to honor this special milestone. Planning the celebration should be a thoughtful and heartfelt process, taking into consideration the preferences and desires of the couple who has reached this incredible achievement.
Renewing vows can be a beautiful way to reaffirm one's love and commitment to each other, surrounded by loved ones. It's an opportunity to reflect on the journey that brought them to this point and to look forward to the years ahead. In addition, personalized gifts can serve as meaningful mementos of the occasion, expressing gratitude for the enduring love and partnership that has flourished over the years.
As part of the reflection and gratitude aspect of celebrating a 50th wedding anniversary, it's important for couples to spend time together reminiscing about their journey. Whether it's through activities like looking through old photo albums or going on a special outing together, reflecting on cherished memories can deepen their bond even further.
Expressing heartfelt appreciation for one another is also key in honoring such a momentous occasion, acknowledging the love and support that has sustained them throughout their marriage. Celebrating a 50th wedding anniversary should ultimately be about commemorating not only the longevity of their union but also the enduring love they share.
Frequently Asked Questions
What Do Couples Do on Their 50th Wedding Anniversary?
On their 50th wedding anniversary, couples often celebrate with a big party or gathering of family and friends. Some may choose to renew their vows in a special ceremony. It's also common for couples to exchange meaningful gifts or take a trip together to mark this significant milestone in their relationship.
How Can I Make My 50th Wedding Anniversary Special?
Making your 50th wedding anniversary special can involve a variety of personal touches. Consider hosting a formal dinner or casual picnic with loved ones who have played a significant role in your marriage.
Reflect on your journey together by creating a photo album or video montage of your time as a couple. Planning a romantic getaway or doing something adventurous can also make the occasion memorable.
What Is the Tradition for the 50th Anniversary?
The tradition for the 50th wedding anniversary involves gifts and symbols that represent the strength and resilience of a marriage that has lasted half a century. Gold is the traditional gift and symbol for this milestone, signifying wisdom, purity, and endurance – all qualities associated with reaching such an impressive point in one's marriage.
Couples often exchange gold jewelry, accessories, or keepsakes to honor this tradition on their 50th anniversary.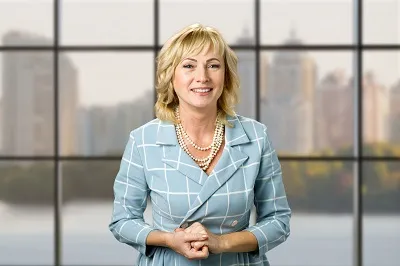 I have been involved in marriages for over 20 years helping couples and singles understand more about them.