After the whirlwind of the wedding ceremony and reception, many couples find themselves asking, "What to do after your wedding?" One of the most exciting post-wedding tasks is planning your honeymoon. From choosing the perfect destination to making the necessary travel arrangements, there are several steps you can take to ensure a memorable and stress-free trip.
The first step in planning your honeymoon is deciding on a destination that suits both you and your partner's preferences. Whether you're dreaming of a tropical beach getaway, a European adventure, or a mountain retreat, it's important to consider factors such as budget, time of year, and travel logistics when making your decision.
Once you've chosen a location, it's time to book flights, accommodations, and any activities or excursions you want to enjoy while you're there.
Setting up your new home together is another important task after tying the knot. From merging belongings and setting up shared living spaces to creating routines that work for both partners, there are many things to consider when establishing your home as a married couple. Additionally, deciding on how to manage finances and household responsibilities is crucial for starting this new chapter of life on the right foot.
After the excitement of the wedding day has passed, it's essential to express gratitude to those who helped make your special day possible. Writing thank-you notes and following up with vendors is not only courteous but also an opportunity to reflect on the love and support you received from family and friends.
In addition to showing appreciation for those who contributed to your wedding day, expressing gratitude can help cultivate a sense of joy and contentment as you transition into married life.
Setting Up Your New Home Together
Discuss Your Decorating Preferences
After your wedding, the next exciting step in your life as a newlywed couple is setting up your new home. One of the best ways to start this process is by discussing your decorating preferences with your partner.
Take this opportunity to talk about colors, styles, and possible themes for each room in your home. Finding common ground and compromise will be vital during this stage as you merge your individual tastes into a cohesive aesthetic that reflects both of you.
Make a Budget and Shopping List
Once you have an idea of what you want your home to look like, it's time to make a budget and shopping list. It's important to set financial boundaries and prioritize what items need to be purchased first. Consider shopping for essentials first, such as furniture and kitchen appliances before moving on to decorative items. Making a shopping list can help keep you organized and prevent impulse buying.
Create a Timeline for Household Tasks
With all the changes that come after getting married, it's easy to feel overwhelmed with household tasks. Creating a timeline for necessary chores such as packing and unpacking, arranging furniture, hanging curtains, and organizing belongings can help make the transition smoother. Dividing responsibilities with your partner can also help lighten the load so that you can both settle into your new home comfortably.
Now that the excitement of your wedding has passed, it's time to focus on creating a warm and welcoming space that both you and your partner can call home. Taking these steps can help ease the transition from being engaged to starting a new chapter together as newlyweds.
Thank You Notes and Follow-Ups
After the big day has come and gone, it's important to show your gratitude to family, friends, and everyone who made your wedding day special. Writing thank you notes is a must-do task after your wedding. Here are some tips for writing heartfelt thank you notes:
Make a list of all the guests who gave you gifts or contributed to your special day
Personalize each note by mentioning the gift or their specific contribution
Include a heartfelt message of thanks for their presence and support
Send out the thank you notes within 2-3 months after the wedding
In addition to thank you notes, it's also important to follow up with any vendors or service providers who helped make your wedding a success. Sending a note of thanks or leaving a positive review goes a long way in showing appreciation for their hard work.
Lastly, consider reaching out to any friends or family members who went above and beyond on your wedding day. Whether it was lending a helping hand during the planning process or making a heartwarming toast at the reception, showing appreciation for these special individuals will go a long way in strengthening your relationships.
Remember, expressing gratitude through thank you notes and follow-ups is an important step in wrapping up your wedding journey and transitioning into married life.
Changing Your Last Name (If Applicable)
After the wedding bells have rung and you've celebrated your big day, it may be time to consider officially changing your last name, if that's something you've decided to do. The process of legally changing your name after marriage involves several steps, but it doesn't have to be as daunting as it sounds.
First, you will need to obtain a certified copy of your marriage certificate, which is the legal document that proves the marriage took place.
This can usually be done through the vital records office in the county where you were married. Once you have this document in hand, you can proceed with changing your name on various forms of identification and official documents.
One important thing to do after your wedding is to visit the Social Security Administration website and fill out an application for a new Social Security card with your new last name. You will also need to update your driver's license, passport, bank accounts, insurance policies, and other legal documents. Many agencies and institutions will require a certified copy of your marriage certificate as proof of the name change.
It's important to note that these processes can take time and may involve filling out multiple forms and providing documentation in person or by mail. It's best to tackle one document at a time and keep track of what has been changed so far. While changing your last name after marriage can feel overwhelming at first, taking it step by step will make the process much more manageable in the long run.
| Task | Description |
| --- | --- |
| Obtain Certified Copy of Marriage Certificate | Legal document proving marriage took place |
| Application for New Social Security Card | Visit Social Security Administration website |
| Update Driver's License, Passport, Bank Accounts | Provide required documentation for name change |
Preserving Your Wedding Dress and Other Keepsakes
After the whirlwind of your wedding day, you may be left wondering what to do with your beautiful wedding dress and other keepsakes. Preserving these items will help you cherish the memories for years to come while also maintaining their quality.
Preserving Your Wedding Dress
Your wedding dress holds sentimental value and preserving it properly can ensure that it remains a cherished heirloom. The first step is to have your dress professionally cleaned to remove any stains or dirt that may have accumulated throughout the day. After cleaning, consider having it professionally preserved and stored in a special box to protect it from yellowing or damage over time.
Other Keepsakes
In addition to your wedding dress, there may be other keepsakes from your special day that you'll want to preserve. Items such as invitations, programs, cake toppers, and other mementos can be carefully packed away in acid-free storage boxes or frames to prevent deterioration. If you received any cards or well wishes from guests, consider creating a scrapbook or shadowbox display to keep them safe and visible.
Preserving Memories
Aside from physical items, don't forget about preserving the memories of your big day. Compile all of the photos taken by your photographer, as well as those taken by guests, into a beautiful wedding photo album. This will allow you to flip through the memories whenever you want and share them with friends and family. Additionally, consider creating digital backups of all of your photos in case anything happens to the physical copies.
Creating a Wedding Photo Album
After the wedding is over, it's time to relive the beautiful memories by creating a wedding photo album. This unique keepsake will serve as a reminder of your special day and will allow you to easily share the memories with family and friends for years to come. Here are some tips on how to create a stunning wedding photo album:
Selecting the photos: Start by going through all the photos taken on your big day. Choose the best ones that capture the essence of your wedding and showcase the love and joy shared by everyone. Consider including shots of getting ready, the ceremony, reception, and candid moments with your loved ones.
Designing the layout: Once you have chosen your favorite photos, consider how you want to organize them in your album. You can opt for a chronological order or create sections based on different parts of the wedding day. There are also digital options available if you prefer an online photo album.
Adding personal touches: Make your wedding photo album even more special by adding personal touches such as captions, quotes, or little anecdotes about each photo. You can also include mementos from your wedding day like dried flowers or ribbons.
Creating a wedding photo album can be a fun and creative way to preserve your cherished memories from the big day. Whether you choose to design a traditional physical album or an online digital version, this keepsake will allow you to look back on your special day and remember all the love and happiness shared with those closest to you.
Make sure to take some time after creating your photo album together in order not only reminisce about those incredible moments but also discuss what you'd like do next. Whether it's planning more trips together or setting career goals side-by-side as spouses there is much to plan for as newlyweds.
Financial Tips for Newlyweds
After the wedding festivities have come to an end and you've returned from your honeymoon, it's important to start thinking about your financial future together. It's time to sit down with your partner and discuss your long-term financial goals and how you plan to achieve them.
One of the first steps is to create a budget that takes into account both of your incomes and expenses. This will help you both to be on the same page when it comes to managing your money.
Another important aspect of handling finances as newlyweds is to discuss any outstanding debts or loans that either of you may have. It's crucial to be transparent about any financial burdens so that you can work together to come up with a plan for paying them off. Additionally, consider setting up joint bank accounts for shared expenses while maintaining individual accounts for personal spending.
In addition to creating a budget and addressing any outstanding debts, it's essential for newlyweds to think about saving for the future. Whether it's saving for a down payment on a house, starting a family, or planning for retirement, having discussions about savings goals is crucial in laying the foundation for long-term financial stability as a couple.
By prioritizing your financial well-being from the beginning of your marriage, you can set yourselves up for a successful and fulfilling future together.
Adjusting to Married Life and Setting Goals Together
After the whirlwind of wedding planning and the emotional rollercoaster of the big day, it's time to focus on what comes next. Now that you've said "I do," there are a few important things to consider as you transition into married life. From planning your honeymoon to setting up your new home together, there are plenty of tasks to keep you busy in the weeks and months following your wedding.
Once the excitement of the wedding has subsided, it's time to turn your attention to planning an unforgettable honeymoon. Whether you're dreaming of a relaxing beach getaway or an adventurous trip abroad, take the time to plan a vacation that reflects both of your interests. This is a chance for newlyweds to unwind and enjoy some quality time together before diving back into everyday life.
As you settle into married life, one important task is setting up your new home together. From merging belongings to making joint financial decisions, creating a shared space that reflects both of your personalities is key.
Additionally, don't forget about sending out thank-you notes for all the thoughtful gifts and well-wishes you received on your special day. Showing appreciation for your loved ones' support will go a long way in maintaining strong relationships as you start this new chapter in your life.
Now that the wedding festivities have come to an end, it's also essential to adjust to being married and set goals for your future together. Communicate openly with each other about your expectations, dreams, and aspirations.
Consider creating a budget and discussing financial goals as a couple. Most importantly, remember that marriage is a partnership and requires teamwork – supporting each other through all the highs and lows that life throws at you is essential in building a strong foundation for your happily ever after.
Frequently Asked Questions
What Should I Do Immediately After My Wedding?
After your wedding, it's important to take some time to soak in the special day and celebrate with your new spouse and loved ones. It's also a good idea to begin thinking about any post-wedding tasks that need to be taken care of, such as returning rental items, writing thank-you notes, and finalizing any outstanding payments.
What Should a Bride Do After the Wedding?
After the wedding, a bride should take some time to relax and enjoy the moment with her new spouse. It's also important to begin the process of changing her last name if she chooses to do so, as well as sending out thank-you notes to guests who attended or gave gifts.
Lastly, it's a good idea for the bride to discuss any remaining tasks or decisions with her partner, such as returning rental items or handling any outstanding financial matters related to the wedding.
What Do You Do After the Ceremony at a Wedding?
After the ceremony at a wedding, guests typically transition into the reception where they can enjoy food, drinks, and participate in traditional activities such as first dances, cake cutting, and speeches. The couple may also use this time for photographs with their bridal party or family members.
Once the reception winds down, guests will usually start heading home while the newlyweds may have some final responsibilities like collecting personal items from the venue before heading off for their honeymoon or first night together as a married couple.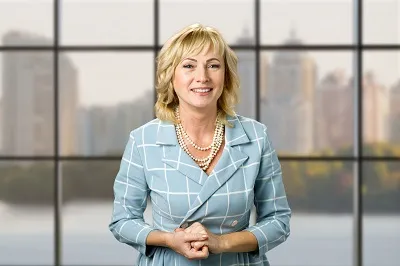 I have been involved in marriages for over 20 years helping couples and singles understand more about them.