Your wedding day is one of the most monumental occasions in your life, filled with cherished memories that you will want to remember forever. And what better way to preserve those precious moments than through stunning wedding photographs? In this article, we will explore the significance of capturing every moment on your special day and delve into the time it takes to ensure that each aspect of your wedding is immortalized through beautiful pictures.
The process of creating a timeless wedding album starts long before the big day itself. From pre-wedding preparation to the ceremony coverage, portrait sessions, family and group photos, and reception coverage, there are many factors that contribute to the overall timeline for capturing your wedding photos. Each stage plays a crucial role in ensuring that every aspect of your special day is memorialized for years to come.
Furthermore, we will also shed light on the post-processing time – the behind-the-scenes work involved in editing and producing the final collection of wedding photos. Delving into how long it takes for couples to receive their final images and managing expectations for this process will provide a comprehensive understanding of what goes into creating a lasting memento of such an important event. So, how long do wedding photos take? Let's explore each step in detail.
Pre-Wedding Preparation
The pre-wedding preparation is a crucial part of the wedding day, not just for the couple but also for the wedding photographer. This section will delve into the process of getting ready for the big day and how it directly impacts the time it takes to capture photos.
The Bridal Party's Preparations
The pre-wedding preparation often starts with capturing moments of the bride and her bridal party getting ready. This includes candid shots of hair and makeup being done, zipping up dresses, and putting on jewelry. These shots are essential for documenting the anticipation and excitement leading up to the ceremony. Depending on the size of the bridal party, this part of the photo session can take anywhere from 1-2 hours.
The Groomsmen's Preparations
In recent years, there has been an increasing demand for photos of groomsmen preparing for the wedding as well. Similar to the bridal party, capturing images of groomsmen putting on their suits, adjusting ties, or sharing a toast can add a unique touch to the wedding album. The time required for these shots depends on how elaborate these preparations are and whether they occur in a separate location from where bride is getting ready.
Details Shots
Photographing small details such as rings, shoes, bouquets, and other accessories is also typically done during this time. These detail shots help tell a more complete story of the wedding day and are typically included in any comprehensive wedding photography package. Taking these photos usually adds another 30 minutes to an hour to the total pre-wedding photography time.
As we can see, capturing all these pre-wedding moments takes careful planning and coordination between photographers and clients in order to ensure that all aspects are considered. It's also important for couples to communicate their expectations early on so that photographers can allocate enough time for each part of their special day.
Ceremony Coverage
On a couple's big day, the ceremony is one of the most significant moments and serves as the highlight of any wedding. It is crucial to capture every aspect of this unforgettable occasion, from the touching exchange of vows to the symbolic exchange of rings.
The duration of photographing the ceremony can vary depending on various factors such as the type of ceremony, the venue, and any specific cultural or religious customs involved. However, typically, it takes approximately 1-2 hours to capture all the essential elements.
During the ceremony coverage, a professional photographer will strive to discreetly document each precious moment without interrupting the proceedings. From the arrival of guests to the processional and recessional, every detail is carefully framed to immortalize these cherished memories for years to come. Furthermore, capturing emotional reactions and candid expressions becomes an important part of this phase, adding depth and authenticity to the wedding album.
To ensure that no moment is missed during this pivotal part of the day, it's important for couples to communicate their expectations with their photographer in advance. This can include specific shots they want captured and any particular cultural or religious details that are important to them. By setting clear expectations and working collaboratively with their photographer, couples can guarantee that their ceremony will be beautifully documented in photographs that they can cherish for a lifetime.
Arrival of guests
Processional
Exchange of vows
Exchange of rings
Recessional
Duration varies based on ceremony type and customs
Capturing candid expressions adds authenticity
Communication with photographer is key in ensuring all important moments are captured
Portrait Sessions
When it comes to wedding photography, portrait sessions are a crucial part of capturing the special day. These sessions involve the newlyweds and their bridal party posing for both traditional and creative portraits. The time taken for these sessions can vary depending on factors such as the number of locations, the size of the bridal party, and the desired variety of shots.
During portrait sessions, photographers work closely with the couple to ensure that their vision for the photos is realized. This may involve setting up specific poses or seeking out picturesque settings for creative shots. Additionally, photographers may also take candid photos to capture genuine emotions and interactions between the newlyweds and their loved ones.
To make the most out of portrait sessions and optimize time efficiency, some couples opt for a "first look" before the ceremony. This allows them to have a private moment together and take photos in a more relaxed setting before heading to the ceremony. By doing so, they can reduce time constraints during cocktail hour or the reception while still obtaining beautiful portraits.
Family and Group Photos
Depending on the size of the families and groups involved, coordinating and capturing these photos can take anywhere from 30 minutes to an hour or more. It is crucial for the photographer and couple to discuss the list of family members and groups ahead of time to ensure that no one is left out. Creating a detailed shot list can help streamline this process on the day of the wedding, allowing for a more efficient photo session.
During this part of the wedding day, it's important for the photographer to be assertive in directing individuals into position while maintaining a friendly demeanor. This helps to keep things running smoothly while ensuring that all desired combinations are captured. Effective communication between the couple, their families, and the photographer is key to getting great family and group photos without taking up too much time.
It's also important for couples to factor in buffer time when planning for family and group photos, as unexpected delays can occur. Having a designated point person from each side of the family can also be helpful in gathering everyone quickly for their respective photos.
| Aspect | Details |
| --- | --- |
| Time needed | 30 minutes to an hour or more depending on size of families/groups |
| Preparation strategy | Create a detailed shot list beforehand; designate point person from each side of the family; plan buffer time for unexpected delays |
Reception Coverage
First Dance
The first dance is often one of the most anticipated moments during the wedding reception. This is when the newlyweds take to the dance floor for their first dance as a married couple, and it's a special moment that warrants careful and thorough coverage by the photographer. Capturing the emotion, romance, and intimacy of this moment requires skill and attention, as the photographer must find the right angles and lighting to create stunning images.
Toasts and Speeches
During the reception, heartfelt or humorous toasts and speeches are often given by family members, close friends, or members of the bridal party. These moments are filled with emotion, laughter, and tears, making them important to capture.
The photographer must be prepared to photograph not only the speakers but also candid reactions from both the couple and their guests. Whether it's a tearful embrace between the bride and her father or uproarious laughter from an entertaining toast, these fleeting moments will be immortalized in photographs.
Other Special Moments
In addition to the first dance and toasts, there are countless other special moments that occur during a wedding reception. From cutting the cake to joyous group dances on the dance floor, these are all precious memories that should be captured by the photographer for posterity. Understanding how long wedding photos take involves recognizing that each of these moments demands time and attention from the photographer to ensure they are documented in a meaningful way.
Post-Processing Time
After the hustle and bustle of the wedding day has come to a close, the work for the photographer is far from over. Once all the photos have been taken, the next step in the process is post-processing. This behind-the-scenes work is essential for ensuring that the final wedding photo collection is nothing short of perfect.
Post-processing involves sorting through hundreds, or even thousands, of images captured throughout the day. This meticulous task involves selecting the best shots, adjusting lighting and color balance, as well as cropping and retouching where necessary. Each photo undergoes careful editing to ensure that it accurately reflects the emotion and beauty of the moment it captures.
The amount of time required for post-processing can vary depending on the photographer's workload and their editing style. Generally, it can take anywhere from a few weeks to a couple of months for photographers to complete this stage. It's important for couples to discuss post-processing timelines with their photographer beforehand to manage their expectations and understand when they can expect to receive their final wedding photo collection.
Delivery and Expectations
In conclusion, wedding photos are an essential part of a couple's special day, as they serve as a lasting reminder of their love and commitment to each other. From the pre-wedding preparation to the ceremony coverage, portrait sessions, family and group photos, and reception coverage, capturing every moment takes time and meticulous planning. The post-processing of the photos is equally important in ensuring that the final collection reflects the emotions and memories of the day.
One of the most common questions couples have is "how long do wedding photos take?" It's important for couples to communicate with their photographer about their expectations for the timeline of receiving the final photos. Managing these expectations is crucial in ensuring that both parties are on the same page regarding delivery timelines and any potential delays that may occur during the editing process.
Ultimately, when it comes to wedding photo timelines and delivery expectations, open communication between the couple and their photographer is key. Understanding the process involved in capturing, editing, and delivering the final wedding photo collection will help manage expectations and ensure that both parties are satisfied with the end result.
Wedding photos are a cherished memento of a couple's special day, so it's important to give due consideration to how long they take to produce in order to create beautiful and meaningful memories.
Frequently Asked Questions
How Long Does It Take to Get Wedding Pics?
The time it takes to receive wedding photos can vary depending on the photographer and their editing process. Typically, couples can expect to receive their wedding photos within 4-8 weeks after the wedding day. This allows the photographer enough time to carefully edit and process a large number of images from the event.
Is 2 Hours Long Enough for Wedding Photos?
While 2 hours may seem like a sufficient amount of time for wedding photos, it ultimately depends on the couple's preferences and the scale of the event. For intimate weddings with a simple photo session, 2 hours may be enough.
However, for larger weddings or multiple locations, couples may want to consider scheduling a longer photo session to ensure they capture all their desired shots without feeling rushed.
How Long Should Wedding Photos Be Ready?
Wedding photos should ideally be ready within 4-8 weeks after the wedding day. This timeline allows the photographer ample time to meticulously edit and curate the images from the event in order to deliver high-quality results that capture the essence of the day.
Couples should communicate with their photographer about their expectations regarding when they can expect to receive their photos after the wedding.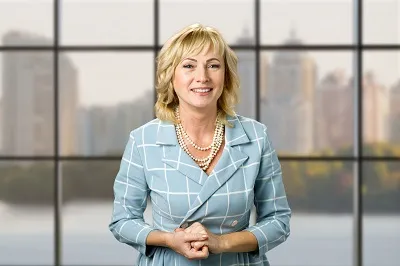 I have been involved in marriages for over 20 years helping couples and singles understand more about them.