Your wedding day is a once-in-a-lifetime event, and you want it to be nothing short of perfect. From the venue to the attire, every detail of your special day should reflect your love story and create cherished memories.
In this article, we will provide you with essential tips and advice on how to plan and execute a beautiful wedding day that you will remember for years to come. Whether you are just starting the planning process or in the final countdown, we've got you covered.
Selecting the right venue, hiring a professional photographer, finding the perfect attire, creating a memorable ceremony, personalizing your reception, and staying stress-free throughout the planning process are all crucial elements that contribute to having a beautiful wedding day. We will guide you through each step in detail, providing valuable insights and recommendations so that nothing gets overlooked.
With our expert guidance and practical tips, you can relax and enjoy the journey towards your big day without feeling overwhelmed or stressed. So let us help you set the stage for a perfect wedding day filled with love, joy, and unforgettable moments.
Choosing the Right Venue
First and foremost, consider your personal style as a couple. Are you drawn to elegant ballrooms, rustic barns, or scenic outdoor settings? Choosing a venue that reflects your individual taste and personality will create a meaningful and authentic atmosphere for your celebration. Additionally, think about the overall aesthetic you envision for your wedding day. Consider elements such as architecture, landscaping, and decor to ensure that the venue aligns with your vision.
Another crucial consideration when choosing a wedding venue is capacity. Assess the number of guests you plan to invite and ensure that the venue can comfortably accommodate your desired attendance. It's important to strike a balance – a space that is too large can feel impersonal, while a space that is too small may create discomfort.
Lastly, don't forget about practical logistics when selecting a venue. Consider factors such as location accessibility, parking availability, and any restrictions or regulations that may impact your plans. By taking these details into account, you can rest assured that you have found the perfect location for your special day where everything will fall perfectly into place in order to have a beautiful wedding day.
The Importance of Hiring a Professional Photographer
When planning your wedding, one of the most crucial decisions you will need to make is hiring a professional photographer. These individuals have the expertise and experience to capture every magical moment of your special day, ensuring that you have beautiful and lasting memories to cherish for years to come.
Professional photographers are skilled at not only taking high-quality photographs but also at documenting the emotions and energy of the day. They know how to use lighting, angles, and composition to create stunning images that truly encapsulate the essence of your wedding. By hiring a professional, you can be confident that every smile, tear, and joyous moment will be preserved in a way that reflects the true beauty of the occasion.
Furthermore, professional photographers have the technical knowledge and equipment necessary to navigate any lighting or environmental challenges that may arise on your wedding day. Whether it's an outdoor ceremony in bright sunlight or a dimly lit reception venue, these professionals know how to adapt and still capture breathtaking photos. Their expertise ensures that no matter what circumstances arise, you will have stunning images that reflect the beauty of each moment.
Finally, your wedding day is full of fleeting moments that have such deep meaning and significance. Hiring a professional photographer means that none of these moments will go undocumented. From getting ready with your bridal party to the first dance as a married couple, having a skilled photographer present ensures that every aspect of your special day is captured with care and artistry.
Selecting the Perfect Wedding Attire
For the Bride: Finding the Perfect Dress
When it comes to choosing the perfect wedding dress, there are a few key tips to keep in mind. First, consider your personal style and what makes you feel beautiful. Whether you prefer a classic ballgown or a sleek sheath dress, it's important to choose a style that reflects your personality.
Additionally, don't be afraid to try on different silhouettes and fabrics to see what flatters your figure the best. Finally, take into account the time of year and location of your wedding when selecting your dress, as this can help determine the most comfortable and appropriate style.
For the Groom: Selecting a Suit or Tuxedo
While traditional black tuxedos are always a popular choice for grooms, there are many other options to consider when selecting wedding attire. For a more casual or outdoor wedding, a light-colored suit or even a stylish blazer and dress pants combination may be more suitable.
It's also important for grooms to consider their individual style and comfort when choosing their wedding day attire. Additionally, coordinating with their partner's dress and overall color scheme is crucial for creating a cohesive look for both partners.
Accessorizing for Both Partners
Once you have selected your wedding attire, it's essential to think about accessories that will complement your look. For the bride, this may include choosing the perfect veil, jewelry, shoes, and hairstyle. The groom can also add personal touches through his choice of tie or bowtie, pocket square, cufflinks, and boutonniere. These small details can truly elevate your overall look and tie everything together for a beautiful wedding day.
Creating a Memorable Ceremony
Your wedding ceremony is one of the most important parts of your special day. It is the moment where you and your partner publicly declare your love and commitment to each other. To make this part of your wedding day truly memorable, it's essential to put thought and care into writing meaningful vows and selecting the perfect readings.
When writing your vows, consider what you want to promise to each other for the rest of your lives. Do you want to include traditional vows or write personalized ones? Take some time to reflect on what marriage means to both of you and incorporate these thoughts and feelings into your vows. Consider including specific promises that are meaningful to both of you, such as supporting each other through difficult times or making each other laugh every day.
In addition to personal vows, consider including readings in your ceremony that hold special meaning for both of you. These can be poems, passages from books, or even song lyrics that resonate with you as a couple. Choose readings that reflect the values and sentiments that are important to both of you, whether it's about love, friendship, or commitment. Including readings from family members or close friends can also add a lovely personal touch to your ceremony.
To make sure that everything runs smoothly on your big day, here are some tips for creating a beautiful wedding ceremony:
Start by brainstorming ideas for your vows and readings together as a couple
Seek inspiration from literature, poetry, music, or religious texts
Consider seeking guidance from an officiant or celebrant to help tailor the ceremony to suit your desires
Practice delivering your vows beforehand to ensure they communicate exactly what you want
Choose readings that touch both of you emotionally and speak volumes about the love you share
Remember that this is YOUR special day; take the time necessary to craft a beautiful ceremony that reflects who you are as individuals and as a couple. When done thoughtfully and with heart, sharing personal vows and selected readings will have a lasting impact on not only yourselves but also on everyone who's present for such an important occasion.
Personalizing Your Reception
Your wedding reception is a wonderful opportunity to infuse your special day with unique touches that truly reflect your personality as a couple. Here are some ideas to help you personalize your reception and make it a memorable event for you and your guests:
Customized Decor: Consider personalized decor items such as custom signage featuring your names, monogram, or favorite quotes. You can also incorporate personalized table settings, napkins, or even custom favors for your guests to take home as a memento of your big day.
Signature Cocktails: Create signature cocktails inspired by you and your partner's favorite drinks or featuring a special ingredient that holds significance for the two of you. You can even give them creative names that tie in with the theme or location of your wedding.
Interactive Activities: Add some fun and games to keep your guests entertained during the reception. Ideas include photo booths with props, lawn games like cornhole or giant Jenga, or a DIY dessert bar where guests can create their own sweet treats.
By personalizing your reception with these unique touches, you'll have a beautiful wedding day that truly reflects who you are as a couple and creates lasting memories for both you and your loved ones.
Tips for Stress-Free Wedding Planning
Planning a wedding can be an overwhelming and stressful experience, but it doesn't have to be. With the right tips and strategies, you can keep calm and enjoy the process of preparing for your special day. Here are some helpful suggestions for stress-free wedding planning.
Set Realistic Expectations
One of the most important things you can do to reduce stress during wedding planning is to set realistic expectations. Understand that not everything will go perfectly, and that's okay. Focus on what truly matters – marrying the love of your life – and don't sweat the small stuff.
Delegate Tasks
You don't have to plan your wedding all by yourself. Delegate tasks to reliable friends and family members who are willing to help. Whether it's organizing vendors, creating DIY decorations, or handling day-of logistics, having a support system in place can alleviate a lot of stress.
Take Care of Yourself
In the midst of wedding planning, it's easy to neglect self-care. However, taking care of yourself is crucial for managing stress. Make sure to get enough sleep, exercise regularly, eat well, and take breaks when needed. Consider incorporating relaxation techniques such as meditation or yoga into your routine to help keep anxiety at bay.
By implementing these tips for stress-free wedding planning, you can keep calm and enjoy the process leading up to your beautiful wedding day. Remember that this time should be filled with love, joy, and excitement as you prepare to embark on this new chapter in your life with your partner.
The Final Countdown
As your wedding day approaches, it's important to take a deep breath and remind yourself that everything will fall into place. The final countdown to your big day can be filled with last-minute details and tasks, but with proper planning and organization, you can ensure that everything goes smoothly. Here are some last-minute tips and to-dos to help you have a beautiful wedding day.
First and foremost, make sure to confirm all arrangements with your vendors. Reach out to your venue, caterer, photographer, and any other service providers to double-check logistics and finalize any outstanding details. This will give you peace of mind knowing that everyone is on the same page for the day.
Next, create a timeline for the day of the wedding. Coordinate with your wedding party, vendors, and venue staff to ensure that everyone knows where they need to be and when. Having a well-structured timeline will help things run seamlessly on the day of the event.
Lastly, take some time for self-care in the days leading up to your wedding. Get plenty of rest, eat well, and take moments for relaxation. It's easy to get caught up in the hustle and bustle of last-minute preparations, but taking care of yourself will ensure that you look and feel your best on your special day.
With these last-minute tips and tasks in mind, you can approach your wedding day with confidence and ease. By focusing on organization, communication, and self-care during the final countdown, you'll set the stage for a beautiful wedding day that you'll cherish for years to come.
Frequently Asked Questions
How Do You Wish Someone a Good Wedding Day?
You can wish someone a good wedding day by expressing your excitement and sending them well-wishes for a beautiful and meaningful celebration. It's also common to offer words of encouragement and support for their new journey as a married couple.
Some examples include saying "Congratulations on your special day!" or "Wishing you love and happiness on this joyous occasion."
What Do You Say to a Beautiful Wedding?
When attending or witnessing a beautiful wedding, it's thoughtful to express admiration for the ceremony, the couple, and the overall atmosphere. You might say something like "The wedding was absolutely beautiful and filled with so much love" or "It was a perfect day for such a stunning wedding."
Sharing specific details that you found particularly lovely or memorable can also be a heartfelt way to convey your sentiments.
How Do You Wish a Happy Wedding?
To wish a happy wedding, you can send warm wishes for joy, love, and blessings upon the newlyweds. Expressing happiness for the couple and offering heartfelt congratulations are always appreciated.
Simple messages like "Wishing you both a lifetime of happiness" or "May your marriage be filled with love and laughter" are great ways to convey your best wishes. It's also nice to acknowledge the significance of their special day and express your enthusiasm for their future together.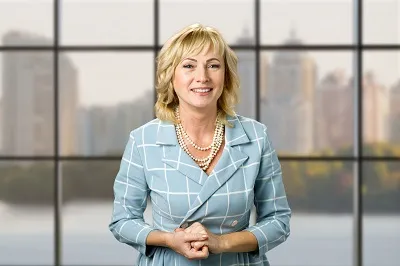 I have been involved in marriages for over 20 years helping couples and singles understand more about them.