Are you considering the De Young Museum as a potential wedding venue? In this blog post, we will explore everything you need to know about the De Young Museum wedding cost, the venue options available, and what wedding packages are offered. Whether you're captivated by the museum's rich history or enchanted by its exclusive features, this guide will help you make an informed decision for your special day.
The De Young Museum holds a significant place in San Francisco's history and art scene, making it a unique and captivating setting for weddings. From its stunning architecture to its prime location in Golden Gate Park, the museum offers couples a memorable backdrop for their big day. With a variety of venue options such as the Hamon Tower or Wilsey Court, there's something for every couple's vision and style.
As we delve into the details of the De Young Museum as a wedding venue, we'll also offer practical tips and advice for planning your special day. From budgeting considerations to vendor recommendations, our goal is to provide you with the information you need to decide if a De Young Museum wedding is the right choice for you.
So sit back, relax, and let us guide you through this exciting journey of exploring the cost and value of hosting your wedding at the iconic De Young Museum.
History of De Young Museum
The De Young Museum is not only a cultural and artistic institution; it also holds significance as a coveted wedding venue. The history of the De Young Museum dates back to the 19th century, making it an iconic landmark in San Francisco. Originally founded in 1894, the museum has undergone several transformations and renovations over the years, solidifying its reputation as a premier location for hosting special events, including weddings.
One of the most notable aspects of the De Young Museum is its striking architecture, which seamlessly blends contemporary design with traditional elements. This unique aesthetic serves as a picturesque backdrop for wedding ceremonies and receptions, providing couples with an unparalleled setting for their special day. Additionally, the museum's prime location within Golden Gate Park adds to its allure, offering couples and their guests access to stunning natural surroundings and panoramic views.
As a wedding venue, the De Young Museum represents more than just a beautiful space for nuptials; it encapsulates history, artistry, and sophistication. Couples who choose to celebrate their union at this esteemed location are not only creating unforgettable memories but also becoming part of the legacy that defines the De Young Museum.
With its timeless appeal and cultural significance, it comes as no surprise that many brides and grooms are drawn to the allure of exchanging vows amidst such rich history and beauty.
| De Young Museum History | Wedding Venue Information |
| --- | --- |
| Founded in 1894 | Iconic landmark in San Francisco |
| Undergone several transformations and renovations over the years | Picturesque backdrop for wedding ceremonies |
| Striking architecture blending contemporary design with traditional elements | Prime location within Golden Gate Park |
Venue Options
The De Young Museum offers two stunning wedding venue options that provide the perfect backdrop for couples to celebrate their special day. Both the Hamon Tower and Wilsey Court offer unique settings that cater to different wedding styles and preferences.
The Hamon Tower, with its breathtaking panoramic views of San Francisco and the Pacific Ocean, is an ideal choice for couples seeking a romantic and picturesque location for their ceremony or reception. The expansive windows allow natural light to flood the space, creating a warm and inviting atmosphere for guests to enjoy. Additionally, the outdoor observation deck provides a stunning setting for couples to exchange vows against the backdrop of the city skyline.
On the other hand, Wilsey Court offers a grand and elegant setting for couples looking for a more traditional indoor venue. The soaring ceilings and neoclassical architecture create a dramatic ambiance that is perfect for extravagant celebrations. With its central location within the museum, Wilsey Court provides easy access to all galleries, allowing guests to explore the artistic wonders of the De Young Museum during the wedding festivities.
In summary, whether you prefer an outdoor ceremony with sweeping views or an indoor affair in a grand setting, both the Hamon Tower and Wilsey Court at De Young Museum offer exceptional venue options that cater to different wedding visions and styles.
Wedding Packages
One of the most important factors to consider when planning a wedding at the De Young Museum is the range of wedding packages available. These packages are designed to cater to a variety of wedding styles and budgets, allowing couples to customize their special day to meet their unique preferences and needs.
The wedding packages offered by the De Young Museum typically include a range of services and amenities, such as venue rental, catering options, access to specific event spaces within the museum, and additional features like on-site event coordination. The cost of these packages can vary depending on factors such as the number of guests, the specific venues chosen within the museum, and any additional services or add-ons selected by the couple.
For example, one popular package offered by the De Young Museum includes exclusive use of the Hamon Tower for both ceremony and reception. This iconic venue provides stunning panoramic views of San Francisco and can accommodate up to 100 guests. The package also includes an in-house event coordinator, access to preferred vendors for catering and other services, and complimentary museum admission for guests on the day of the wedding. The cost for this package starts at $10,000.
Another option is the Wilsey Court package which offers a beautiful indoor space with high ceilings and natural lighting for both ceremony and reception. This package can accommodate larger guest lists, with space for up to 325 attendees. It also includes access to adjacent galleries for cocktail hours or pre-reception gatherings. Prices start at $15,000 for this package.
Overall, De Young Museum offers a range of wedding packages that cater to different preferences and budget considerations. Couples have the flexibility to choose from various options that best suit their vision for their special day while enjoying all that this iconic museum has to offer as a unique wedding venue.
| Wedding Package | Starting Cost |
| --- | --- |
| Hamon Tower | $10,000 |
| Wilsey Court | $15,000 |
Exclusive Features
Nestled within the beautiful Golden Gate Park, the De Young Museum offers an unparalleled setting for couples seeking a unique and memorable wedding venue. The museum's prime location provides a stunning backdrop for ceremonies and receptions, with lush greenery and iconic landmarks surrounding the premises.
Hosting a wedding at the De Young Museum not only allows couples to exchange vows in a culturally significant space but also provides an extraordinary ambiance that is sure to leave a lasting impression on guests.
Visual Delights
One of the most exceptional features of hosting a wedding at the De Young Museum is the visual delights that come with it. From the striking architecture of the museum's building to the panoramic views of Golden Gate Park, every aspect of this venue contributes to an atmosphere of elegance and sophistication.
Couples can take advantage of these picturesque surroundings by incorporating them into their wedding photos, creating timeless memories against a backdrop that captures the essence of San Francisco's natural beauty.
Cultural Immersion
In addition to its natural splendor, hosting a wedding at the De Young Museum allows couples and their guests to immerse themselves in the cultural experience offered by this renowned institution. As one of San Francisco's premier art museums, the De Young showcases an impressive collection of American art from colonial times to present day, as well as art from Africa, Oceania, and the Americas.
Couples may choose to incorporate elements of this rich cultural heritage into their wedding theme or decor, adding an extra layer of meaning and significance to their special day.
Flexible Event Spaces
Another exclusive feature offered by hosting a wedding at De Young Museum is access to versatile event spaces that cater to different preferences and guest capacities. Whether couples envision an intimate celebration in the enchanting Hamon Tower or a grand affair in the dramatic Wilsey Court, there are options available to suit various styles and sizes of weddings.
This flexibility ensures that each couple can tailor their event space to suit their specific vision and requirements while still enjoying all that the museum has to offer as a truly unique wedding venue.
Tips for Wedding Planning
Planning a wedding at the De Young Museum can be an exciting and romantic experience, but it also requires careful consideration and preparation. As you begin to envision your special day at this iconic San Francisco venue, there are several practical tips and pieces of advice that can help make the planning process smooth and enjoyable.
Setting Your Budget
One of the first steps in planning a wedding at De Young Museum is establishing a clear budget. The cost of hosting a wedding at this prestigious venue can vary depending on factors such as guest count, chosen event spaces, and specific wedding packages.
It's important to have open and honest conversations with your partner and any family members who may be contributing financially to the wedding. By understanding your financial parameters from the outset, you can make informed decisions about which wedding package and additional services will best suit your needs while staying within your budget.
Vendor Recommendations
When considering De Young Museum as your wedding venue, it's beneficial to seek out vendors who are experienced in working at this location. From caterers familiar with the museum's event spaces to photographers who know how to capture its unique ambiance, selecting vendors with prior experience at De Young Museum can lead to a more seamless and stress-free wedding day.
Additionally, many venues have preferred vendor lists or recommendations that they have worked with in the past, making it easier for couples to navigate their options without feeling overwhelmed by choices.
Scheduling Venue Tours
Before finalizing any plans or signing contracts, scheduling a visit to De Young Museum is highly recommended. This provides an opportunity not only to see the event spaces in person but also to ask questions about logistics, layouts, and any specific regulations or guidelines that may impact your wedding day.
By touring the venue with your partner and possibly other key decision-makers, you can gain a better sense of the space's potential for creating cherished memories on your special day.
As you embark on this journey toward hosting your dream wedding at De Young Museum, these practical tips can serve as valuable guidance throughout the planning process while considering de young museum wedding cost. By paying attention to details such as budgeting, vendor partnerships, and firsthand experiences at the venue itself, you'll be better equipped to turn your vision into reality while creating lasting memories that reflect your love story.
Conclusion
In conclusion, the De Young Museum offers a rich historical backdrop, stunning venue options, and a variety of wedding packages to suit different couples' needs. The museum's unique features, such as its breathtaking backdrop of Golden Gate Park, make it a truly memorable setting for a wedding.
While the cost of a De Young Museum wedding may vary depending on factors such as the chosen venue space and wedding package, the value of hosting such an important milestone in this iconic location is immeasurable.
Couples considering the De Young Museum as their wedding venue should carefully consider their budget and priorities when exploring the available options. Planning a wedding at this renowned museum requires attention to detail and thoughtful decision-making. By taking advantage of the tips and advice provided in this blog post, couples can ensure that their special day at the De Young Museum is both unforgettable and within their budget.
Ultimately, the cost of a De Young Museum wedding is an investment in creating cherished memories that will last a lifetime. As couples weigh their options and make decisions about their special day, they are encouraged to consider not only the financial aspect but also the exceptional value of exchanging vows in such an exceptional setting. From its rich history to its exclusive features, the De Young Museum offers an unparalleled experience for couples seeking a truly extraordinary wedding day.
Frequently Asked Questions
What Is the Average Cost of a Wedding?
The average cost of a wedding in the United States is around $33,900, but this can vary widely depending on factors such as location, number of guests, and personal preferences. Generally, costs include venue rental, catering, attire, decorations, photography/videography, entertainment, and more.
Where Is the Most Expensive Place to Get Married in Paris?
The most expensive place to get married in Paris is often considered to be the iconic and luxurious Ritz Paris hotel. With its opulent decor and prestigious reputation, it's a popular choice for couples looking for an extravagant and high-end wedding venue in the heart of the city.
Is $100 Enough for a Wedding?
Whether $100 is enough for a wedding greatly depends on the scale and style of the event. While $100 may not cover all the expenses of a large traditional wedding with many guests, it could be sufficient for an intimate or casual celebration with a small group of loved ones.
It ultimately comes down to setting realistic expectations and budgeting carefully for each aspect of the wedding day.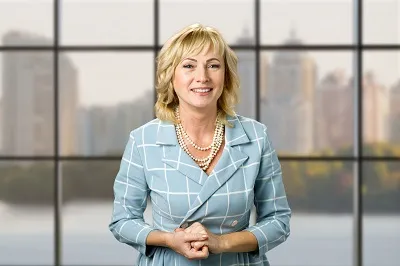 I have been involved in marriages for over 20 years helping couples and singles understand more about them.