Dreaming of a beautiful beach wedding, but worried about the cost? Many couples wonder, "Can you have a wedding on the beach for free?" The answer is yes. With some careful planning and creativity, it's entirely possible to have a stunning beach wedding without breaking the bank. In this article, we'll explore the idea of having a beach wedding on a budget and provide tips and ideas for making your dream ceremony a reality.
As you embark on your journey to plan a cost-free beach wedding, it's essential to first scout out the perfect location. We'll discuss how to find the ideal spot for your ceremony, taking into account factors such as accessibility, privacy, and stunning natural scenery. Additionally, we'll delve into the necessary legal requirements and permits for having a wedding on the beach, ensuring that you can tie the knot without any legal hiccups.
Once you've secured your dream location and addressed any legalities, it's time to get creative with DIY decor and setup. We'll provide an array of imaginative ideas for decorating your beach wedding on a shoestring budget, allowing you to create a beautiful ambiance without spending a fortune.
And don't worry – we haven't forgotten about attire, officiants, witnesses, food, drinks, and spreading the word about your free coastal nuptials. Whether you're dreaming of an intimate sunset ceremony or a casual seaside affair with loved ones, this article will guide you through every aspect of planning a memorable ceremony without breaking the bank.
Finding the Perfect Free Beach Wedding Location
When it comes to having a wedding on the beach for free, one of the most important factors to consider is finding the perfect location. Fortunately, there are many beautiful and cost-free beach wedding locations that couples can take advantage of for their special day. Here are some tips on scouting out the ideal spot for a budget-friendly beach wedding:
1. Research Local Beaches: Start by researching local beaches in your area to find out which ones allow weddings without requiring a permit or fee. Look for public beaches that offer stunning views and ample space for your ceremony and reception.
2. Consider State Parks: Some state parks with beach access may offer free or low-cost options for weddings. Check with park authorities to see if they have designated wedding areas or if weddings are allowed on the beach without a permit.
3. Explore Off-Season Options: Consider having your beach wedding during the off-season when beaches are less crowded and permits may not be required. This can also help you avoid peak tourist times and save money on accommodations for you and your guests.
4. Think Outside the Box: Don't limit yourself to traditional beachfront areas. Look for nearby cliffs, coves, or other scenic spots that can serve as a backdrop for your ceremony. Just be sure to respect any private property boundaries and obtain permission if needed.
By carefully considering these tips and doing thorough research, couples can find the perfect free beach wedding location without breaking the bank. With creativity and flexibility, it is possible to have a memorable and picturesque beach wedding at no cost at all.
Legalities and Permits
Having a beach wedding for free is an appealing idea for many couples looking to tie the knot in a beautiful and budget-friendly setting. However, there are important legal requirements and permits that need to be addressed when planning a beach wedding.
One of the first steps in this process is to research the specific regulations and laws regarding weddings on public beaches in your chosen location. Some beaches may require a permit for gatherings, while others have certain restrictions on the use of decorations or items such as chairs and arches.
In addition to researching local regulations, it's essential to check if there are any specific requirements for obtaining a marriage license in the area where you plan to have your beach wedding. Each state or country may have different rules and waiting periods for obtaining a marriage license, so it's crucial to factor this into your wedding planning timeline.
Some locations may also impose residency requirements for obtaining a marriage license, so it's important to confirm these details well in advance.
Another legal aspect to consider is whether you'll require an officiant to perform the ceremony legally. Depending on the location and local laws, there can be different regulations regarding who can legally solemnize a marriage. Researching these requirements will ensure that your beach wedding is not only memorable but also legally recognized.
| Legal Aspect | Consideration |
| --- | --- |
| Beach Permit | Research local regulations and permit requirements for beach gatherings |
| Marriage License | Check specific rules and waiting periods for obtaining a marriage license in the chosen location |
| Officiant Requirements | Ensure compliance with local regulations regarding who can legally solemnize a marriage |
By thoroughly addressing these legalities and permits, couples can ensure that their free beach wedding is not only a beautiful experience but also meets all necessary legal requirements. Taking these steps will provide peace of mind as they plan their special day amidst the breathtaking backdrop of sand, sea, and sky.
DIY Décor and Setup
When it comes to planning a beach wedding on a budget, the DIY dcor and setup play a significant role in creating a beautiful and memorable event. Fortunately, there are countless creative ideas for decorating a beach wedding without breaking the bank.
One option is to utilize natural elements like seashells, driftwood, and starfish as part of the dcor. Collecting these items from the beach can not only save money but also add a unique and personalized touch to the wedding ambiance.
Another cost-effective way to decorate a beach wedding is by incorporating simple yet elegant details such as string lights, paper lanterns, or fabric drapery. These decorative elements can enhance the natural beauty of the beach setting while still being affordable and easy to set up. Additionally, utilizing potted plants or floral arrangements can add a pop of color and freshness to the wedding venue without costing a fortune.
For couples looking to save on decor expenses, utilizing repurposed or upcycled materials can be an excellent option. DIY projects such as creating handmade signage, painting mason jars for centerpieces, or repurposing used wine bottles as candle holders can contribute to a charming and budget-friendly beach wedding atmosphere. By getting creative with materials that are easily accessible or recyclable, couples can achieve a beautiful dcor setup without overspending.
In addition to DIY dcor ideas, utilizing existing natural elements such as driftwood arches, palm fronds, or sea grasses can create stunning backdrops for beach weddings without requiring additional expenses. Embracing the simplicity and beauty of nature provide an organic and romantic backdrop for exchanging vows on the coast-further highlighting how awe-inspiring settings like beaches provide an idyllic backdrop for weddings at no cost.
Officiants and Witnesses
Having a beach wedding can be a beautiful and cost-effective way to tie the knot, but finding an officiant and gathering witnesses for your special day is an important part of the process. When it comes to finding an officiant for a free beach wedding, there are a few different options to consider. One option is to ask a friend or family member who is ordained to perform the ceremony.
Many people become ordained online and can legally officiate weddings in most states. Another option is to hire a professional officiant who specializes in beach weddings, although this may come with additional costs.
In addition to finding an officiant, gathering witnesses for a free beach wedding is also crucial. Depending on your location, some beaches may require a certain number of witnesses to be present during the ceremony for it to be legally recognized.
This means that you may need to invite close friends or family members to serve as witnesses for your big day. If you're planning a destination wedding and will have limited guests in attendance, it's important to communicate with your chosen witnesses ahead of time so they can plan accordingly.
Ultimately, finding an officiant and gathering witnesses for a free beach wedding requires careful planning and consideration. Whether you opt for a friend or family member to officiate or choose to hire a professional, ensuring that all legal requirements are met will help make your beach wedding a seamless and memorable experience. With the right preparation, having a beautiful and meaningful beach wedding on a budget is entirely possible.
Bridal Attire and Groom's Attire
For a beach wedding on a budget, finding affordable attire for the bride and groom is crucial. Traditional wedding gowns and tuxedos can be expensive, but there are plenty of alternatives that still capture the beauty and elegance of a beach wedding without breaking the bank.
For brides, consider looking into white or ivory sundresses, maxi dresses, or even bohemian-style gowns that are perfect for a beach setting. These options can often be found at department stores, bridal boutiques, or online retailers at a fraction of the cost of a traditional wedding gown. Additionally, some brides opt for a simpler, more casual look by choosing separates such as a lace top paired with a flowy skirt or wide-leg pants.
When it comes to groom's attire, lightweight fabrics such as linen or cotton are excellent choices for a beach wedding. A linen suit in neutral tones like beige or light gray can create a polished yet relaxed look for the groom. Alternatively, opting for dress shirts paired with dress shorts or khaki pants can also provide an effortlessly stylish ensemble for a beach wedding.
Ultimately, the key to finding affordable beach wedding attire for both the bride and groom is to think outside the box and consider non-traditional options. By exploring different styles and materials, couples achieve their desired look without spending a fortune on attire for their special day.
Budget-Friendly Food and Drinks
When planning a beach wedding on a budget, one of the essential elements to consider is the food and drinks that will be served during the celebration. Fortunately, there are numerous creative and budget-friendly options that can ensure a delicious dining experience for you and your guests without breaking the bank.
BYOF (Bring Your Own Food)
One way to cut costs on food for a beach wedding is to encourage guests to bring their own dishes to share. This potluck-style approach not only reduces expenses but also adds a personal touch as friends and family contribute their favorite homemade recipes. To ensure variety and coordination, couples can create a sign-up sheet or coordinate with guests in advance to plan the spread.
Food Trucks
Another option for serving budget-friendly and tasty meals at a beach wedding is to hire food trucks. Food trucks offer a casual and unique dining experience, allowing guests to choose from a variety of cuisines such as tacos, barbecue, or seafood. Many food truck vendors are willing to work with couples on affordable pricing options, making it a practical choice for beach weddings on a budget.
Beverage Stations
For drinks, setting up DIY beverage stations can be both cost-effective and visually appealing. Couples can create stations with infused water, lemonade, or iced tea using large dispensers. For alcoholic beverages, opting for signature cocktails or self-serve beer and wine stations can help control costs while still providing an enjoyable drinking experience for guests.
By exploring these cost-effective food and drink options, couples can host a memorable beach wedding without overspending. Whether it's through potluck meals, food trucks, or DIY beverage stations, there are plenty of ways to serve delicious fare without breaking the bank – making it possible to have a beautiful wedding on the beach for free with careful planning and creativity.
Getting the Word Out
When planning a free beach wedding, spreading the word about your special day is crucial. Whether you're inviting a small group of close friends and family or planning a larger gathering, getting the word out effectively can make all the difference. One of the easiest and most cost-effective ways to spread the news is through digital invitations.
There are numerous websites that offer free wedding invitation templates that couples can customize to fit their beach wedding theme. These digital invitations can then be sent via email or shared on social media platforms, reaching a wide audience at no extra cost.
Another way to inform your guests about your free beach wedding is by creating a wedding website. Many platforms provide free website templates specifically designed for weddings, where couples can share important details such as location, accommodations, and registry information with their guests. This not only acts as an invitation but also provides a central hub for all wedding-related updates and communication.
For those who prefer a more traditional approach, sending out physical save-the-date cards or invitations can still be done on a budget. By opting for simple designs and printing services offered by local businesses or online vendors, couples , word-of-mouth remains one of the most effective means of spreading news about any event. Couples can enlist the help of family and friends to help get the word out about their free beach wedding and encourage them to share the news within their own social circles.
As with any event planning process, communication is key when it comes to coordinating a free beach wedding. By utilizing various methods such as digital invitations, wedding websites, and traditional printing options while enlisting support from loved ones, couples
Conclusion
In conclusion, it is absolutely possible to have a beautiful beach wedding for free with some careful planning and creativity. By scouting out the perfect location, obtaining the necessary permits, finding affordable decorations, attire, and food, and spreading the word about your plans, you can create a memorable and breathtaking wedding experience without breaking the bank. The beauty of low-cost destination weddings is that they allow couples to exchange vows in stunning natural settings while staying within their budget.
There is something undeniably romantic about saying "I do" with the sand between your toes and the sound of waves crashing in the background. And with a bit of resourcefulness and determination, achieving this dream can be a reality for many couples. Whether it's a small intimate gathering or a larger celebration, a beach wedding for free has the potential to be just as meaningful and special as any other wedding.
In today's world where weddings can come with hefty price tags, the option to have a gorgeous beach wedding for free provides an attractive alternative for couples looking to start their new life together without going into debt. With some careful planning and attention to detail, it is possible to create a magical day that will be remembered fondly by all who attend.
So if you've always dreamed of having a beach wedding but thought it was financially out of reach, rest assured that with some creativity and willingness to think outside the box, you can make your dream come true without spending a fortune.
Frequently Asked Questions
Is It Free to Get Married on the Beach in Florida?
Getting married on the beach in Florida is not free. There are permits and other fees that need to be paid in order to have a legal wedding ceremony on the beach. These costs can vary depending on the location and specific requirements of the local government.
Do You Need a Permit to Have a Wedding on a Public Beach in Florida?
Yes, you do need a permit to have a wedding on a public beach in Florida. Each county or city may have different regulations and requirements for holding events, including weddings, on their beaches. It's important to check with the local authorities well in advance to obtain the necessary permits and permissions.
What Is the Best Month to Have a Beach Wedding?
The best month to have a beach wedding in Florida would typically be during the spring or fall. These months offer milder temperatures and lower chances of rain compared to the hot and humid summer months.
However, it's important to consider factors such as hurricane season, spring break crowds, and availability at popular beach venues when choosing the best month for a beach wedding in Florida.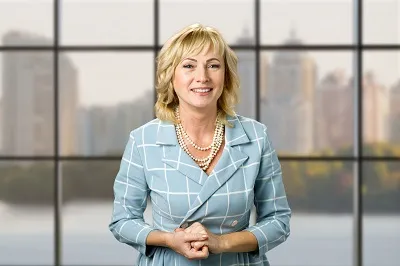 I have been involved in marriages for over 20 years helping couples and singles understand more about them.